Tuesday 12 October 2021
by
This email address is being protected from spambots. You need JavaScript enabled to view it.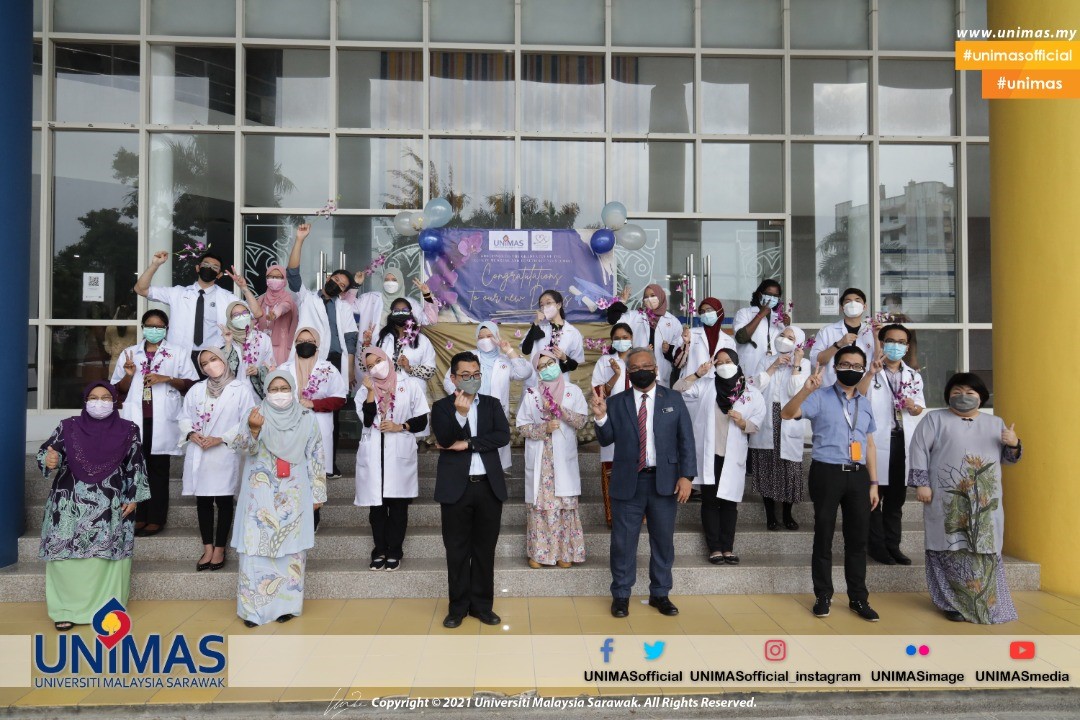 The Orchid Ceremony is a tradition of the Faculty of Medicine and Health Sciences (FHMS), UNIMAS to celebrate the final year medical students successfully passing their Final Professional Exam (FPE). The annual ceremony, held this year on October 8th, was organized by FMHS and Kelab Perubatan UNIMAS (KEPUMAS) led by Associate Professor Dr. Aini Fahriza binti Ibrahim in a hybrid method after the completion of the FPE, with limited numbers of student representatives attending in accordance with the latest Standard Operating Procedures (SOPs) whilst the rest of the students and their parents attended via online conferencing.
The event was graced by the UNIMAS Vice-Chancellor, Professor Datuk Dr. Mohamad Kadim bin Suaidi accompanied by the Faculty's Dean, Professor Dr. Asri bin Said, Deputy Dean (Graduate ,Research & Commercialization) Professor Dr. Chew Keng Sheng, Deputy Dean (Undergraduate) Associate Professor Dr. Nariman Singmamae and Deputy Dean (Student Affairs and Alumni) Associate Professor Dr. Nor Aliza binti Abdul Rahim, Phase 1 Medical Program Coordinator, Professor Dr. Dayangku Norlida bt Awang Ojep and Phase 2 Medical Program Coordinator, Associate Professor Dr. Sabrina Lukas and various Head of Departments.
The total number of 108 students passed this FPE and were celebrated during the auspicious ceremony. The best student awards presented during the ceremony included the College of Pathologists - UNIMAS Pathology Prize and Best Student in Orthopaedic Award. The College of Pathologists - UNIMAS Pathology Prize was awarded to Muhammad Amiruddin bin Mahmood by the Head of Department of Pathology, Dr Madzlifah binti Ahadon and Prof. Dr. Mohammad Zulkarnaen bin Ahmad Narihan. The Best Student in Orthopaedic Award was received by Tew Aik Kai, handed over by the Head of the Orthopaedic Department, Prof Dr. Mohamad Zaki bin Hj Mohd Amin.
Congratulations to all our new graduate doctors, we wish you all the best for your future!
For more pictures, please click the link : https://www.flickr.com/photos/unimasimage/with/51565638140/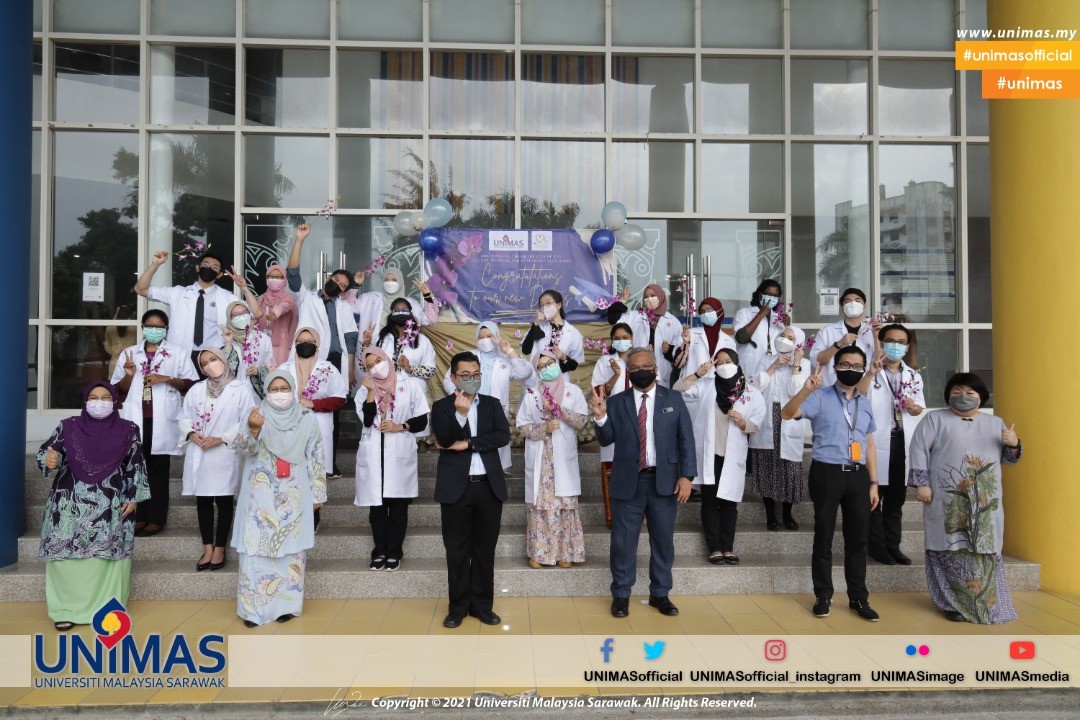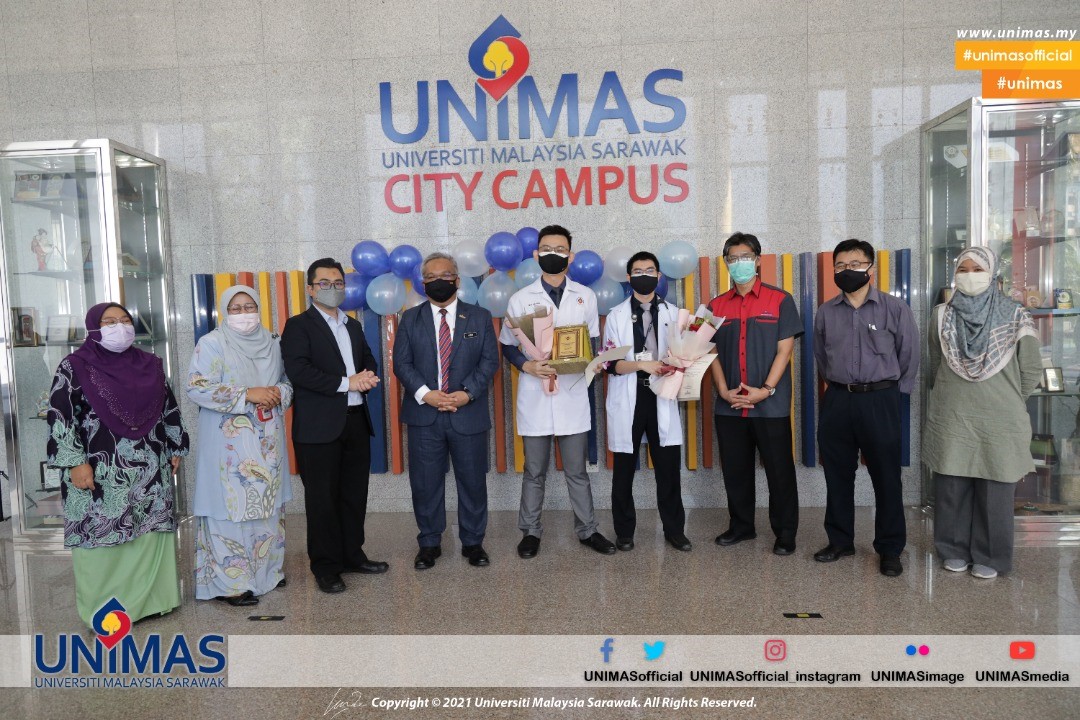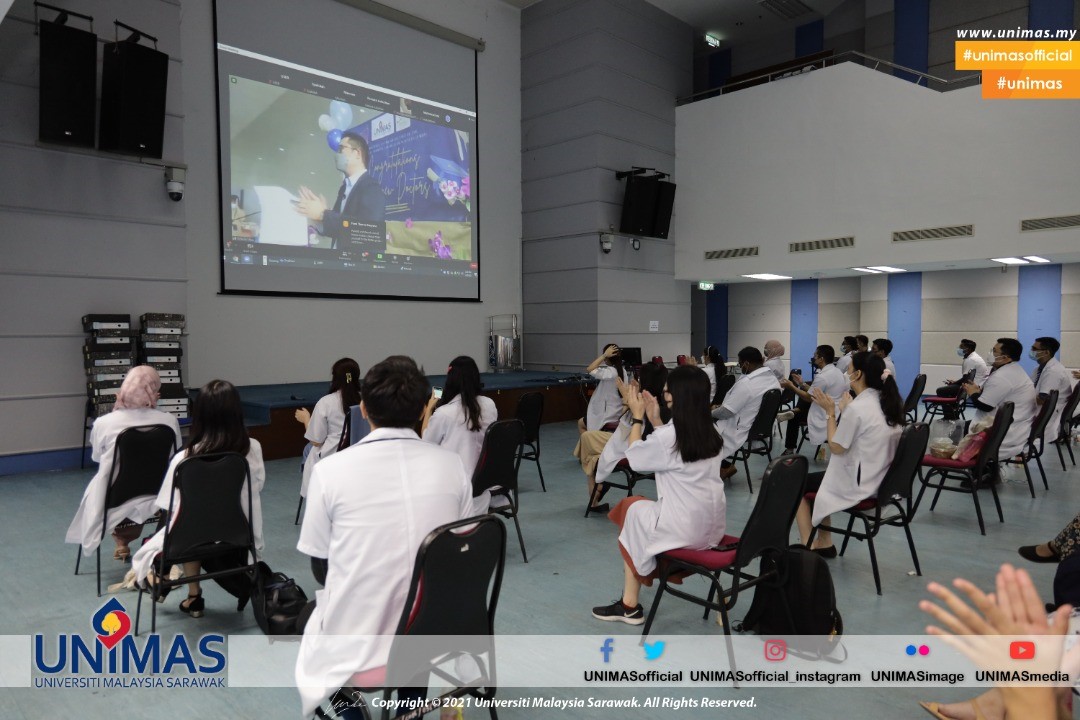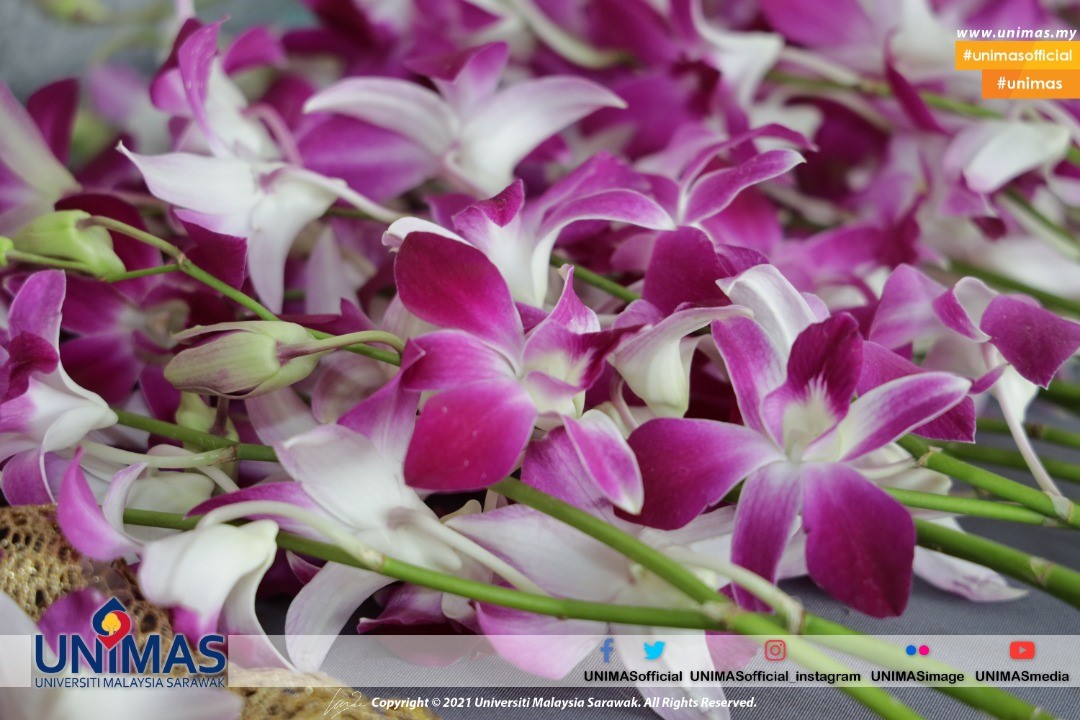 Attachment(s):