Wednesday 26 May 2021, 08:00am - 05:00pm

by
This email address is being protected from spambots. You need JavaScript enabled to view it.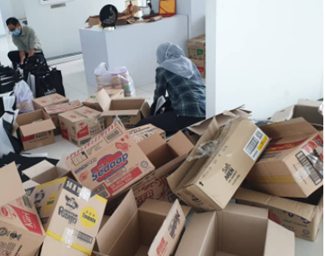 I spy with my eyes… I spy biskut raya jars hidden in the chaotic Gallery Excelsa Koompasia last Ramadhan.
The photo above is a behind-the-scenes (BTS) of the UG Ramadhan Sungkey Packs. Throughout Ramadhan, faculties/institutions/divisions/centers in UNIMAS were buzzing around, reaching out to our students and staff. Ramadhan or sungkey packs were the care packs filled with biskut raya as well as dry and wet food supplies to support our anak-anak perantauan UNIMAS.
From our observation, bubur lambuk proved to be the winning menu.
"It is our responsibility to make them feel at home," our Vice Chancellor, Professor Datuk Dr Mohamad Kadim Suaidi, declared. It may not be the perfect raya, but we are proud that the collegiality of UNIMASians steeled our students through this time of uncertainty with smiles and laughter. Some faculties went the extra mile to give duit raya, which surprised not only our students, but also our supporting staff, making raya at UNIMAS closer to home.
For this, we want to raise our glasses and cheer hip, hip, hurray for our masked heroes and wonder women who made the sadaqa programs possible for our anak-anak perantauan UNIMAS. We are proud to share the BTS photos of the many programmes held during this holy month.
Mak seh kitak urang.
Iboh jerak k?
Green packs from the FLC's Kongsi Rezeki Ramadhan are not only in the form of green angpaus, but also Biskut Raya! Professor Dr Ambigapathy Pandian and his team made 25 students happy.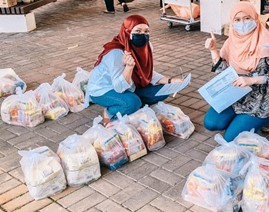 IBEC and FSS Ramadhan packs with bubur lambuk, ketupat and bubur kacang received 128 mini hearts and thumbs up from staff and students.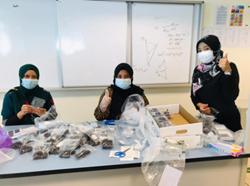 Somewhere in UNIMAS' many laboratories, operation kurma was carried out. These are the agents.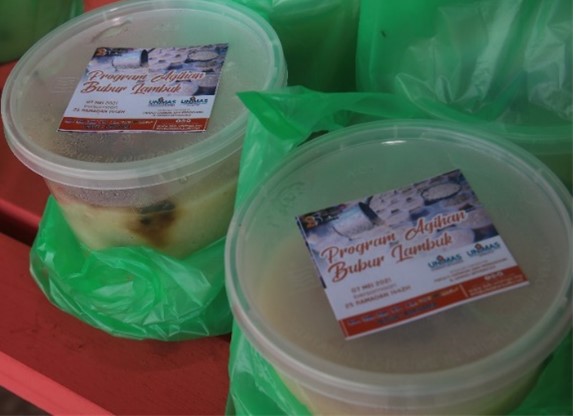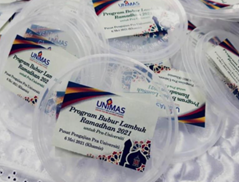 Bubur lambuk for FEB and PPPU students!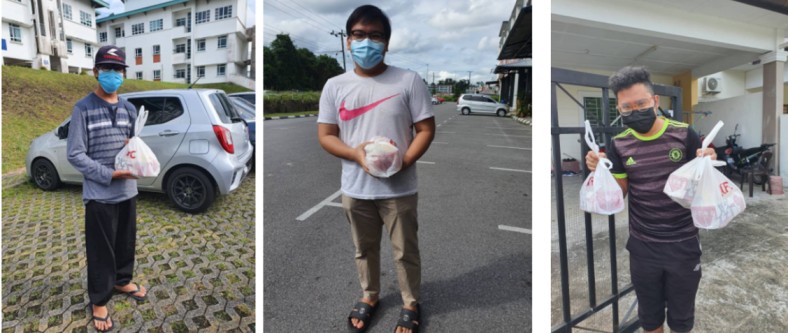 FCSIT students inside and outside campus broke their fast with finger lickin' good meals.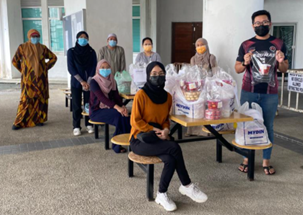 "Too much bubur lambuk and bubur kacang, so kita tukar style." Associate Professor Ir. Dr Siti Noor Linda Taib convinced her team to borong MYDIN's biskut raya for FEng Kasih's Ramadhan packs.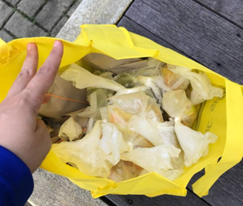 Associate Professor Dr Surena Sabil also went the indie way with nasi bungkus rather than bubur for the Secangkir Kasih dan Sungkey Ramadhan packs from her FCSHD clan.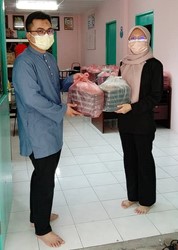 Professor Dr. Asri Said and his team warmed the hearts of 403 FMHS students in the residential college Rafflesia, Bunga Raya, Dahlia, and Kasturi with iftar packs from Kelab Perubatan UNIMAS (KEPUMAS).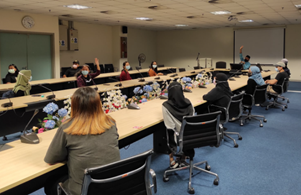 Once upon a Sumbangan Ramadhan dan Lebaran in FRST, Associate Professor Dr Samsur Mohamad asked the hardest question, "Mok sungkey apa?"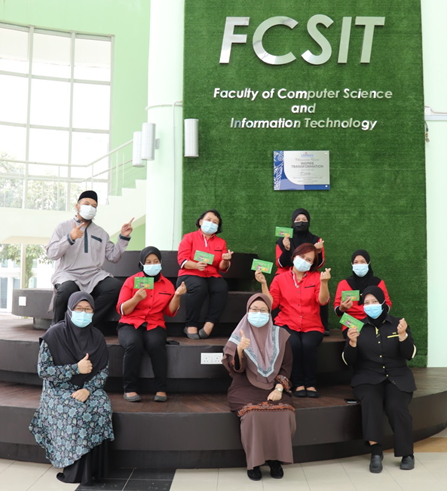 Mini hearts and duit raya for our supporting staff in FCSIT. Big thumbs up for Associate Professor Dr Kartinah Zen and her team.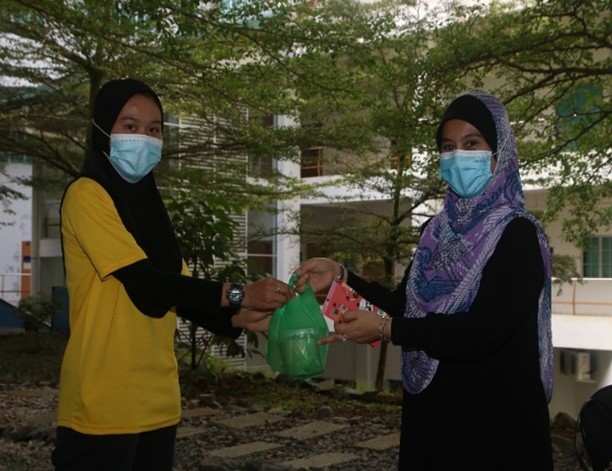 Associate Professor Dr Rossazana Ab Rahim and her team taking care of their anak-anak perantauan UNIMAS.
Attachment(s):