Wednesday 29 March 2023
by
This email address is being protected from spambots. You need JavaScript enabled to view it.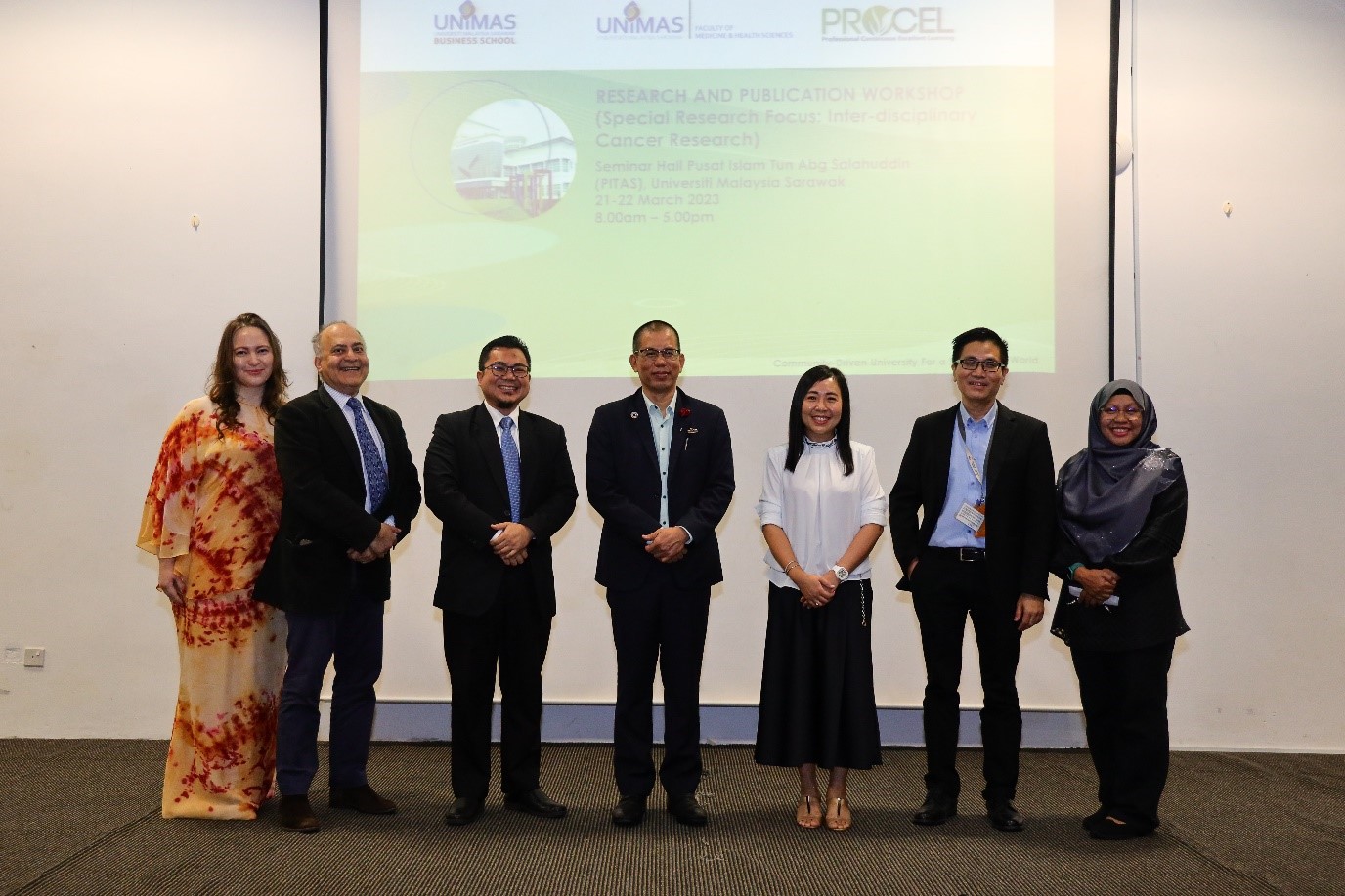 Date: 21st & 22nd March 2023
Time: 8.30am – 4.30pm
Venue: Seminar Hall, PITAS, UNIMAS
We recently conducted a workshop on Research and Publication, with special research focus on interdisciplinary cancer research. The workshop was officiated by UNIMAS Deputy Vice Chancellor (Academic and International), Prof. Dr. Hj. Ahmad Hata bin Rasit. Also, in attendance were, Prof. Dr. Asri bin Said, Dean of the Faculty of Medicine and Health Sciences, UNIMAS and Prof. Dr. Lo May Chiun, Senior Director, Research, Innovation and Enterprise Centre, UNIMAS.
We were fortunate to have distinguished speakers from different areas of expertise to give talks on various topics related to research and publication writing. We are forever grateful to Prof Dr Sanjeev Krishna and Dr Yolanda Augustin from St George's, University of London, United Kingdom, Dr Voon Pei Jye (Head of Department of Radiotherapy, Oncology and Palliative Care, Sarawak General Hospital), Dr Chew Lee Ping (Deputy Clinical Research Centre, Sarawak General Hospital), Prof Dr Zabidah Putit and our own lecturers, Prof Dr Md Mizanur Rahman, Prof Dr Samirah Abdullah, AP Dr Chai Chee Shee, Prof Dr Tang Ing Ping and AP Dr Helmy Hazmi, for sharing their experiences and knowledge during the workshop.
The workshop was attended by fifty four participants from UNIMAS and Ministry of Health. Interactive talks by field experts provided the opportunity to participants to enhance their research and publication writing. A brainstorming session also took place during the workshop to encourage and cultivate collaborative research culture between different centres.
We hope to conduct similar workshops as well as follow-up workshops in the future, so stay tuned!
#UNIMAS
#fmhsunimasofficial
#unimasofficial_instagram
#UNIMASBusinessSchool
#ProCEL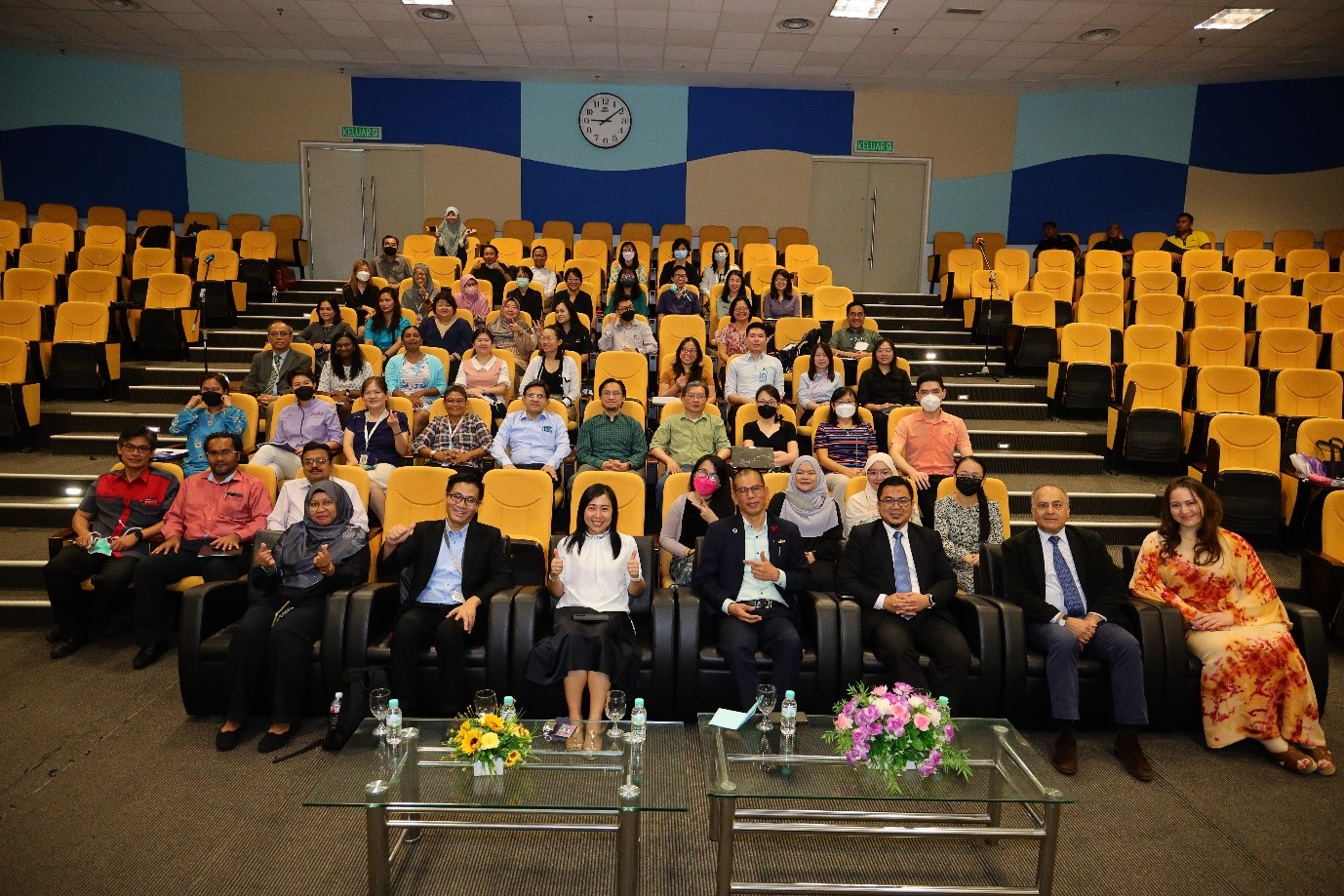 Attachment(s):