Friday 11 June 2021, 08:00am - 05:00pm

by
This email address is being protected from spambots. You need JavaScript enabled to view it.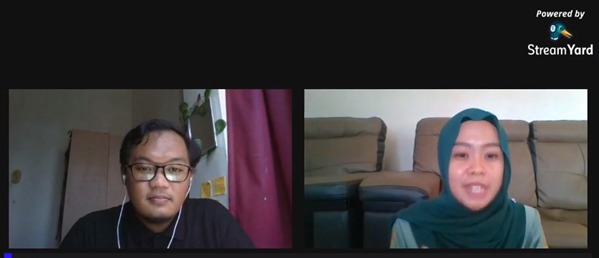 Sometimes, we need to acknowledge that a smile may not reflect a contented heart. It may be a pretense. Sometimes, we need to acknowledge that a smile may not reflect a contented heart. It may be a pretense.
This is what the short sharing session Anxiety at a Glance, moderated by our student Muhammad Zhafri Mohamad Hisham and hosted by Unit Kaunseling and Kebajikan Pelajar (UniK) UNIMAS, tries to remind us all.
The pandemic and the Movement Control Order (MCO) restrictions are high potential factors that can induce the development of anxiety disorder, stemming from continuous worry due to prolonged separation from loved ones and friends, or the panicky feelings of meeting people or going to places in case they will be infected, etc.
Possibly less known to the lay audience, anxiety is a normal reaction that acts as a safety switch to trigger alertness against potential dangers. The anticipation of danger will raise a person's guard and vigilance, therefore preparing the person to avoid any incoming threat.
Ummikhaira Sofea Ja'afar, the speaker for Anxiety at a Glance, described that the disorder happens when an impending doom persists, and the feeling affects lifestyle or daily routines.

"An overly anxious person may detach themselves from reality and succumb to extreme solutions in order to 'wake up'."

Ummikhaira introduced general types of anxiety disorder characteristics and tips that can help students be aware of the changes in their routines and situational responses, so that they can reach out for help if it checks out. Accepting the emotion can help disperse the negativity and give one some time to seek help. Counselling may prevent the onset of disorder.
Being stressed and anxious are feelings that are shared by many people during this pandemic. It is alright to admit when we feel overwhelmed, and to seek for assistance when facing extreme anxiety. Students are warmly welcomed to book counselling sessions to assess their wellbeing and to learn coping skills from UniK.
Attachment(s):