Visit by Education Attaché from Iraq Embassy and CEO of Grand International Edu Group Sdn Bhd to FCSIT
Thursday 25 November 2021, 08:00am - 05:00pm

by
This email address is being protected from spambots. You need JavaScript enabled to view it.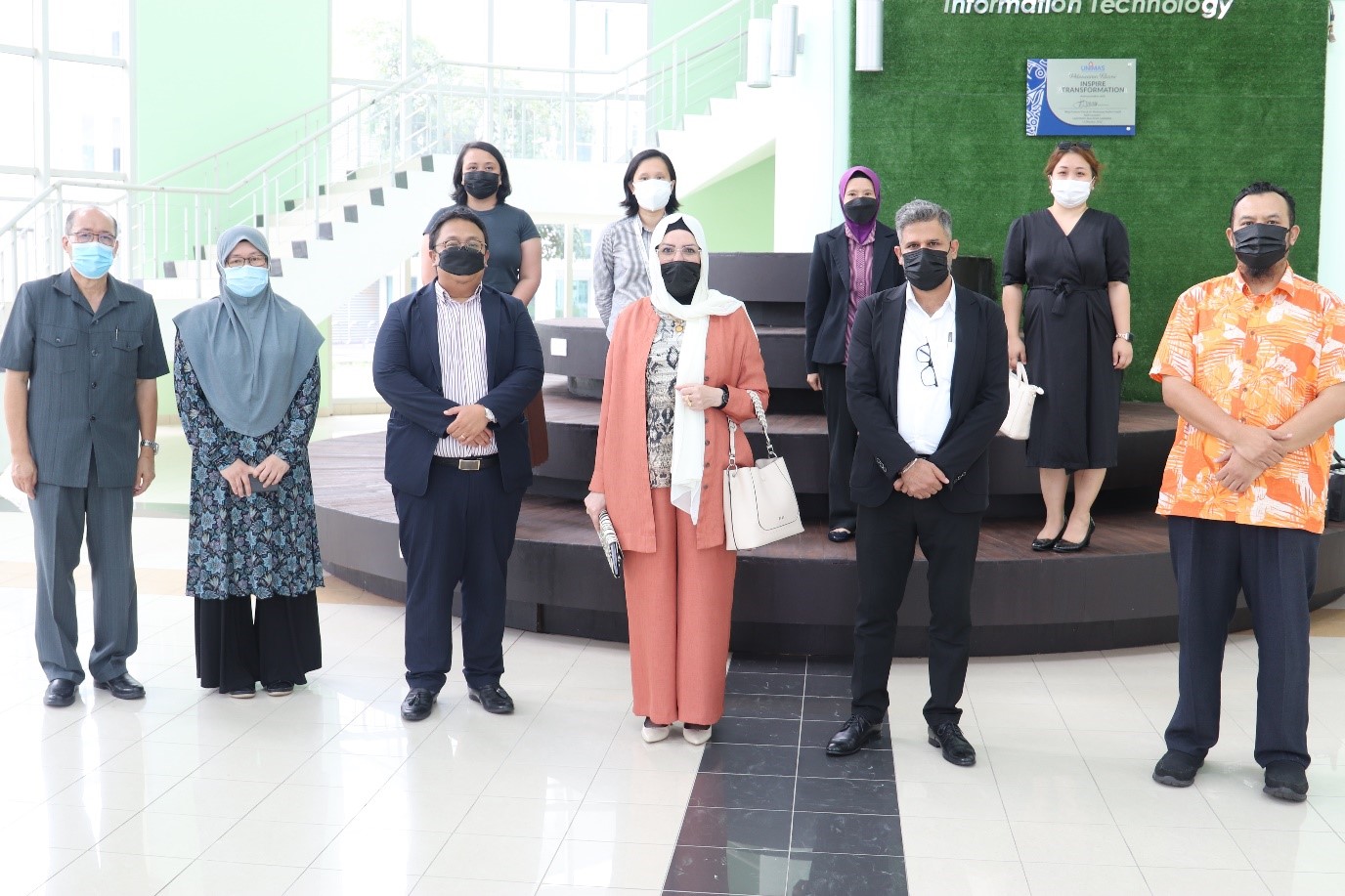 Assistant Prof. Dr. Ahlam Neama Lafta Maryoush Al-Sa'adi paid a courtesy visit to the Faculty of Computer Science and Information Technology (FCSIT) on Monday 22 November 2021. Dr Ahlam was accompanied by Dr Florianna Lendai, UNIMAS Global Deputy Director for International Relations and Dato' Dr Wong Say Ho, CEO Grand International Edu Group Sdn Bhd. Dr Ahlam visited UNIMAS to have an overview of faculties and get to know educational programmes that can attract future students from Iraq and education investment of Iraq government. FCSIT Deputy Dean of Undergraduate Dr Irwandi Hipiny led the entourage for the faculty tour and presented brief information on the faculty's 5 undergraduate programmes.
UNIMAS Business School held a special discussion on Wednesday 24 November 2021 between Dato' Dr Wong and FCSIT Dean Dr Kartinah Zen on education prospects for students in China to pursue their degree in Computer Science in UNIMAS. Through his company, he has collaborated with UNIMAS for the past 12 years to bring students from China to study in UNIMAS through various programmes.
FCSIT has track record of receiving international students to study both undergraduate and postgraduate programmes. To date, Bachelor of Computer Science majoring in Software Engineering is currently the top choice for international students.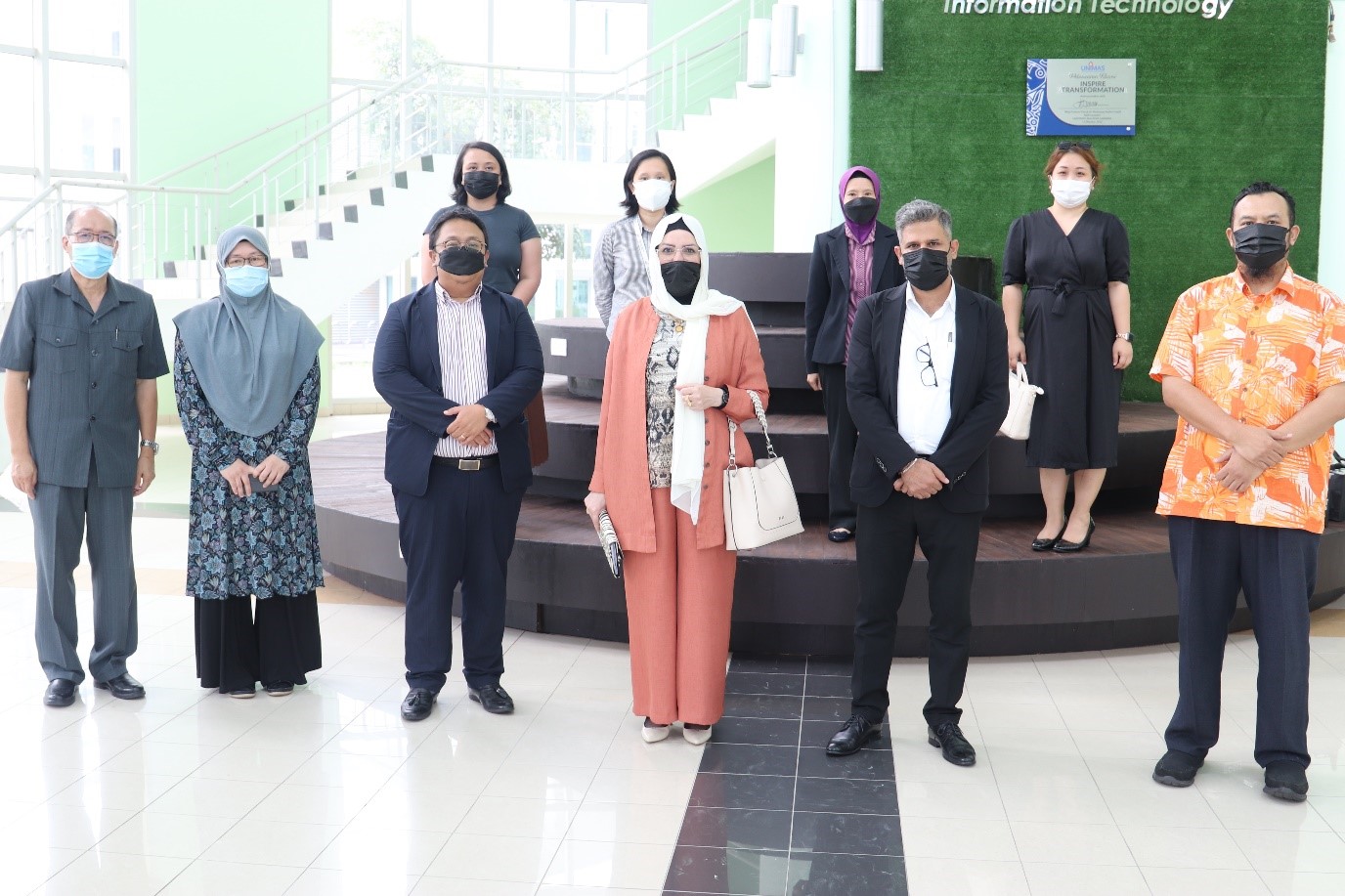 Dato' Dr Wong Say Ho, CEO Grand International Edu Group Sdn Bhd (far left), Education Attaché Assistant Prof. Dr. Ahlam Neama Lafta Maryoush Al-Sa'adi (middle) and Deputy Dean Dr Irwandi Hipiny with FCSIT management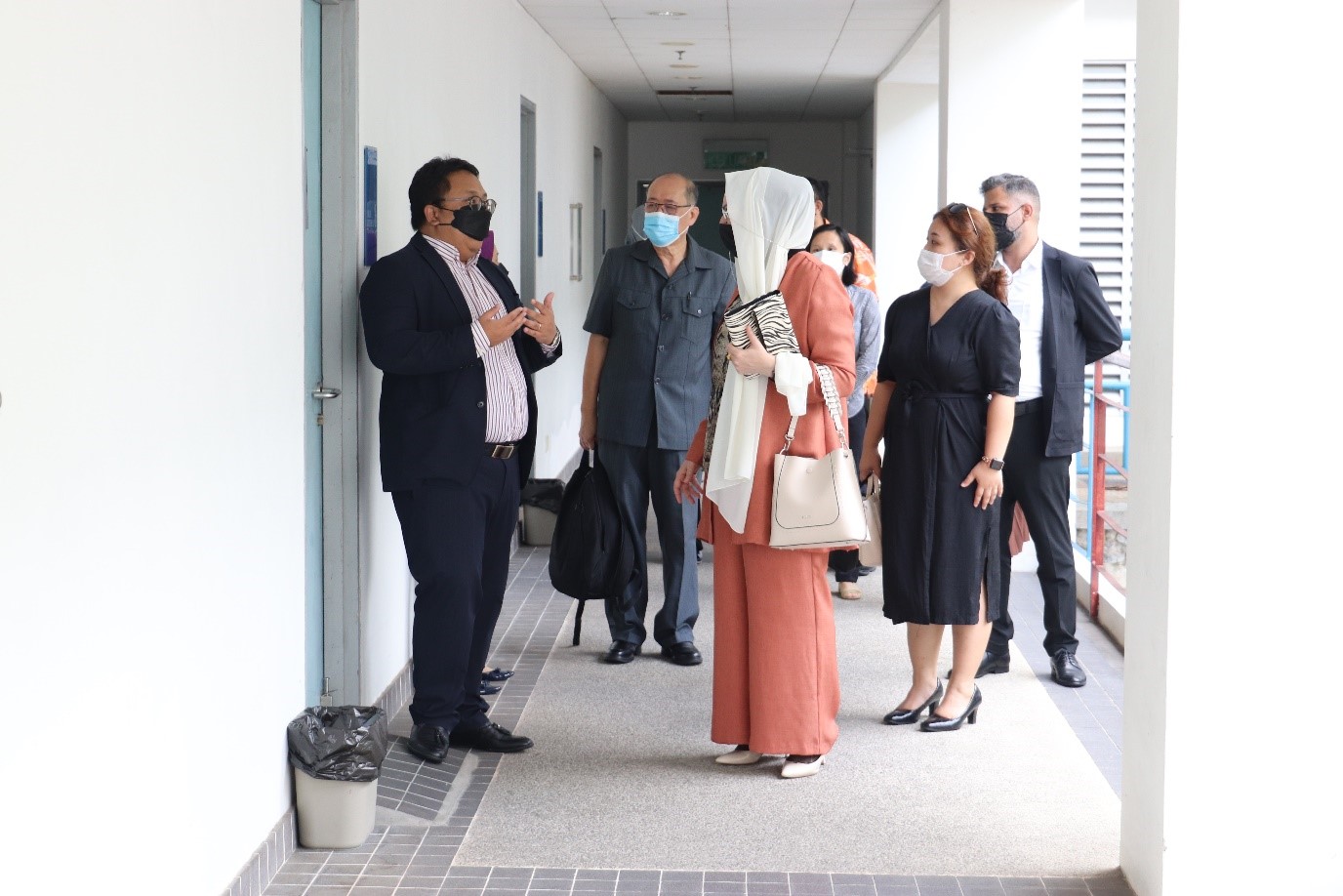 Dr Irwandi Hipiny explaining FCSIT facilities to the visitors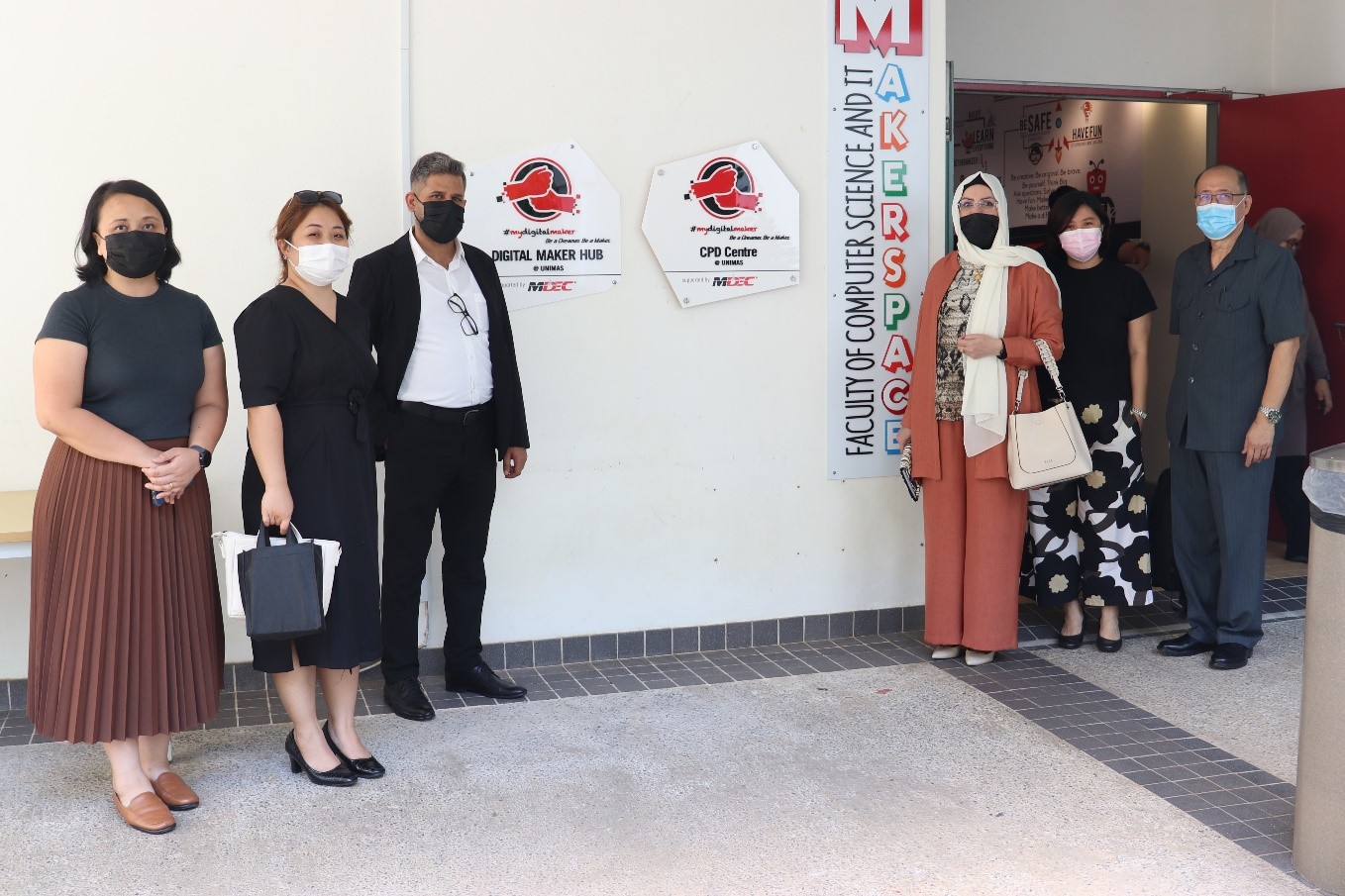 Visitors visiting Makerspace@UNIMAS led by Associate Prof Dr Sze San Nah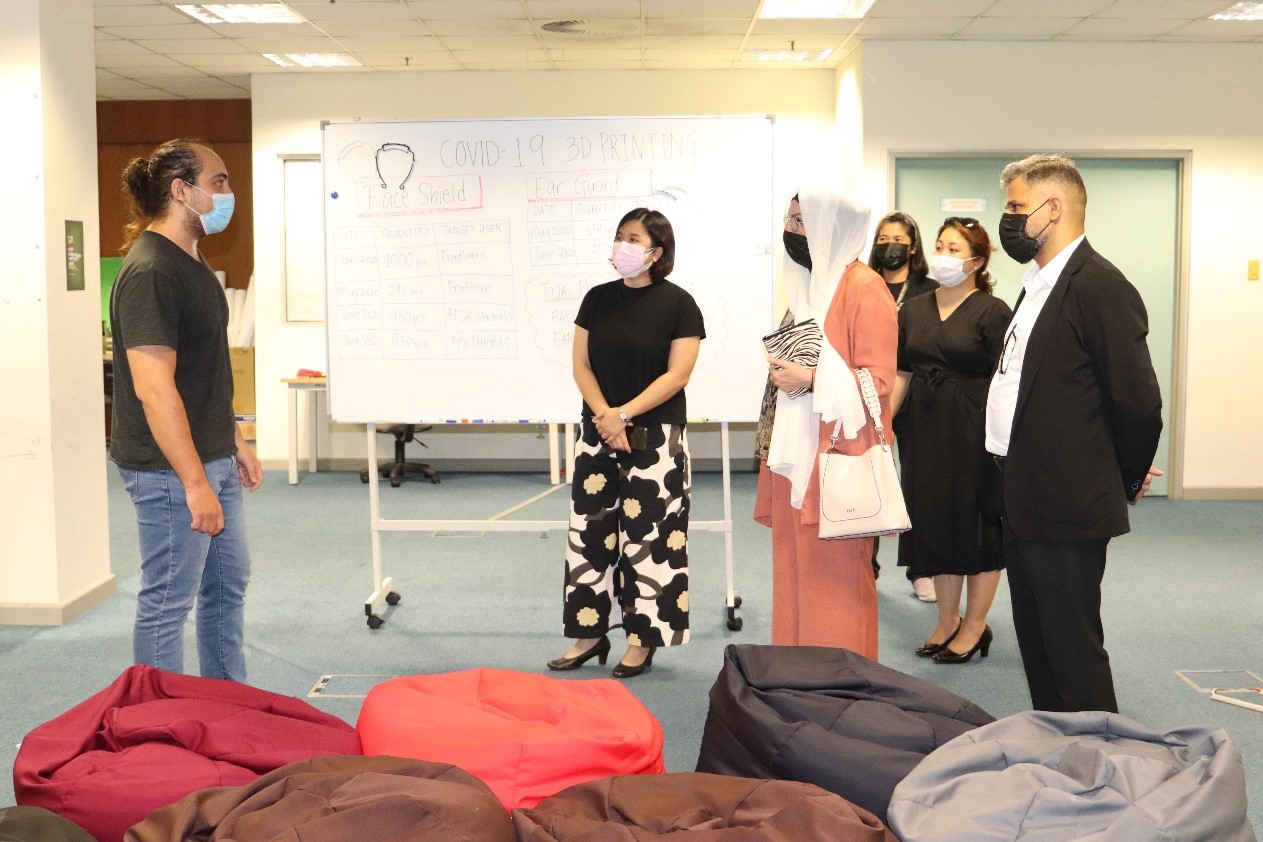 Dr. Ahlam talking to Zainalabdeen Ali, 4th year student from Iraq who is currently undergoing internship at FCSIT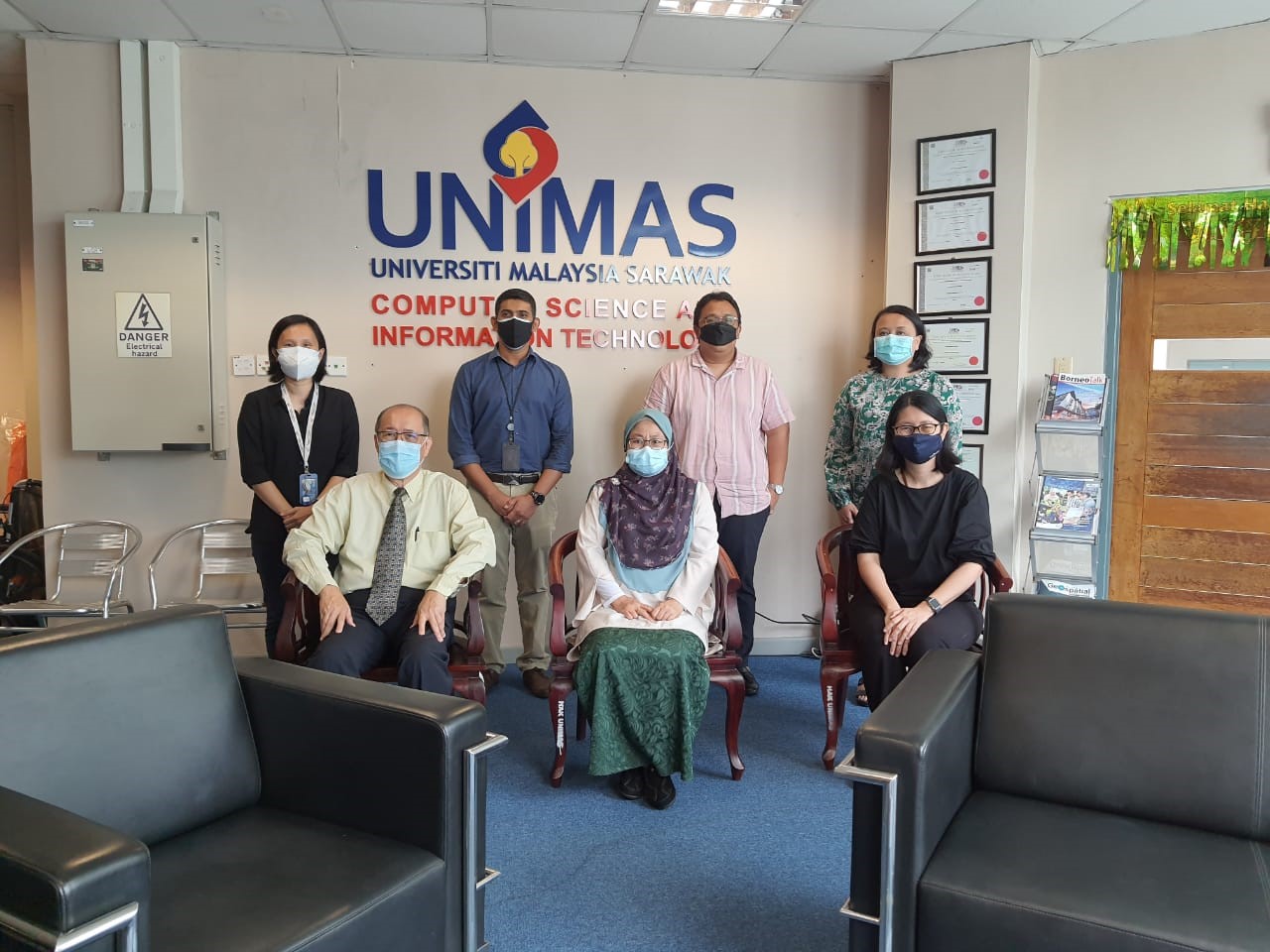 Dato' Dr Wong Say Ho (seated far left), FCSIT Dean Assoc Prof Dr Kartinah Zen, Dr Connie Lim Keh Nie from UNIMAS Business School and FCSIT management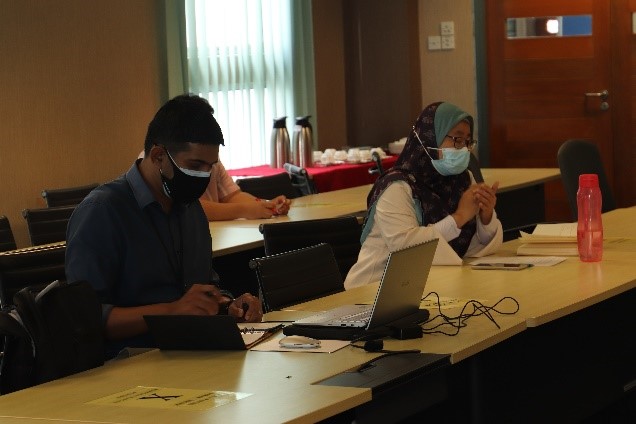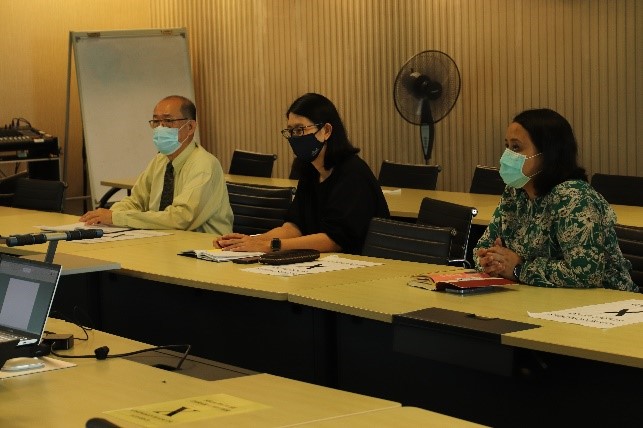 Discussion session with Dato' Dr Wong Say Ho
Attachment(s):