Thursday 26 August 2021, 08:00am - 05:00pm

by
This email address is being protected from spambots. You need JavaScript enabled to view it.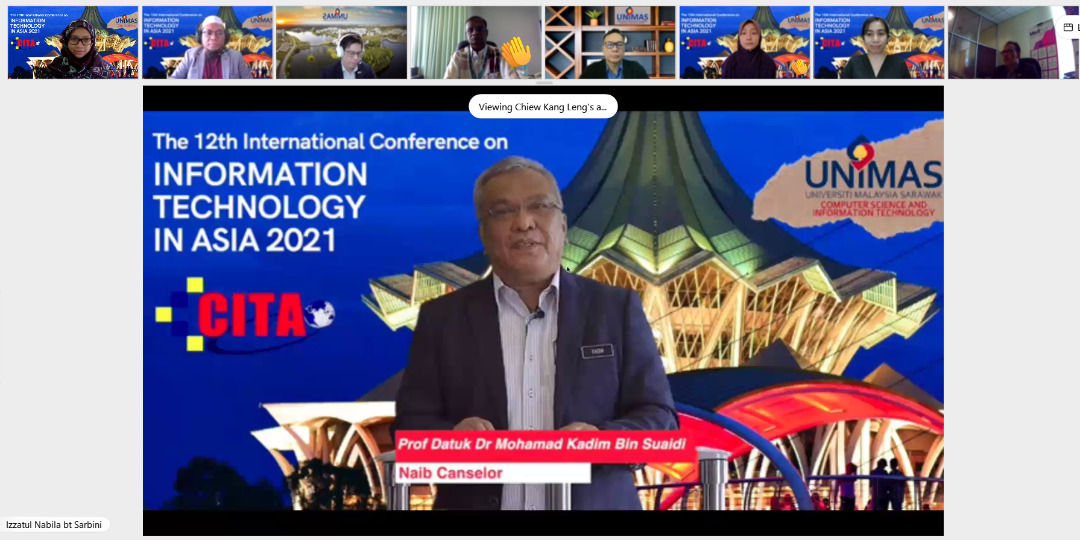 Vice Chancellor Prof Datuk Mohamad Kadim Suaidi officially launched the 12th International Conference on Information Technology in Asia (CITA'21). The online event was attended by 107 participants from UNIMAS, Sunway University, Mulia University Balikpapan, Krea University, Khon Kaen University, Baliuag University, Universiti Utara Malaysia, Universitas Bina Darma, Universiti Tun Hussein Onn Malaysia, Shatt Al-Arab University College, Universiti Malaysia Terengganu, Taylor's University, Universiti Teknologi Mara and Multimedia University.
The conference has been successfully organised biennially over the past 22 years. For the first time in CITA history, it is conducted on a virtual platform from 25th to 26th August 2021.
This year's conference theme, "Inspiring Technologies for Digital Inclusivity", aims to address challenges in mobilising digital technologies especially during this COVID-19 pandemic. The conference received a total of 103 paper submitted by researchers and 28 of these papers will be published in 5 different SCOPUS indexed journals. The two days event is expected to have researchers from Malaysia, India, Indonesia, Iraq, the Philippines and Thailand to present their papers.
Two distinguished international speakers are scheduled to deliver their keynote speeches at the conference. After the launching ceremony, Professor Dr Seng Wai Loke from Deakin University, Australia presented his speech on "Cooperative Internet-of-Things: Perspectives on Edge Computing, Social Vehicles and Urban Robotics". Tomorrow, Associate Professor Dr Alexandra Norta from Tallinn University of Technology, Estonia will deliver his talk on "Blockchain Technology for Secure Internet-of-Things".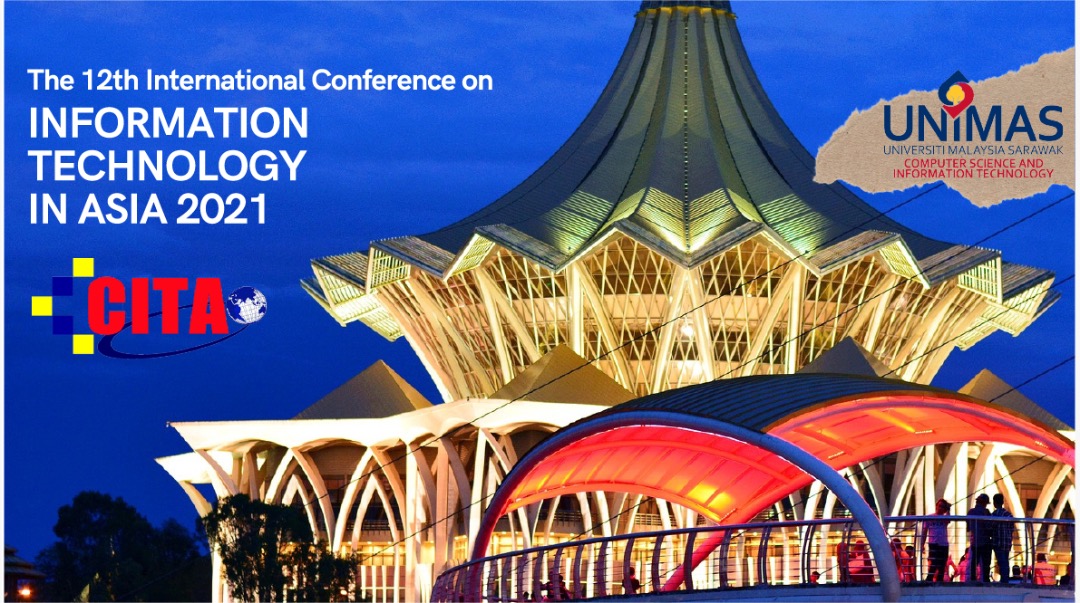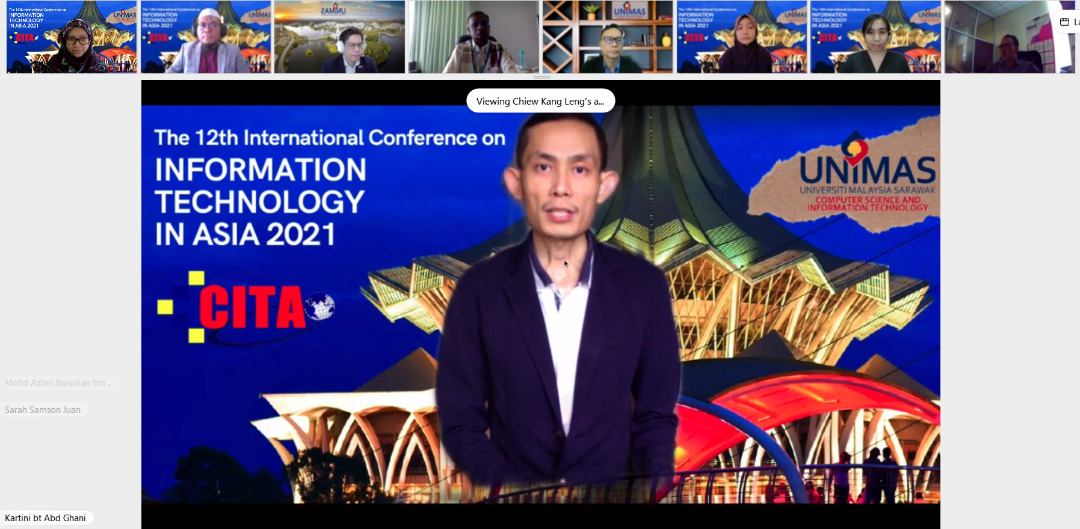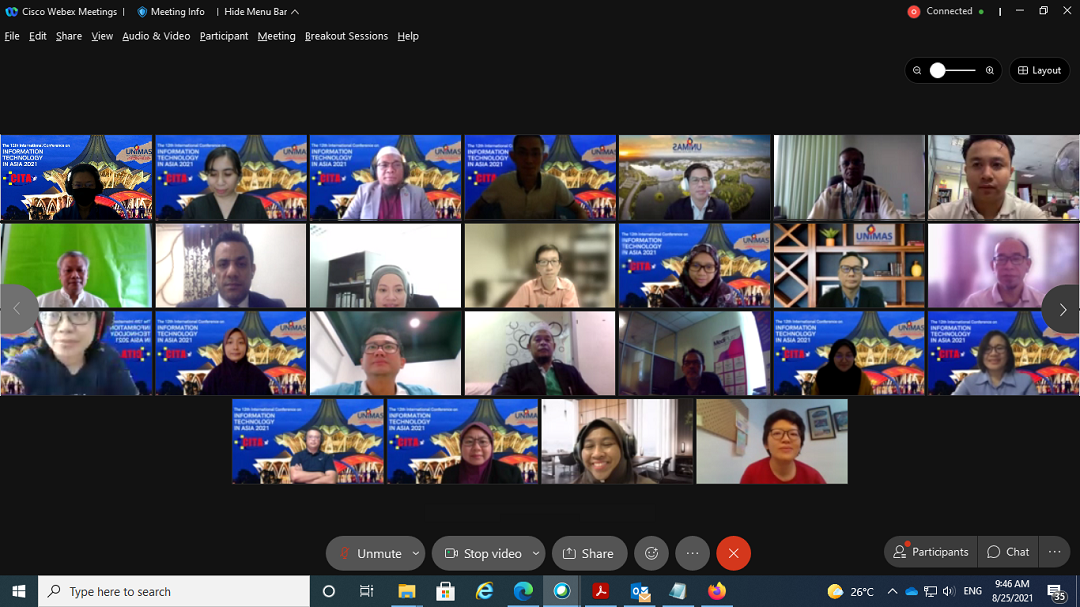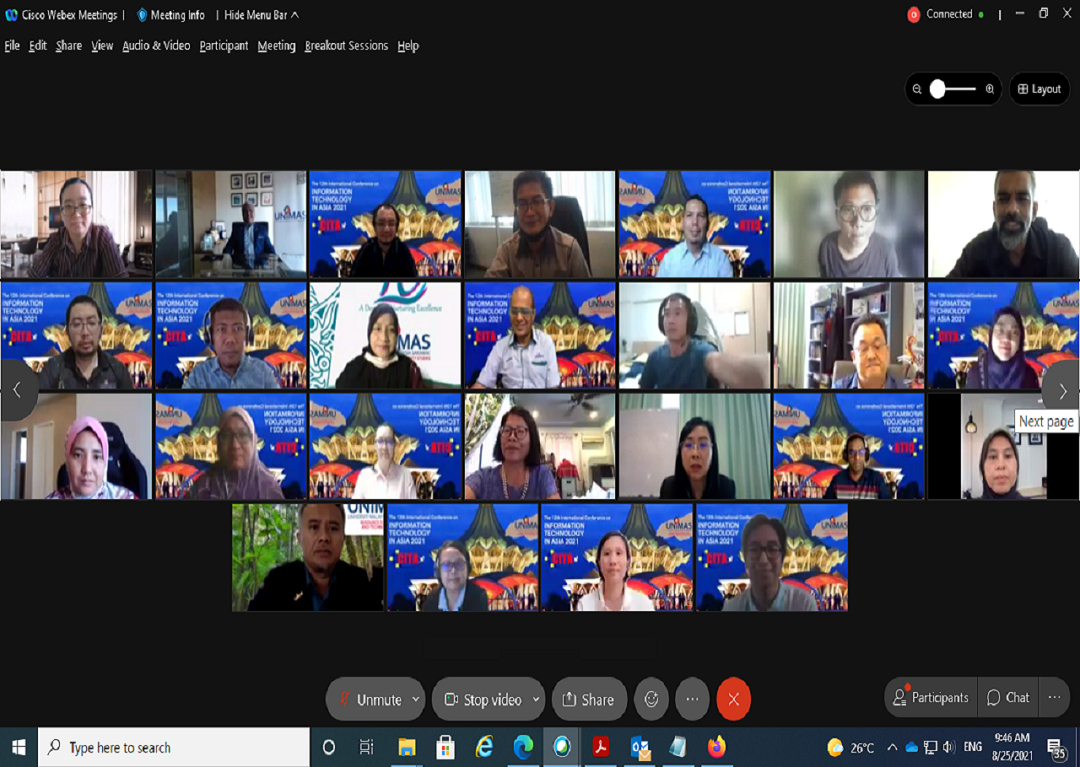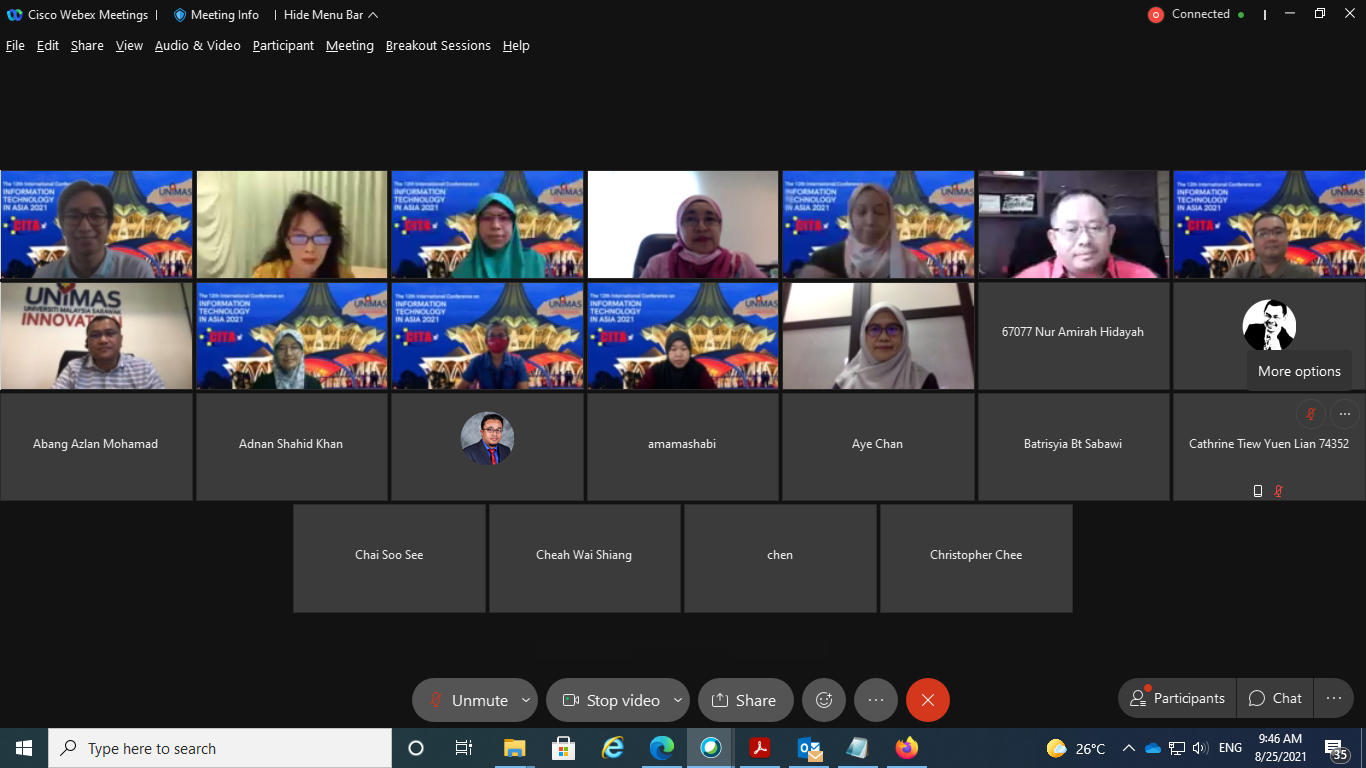 Attachment(s):