Friday 28 May 2021, 08:00am - 05:00pm

by
This email address is being protected from spambots. You need JavaScript enabled to view it.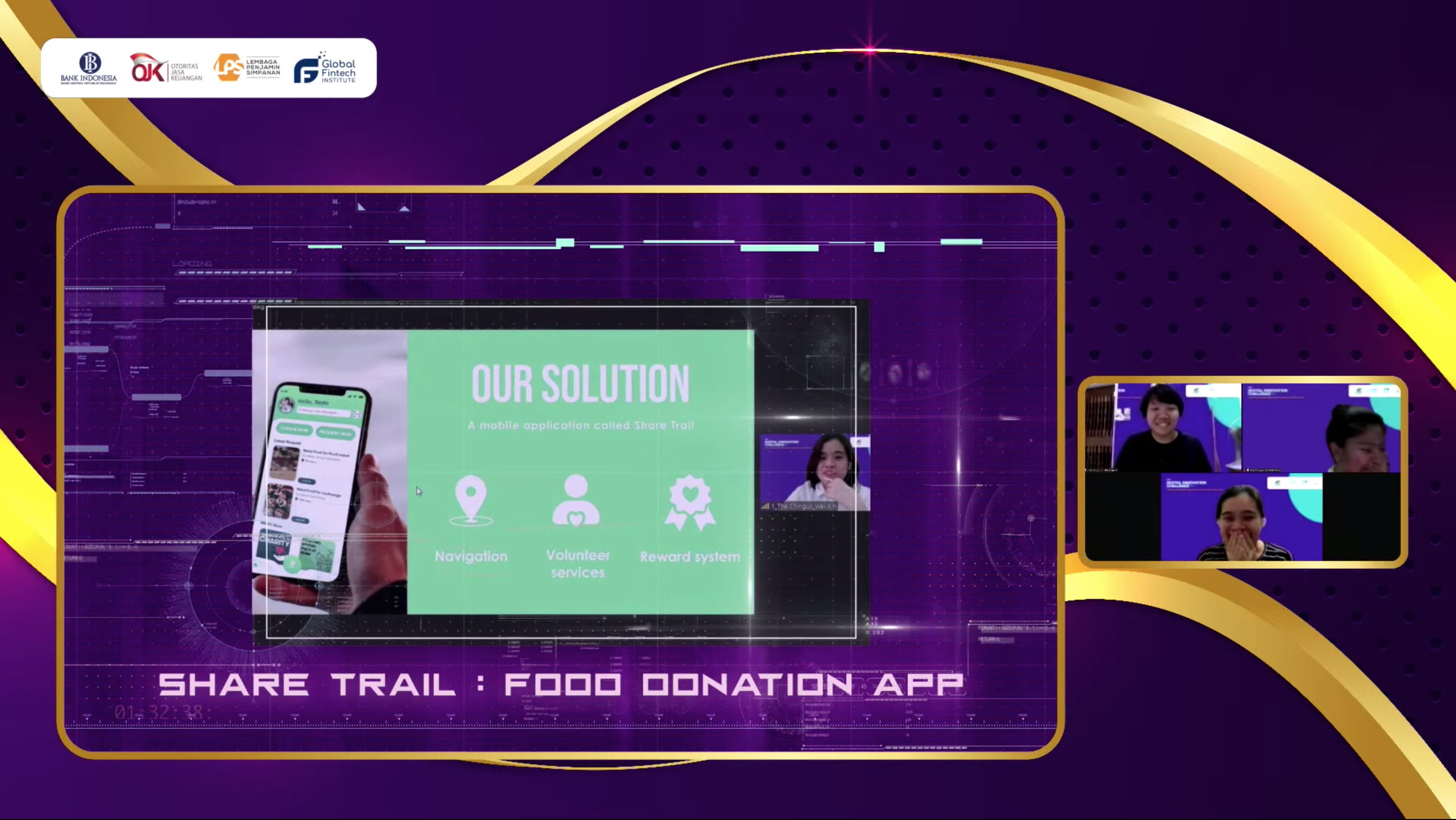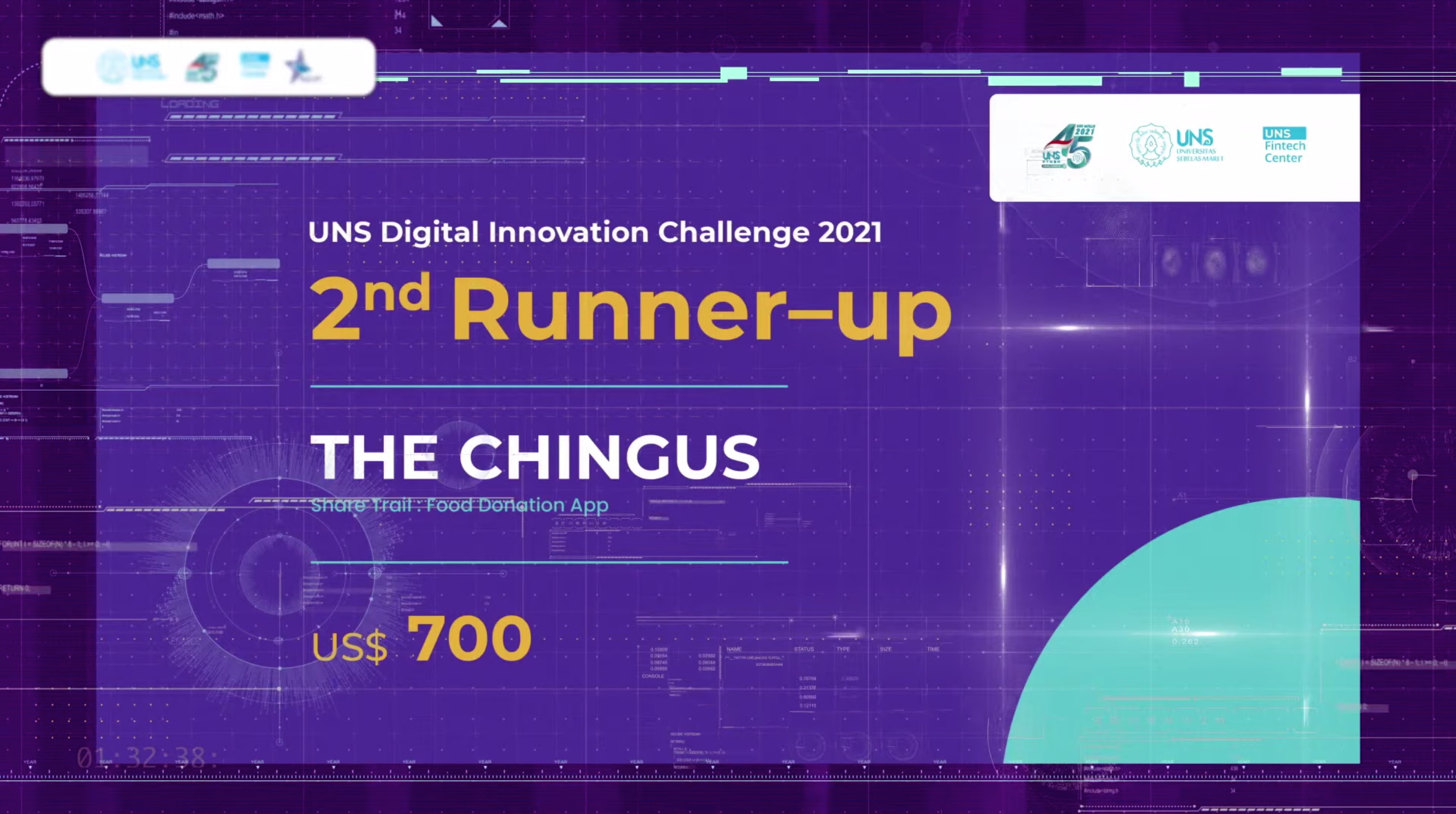 26 MAY 2021 – Despite the challenges of online learning during this pandemic, three final year students from the Design Technology Program, Faculty of Applied and Creative Arts, emerged as the 2nd Runner up for UNS Digital Innovation Challenge 2021. The competition was organised by UNS Fintech Center, Universitias Sebelas Maret, Indonesia.
Known as The Chingus, Yap Wei Xin, Joelle Majanil, and Michelle Mitra George came out with the idea for the food donation apps for their class project. Share Trail is a food donation mobile application created to encourage food donation behaviour among Malaysians and aims to solve the food waste issue in the country. This app is also in line with Sustainable Development Goals (SDGs) number 2, Zero Hunger.
The students submitted their recorded pitch on 20 April 2021, before getting the exciting news that they have been selected to enter the final – which involved a live online pitch – on 22 May 2021. The three then attended the Virtual Award Ceremony on 25 May 2021, where they were announced as the 2nd Runner up out of 14 other finalists. This is a wonderful achievement, especially as The Chingus was the only representative from UNIMAS, and more remarkably, Malaysia.
Yap Wei Xin, Joelle Majanil, and Michelle Mitra George have showed us that being a student during this pandemic doesn't limit your opportunity and creativity. Anything is possible; you just have to give it a try.
Our heartiest congratulations to the triumphant trio!
Attachment(s):