Wednesday 26 May 2021, 08:00am - 05:00pm

by
This email address is being protected from spambots. You need JavaScript enabled to view it.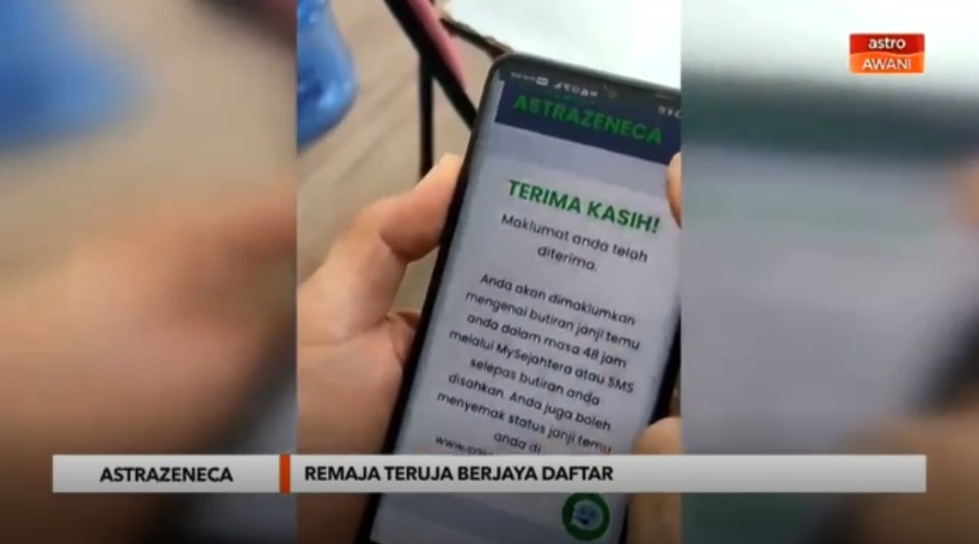 Today, Malaysia was flooded with the AstraZeneca vaccine registration tsunami, starting from 12:15 in the afternoon. From expanding their computing power by using multiple browsers, abusing the F5 keypad to 'refresh' the application windows over and over, to taking the cunning measure of betting their chances by using languages they are not familiar with, Malaysians are determined to book a slot. Some even went into the battlefield with six terminals for that purpose.
Amidst the frustration of our humanity being constantly questioned and reevaluated by the now infamous authenticator 'robot', some of our students in UNIMAS managed to book their slots.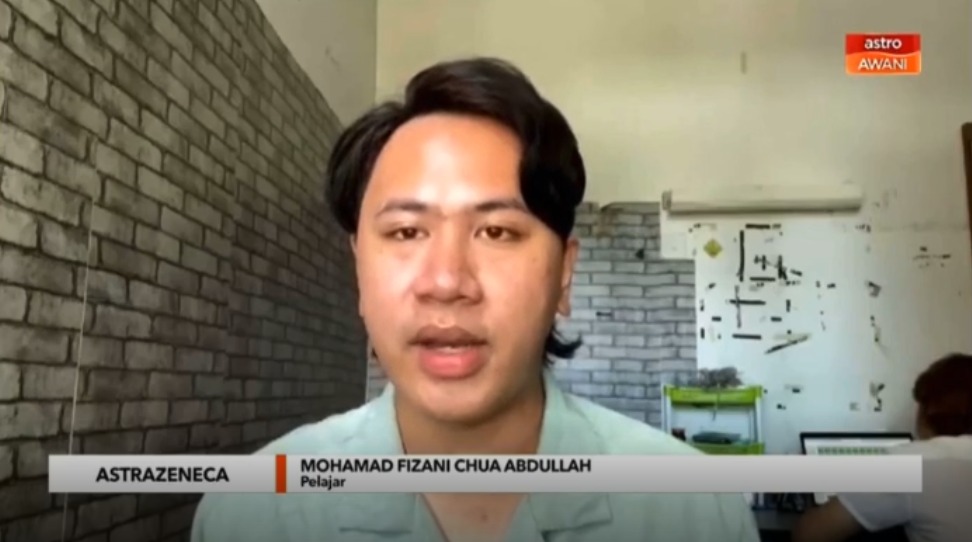 "Since I am in the college right now, I am using the wi-fi connection provided by UNIMAS."
Mohamad Fizani Chua Abdullah, a UNIMAS student, explained to AWANI Borneo when interviewed on his successful AstraZeneca registration. Mohamad Fizani had also successfully registered for his family members, taking full advantage of the internet access in the campus.
Muhammad Nazrul Zawawi Mohamad said that getting the vaccine will boost the morale and confidence of eligible teenagers and young adults to face the COVID-19 infested world. He emphasised that the age group of 18 and above are typically those who are likely to be away from their loved ones, whether they are studying in universities or starting a career, thus the added protection of a vaccine would provide a layer of relief for them and their families.
The more robust nature of AstraZeneca vaccine means that it is easier to be carted to the interiors of Sarawak as the vaccine does not need to be kept in the ultra-cold condition of minus 70 degrees Celcius like the MRNA type vaccines. UNIMAS students like Grace Mikawell Michael who lives in a rural area now have the chance to be vaccinated, and she made sure that her family also registered for the vaccination slots.
For those who did not manage to book vaccination slots, the next round would be for you. In the meantime, be vigilant, follow the SOP, and stay safe.
"The best COVID-19 vaccine is the first one that is available to you." – CDC.
Attachment(s):