Tuesday 01 September 2020, 08:00am - 05:00pm

by
This email address is being protected from spambots. You need JavaScript enabled to view it.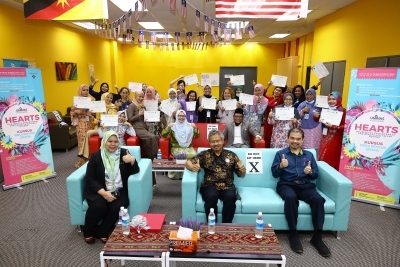 UNIMAS Business School (UBS) proudly organised a 10 days (17-28 August 2020) course titled Introduction to Graphic Design for Housewives a fully funded course by Human Resource Development Fund (HRDF) under the Housewives Enhancement and Reactivate Talent Scheme (HEARTS). The objective of HEARTS scheme is to train talented housewives to actively participate in the economic growth of the country and to provide a platform for housewives to acquire new skills.
20 housewives have been selected to join this course. This course consists of 10 modules, crafted for housewives with exclusive benefits, tailor-made learning units based on their basic knowledge, enhance skills in applying graphic design software and online design tools. Participants also learn designing home-based product labels and stickers. This course has benefited them to generate their household income upon course completion. The course was conducted by Ts. Syharul Nizam Junaini, a Certified HRDF Trainer from Faculty of Computer Science and Information Technology, UNIMAS.
YBhg Prof Datu Mohd Fadzil Abdul Rahman, Assistant Vice Chancellor (Development and Leadership) UNIMAS was present on the occasion to officiate the closing ceremony. Ms. Tuty Bujang, Vice President, HRDF Sarawak Regional Office and Associate Professor Dr Puah Chin Hong, Chief Executive Officer, UNIMAS Business School was also present during the closing ceremony on Friday, 28th August 2020. Invited guests also had an opportunity to see graphic products designed by participants during course. They also visited exhibition presenting participants own product. Products displayed were food products, bead, perfume, mask, food paste, brooches, and keychain.
Universiti Malaysia Sarawak (UNIMAS) besides holding a good reputation of producing graduates in various field, the university has always been ready to serve the community. Through its subsidiaries, UNIMAS Business School, Introduction to Graphics Design for Housewives course is one of the highly impact courses as the participants will be able to apply their learning for a lucrative side income.
UNIMAS Business School, a Certified HRDF training provider, provides a wide range of Non-Formal Lifelong Learning opportunities designed to sharpen knowledge and skills, ranging from Professional and Executives programmes, short courses, trainings, workshops, master classes, seminars, conventions, conferences and customized training programmes to professionals, executives, and individuals for upskilling their respective field and profession.
In addition, the Formal Life-Long Learning offered are Doctor of Business Administration (DBA), Master by coursework programme, commercial undergraduate programme and Postgraduate Diploma in Higher Education Teaching and Learning [PgDip(HETL)].
Feel free visit their website, http://www.business.unimas.my/en/ or reach 082-222111 or drop an email to This email address is being protected from spambots. You need JavaScript enabled to view it. for any further inquiry.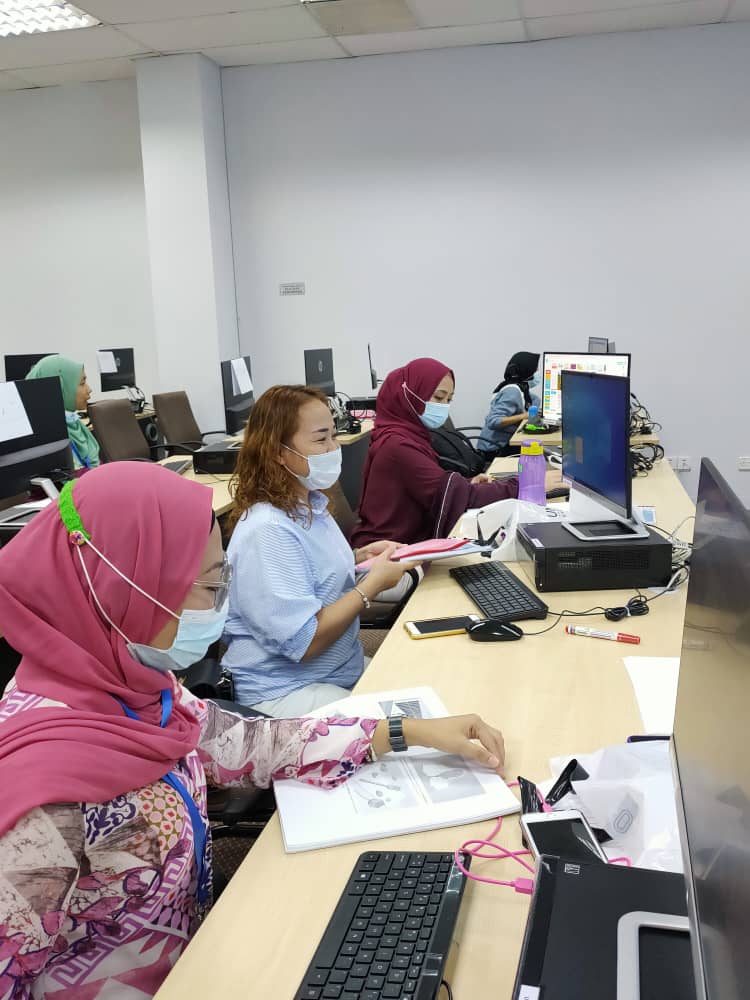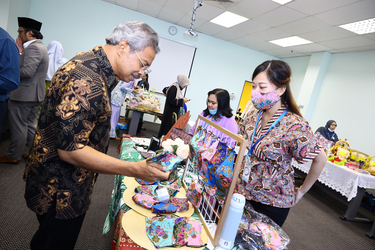 Attachment(s):