Friday 17 June 2022, 08:00am - 05:00pm

by
This email address is being protected from spambots. You need JavaScript enabled to view it.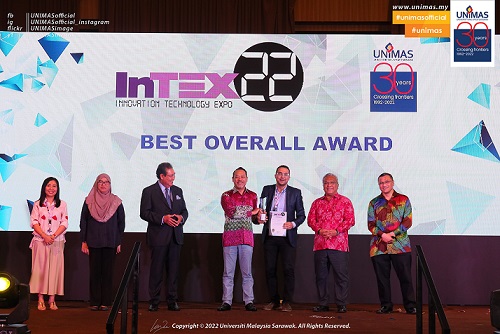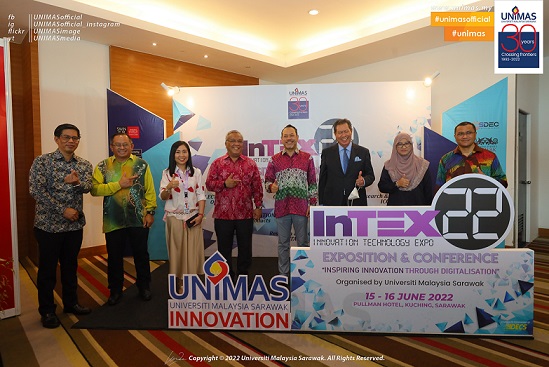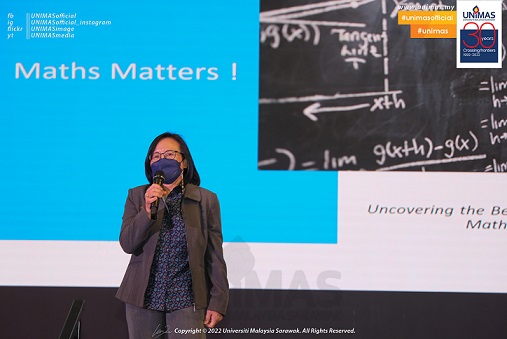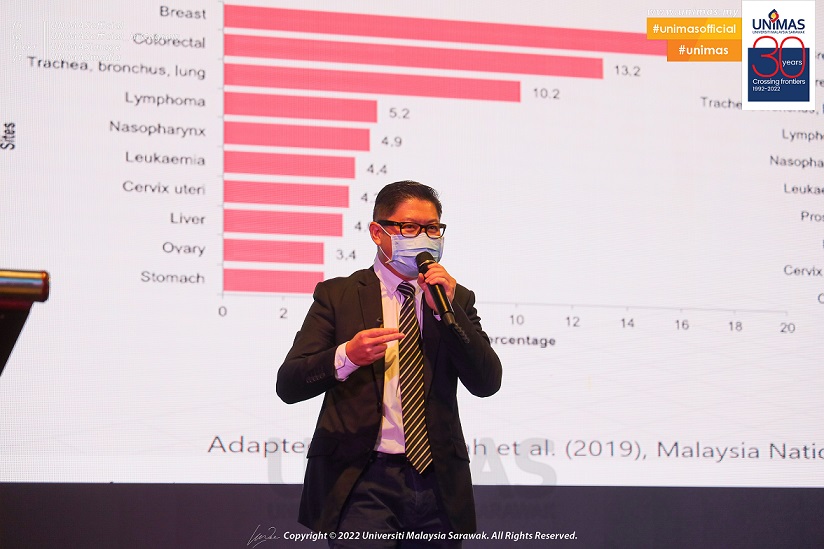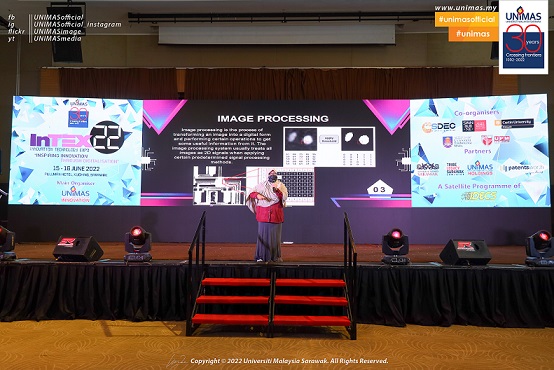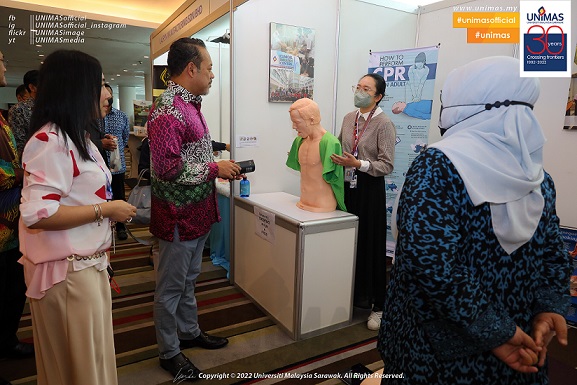 KUCHING, 16 June 2022: Universiti Malaysia Sarawak (UNIMAS), along with Sarawak Digital Economy Corporation (SDEC), Swinburne University of Technology Sarawak Campus (Swinburne), Universiti Teknologi MARA (UiTM), Universiti Putra Malaysia Bintulu Campus (UPM) and Curtin University Malaysia (Curtin) organised the Innovation Technology Exposition 2022 (InTEX22).
InTEX22 is part of UNIMAS on-going research and innovation initiatives; and serves as a platform for researchers to showcase their research outcome and translate them into innovative and creative research outputs such as products and designs.
With the theme "Inspiring Innovation Through Digitalisation", InTEX22 was officiated by YB Senator Dato' Dr. Ahmad Masrizal bin Muhammad, Deputy Minister of Higher Education Malaysia at an event on 16 June 2022 at Pullman Hotel, Kuching Sarawak.
During the event, YB Senator Dato' Dr. Ahmad Masrizal bin Muhammad witnessed exchanges of Licensing and Commercialisation Agreements between UNIMAS and various industry players, as well as the establishments of UNIMAS spin-off companies.
YB Senator Dato' Dr. Ahmad Masrizal bin Muhammad also presented the "Best of Research Cluster" and the "Best of Overall InTEX22" awards to the inventors.
At the same event, Tan Sri Datuk Seri Panglima Sulong Matjeraie, Chairman of UNIMAS Board of Directors presented gold awards to the winners of research projects while Professor Datuk Dr Mohamad Kadim bin Suaidi, Vice-Chancellor of UNIMAS, presented silver and bronze medals.
The winners of the research project were evaluated by panel of judges that comprise of industry practitioners and academics, with 60% of the judges are from the industry.
InTEX22 is the 15th installation of Innovation and Technology Exposition, which began in earnest in 2006 as UNIMAS Research and Development Exposition (R&D Expo). In 2015, it changed its name from R&D Expo to UNIMAS Innovation and Technology Exposition (InTEX).
A total of 160 research products participated at InTEX22 and it is organised concurrently with Social Sciences and Humanities Research Conference 2022 (SSHR22), under the auspices of Faculty of Social Sciences and Humanities, Faculty of Language and Communication and the Institute of Borneo Studies.
In supporting the Sarawak Digital Economy aspirations, InTEX22 is a satellite programme of International Digital Economy Conference Sarawak 2022 (IDECS).
Attachment(s):