Sunday 06 June 2021, 08:00am - 05:00pm

by
This email address is being protected from spambots. You need JavaScript enabled to view it.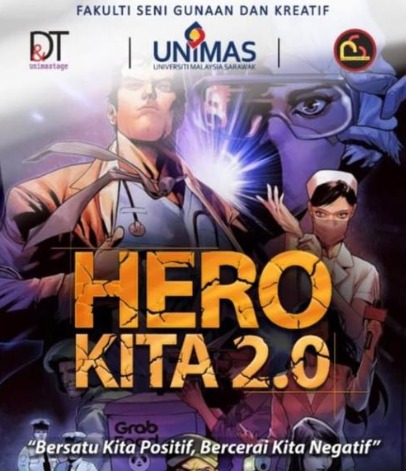 "Bersatu kita positif, bercerai kita negative" is the tagline for the HERO KITA 2.0 poster, an online theatre staged by UNIMAStage in collaboration with Semarak Kreatif Sdn. Bhd. This clever and cynical tagline straightforwardly illustrates our current situation. It was suggested by the students who were managing the project, as explained by Azri Ali, a Drama and Theatre lecturer in the Faculty of Applied and Creative Arts UNIMAS.
"It reflects the current situation where we can't sit close together with our friends, else, we will potentially create a new cluster."
The online theatre started as a monologue assignment which was performed by the students in HERO Kita 1.0 to honour our frontliners. Believing in the potential of their work, the students wanted to extend what was an assignment into an online theatre. Using the Theater Management and Theater Production II courses as their kickstart platform, our students put their learned theatre management skills on a test-drive in managing their own show, approaching artists, pitching contents, and bringing credible talents onboard to act on their (online) stage. Their lecturers, Azri Ali and Qawiem Hamizan, were only involved as directors and writers of the play. A great boost was provided by our local talents, who were quick to support this project in order to spread awareness through performances.
"They are our unsung heroes – the Malaysian frontliners. As people who are involved in arts, this is the chance for us to play our role and help them (in any way we can) through our expertise – performing."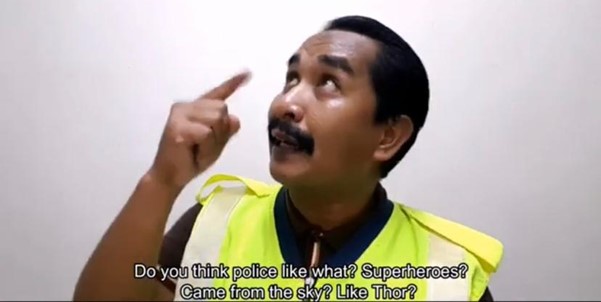 Frontliners, our AVENGER.
The scripts for the theatre were recreated from real life experiences. Adding to the uniqueness of the monologue is the fact that a real doctor was involved with the project.
This opportunity opened UNIMAStage's directional and writing eyes to the real battle behind hospital doors. The main motivation of this project is to help spread the tragic truth of the pandemic where people are exhausted and unfortunately dying to keep our community safe. It is UNIMAStage's priority and objective to spread awareness through the performing arts.
It is not an easy task to create and perform a great play, but once it exists, it will certainly leave an emotional takeaway for the audience to ponder on.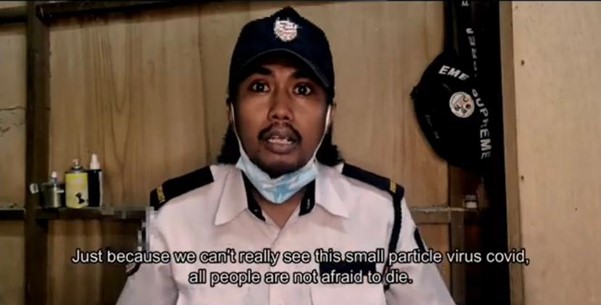 Psst… This is a spoiler – his son died.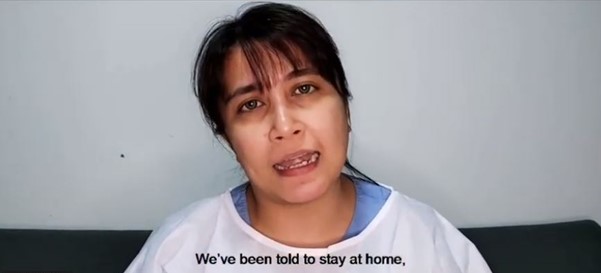 Degil! S.T.A.Y. A.T. H.O.M.E.
KUDOS to our 50 amazing students who made their dream come true. This is an exemplary project that proves that our performing arts community is evolving and creating beyond what were once viewed as boundaries. One just needs to believe in the magic of creativity…
Attachment(s):