Wednesday 02 June 2021, 08:00am - 05:00pm

by
This email address is being protected from spambots. You need JavaScript enabled to view it.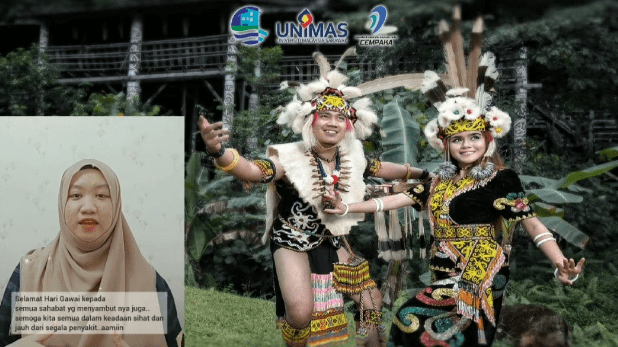 The modest in-campus Raya celebration prompted our anak-anak perantauan UNIMAS to also make Kaamatan and Gawai their own. Agik idup agik ngelaban! Holding on to the spirit of "As long as I live, I will keep on fighting", this Iban saying glues our student together (online) through hard times. We know, our students are happy in campus, safe in our green bubble (This might be the writer's unpopular opinion…).
One thing is for sure – the COVID-19 experience will be an invaluable experience that will be shared with the future generation.
"I've been there, and I've done that."
This time, we move our lenses towards a particular group of UNIMAS students, our most junior, the first years. Remember that almost all first-year students enrolled in 2020 are yet to experience campus life! These cohort has been staying at home since they become UNIMAS students. Whilst we are glad that they are safe with their families, we cannot deny that they have to face a different type of bitter truth – they are losing their campus life experience due to the war against an unseen nemesis, the coronavirus.
"Honestly speaking, I am not a fan of online learning since day one. I really, really wanted to experience life in Uni[versity]…but in end we have no choice but to carry on," Evien Chundie Jimmy Umbol laughed.
Campus life? What is it? How is it?
Criselda Lisabelle Christopher carefully put her thoughts into sentences, "As you know, we have never seen each other in real life yet and it is hard to know a person's personality, and we tend to tip toe around them so that we don't create tension..."
Despite their frustrations, Addellyne Christie Albert is thankful that she could spend Kaamatan with her mother. After all, spending Kaamatan and Gawai with loved ones is important especially when families' and friends' interactions are challenged by the virtual boundaries.
Her two other peers from Sabah, Criselda and Pettroshella Errah Lyn Peter admit that Kaamatan is not as merry as before as everyone cannot cheer for their favourite Sumandak in the Unduk Ngadau beauty pageant. This year, there is no looking forward to the anticipated live folksong karaoke competition, Sugandoi, with their community at the Kadazandusun Cultural Association Sabah (KDCA).
(On campus, Aron Bruner Marakin or Ron, another Sabahan student, also expressed the same sentiment in the online Gawai X Kaamatan Facebook Live Event – held on 1 June. Sugandoi seems to be very popular indeed).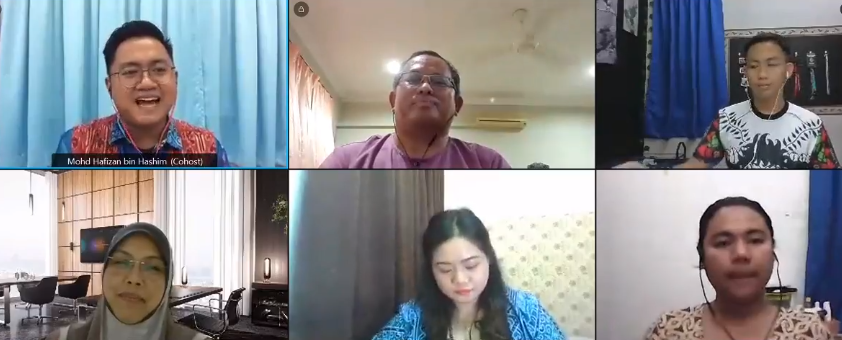 Gawai X Kaamatan with our HEPA! Ron, top right, talked about Kaamatan at KDCA.
From a long house in Saratok, we receive images from Evien Chundie anak Jimmy Umbol, whose photos illustrate a story of his quiet Gawai. The longhouse is quite empty this Gawai season as his family choose to stay at home for everyone's safety. His photos show women of the longhouse proudly donning silver or pirak accessories with their extravagant Ngepan and the men with their Baju Burung, a Pua Kumbu vest woven with beads.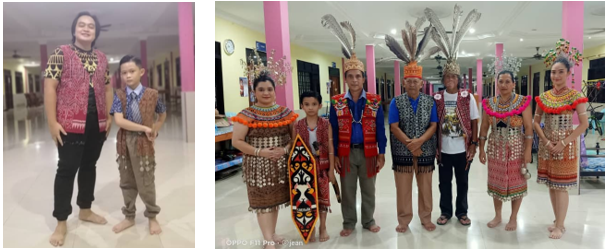 Evien's photos reveal a quiet and empty longhouse.
On the left: Evien and his beloved nephew.
On the right: The sporting longhouse residents. From the left: Dek, Jang, Apai Umang (Mr. Aris), Apai Ling, Apai Aya (Mr. Kuyah), Indai Umang (Mdm. Alice), and Umang.
In Kuching, Willhelmina Willenton is a bit disappointed. Not only can't she watch the Kumang and Keling pageant, the annual Gawai community sports day is also cancelled. But Gawai is Gawai. She spends the holiday cooking Gawai dishes with her grandmother, a personal memory that she does cherish and enjoy.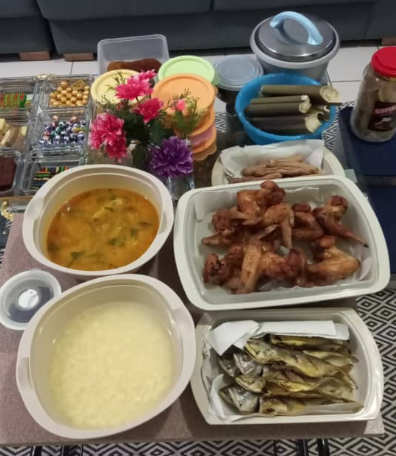 A simple Gawai at home. "Before COVID, the kampung people would organise games for all ages starting from the evening till 12am for 3 days straight starting from 31st. After COVID, those games are replaced with (watching) Netflix or (playing) board games or video calling." – Willhelmina
Basil Anak Beginda celebrates Gawai with his mixed-race family. Chinese cuisine for Gawai anyone?

"Nothing beats Mama's cooking!" Basil and his sisters strongly agree.
And of course, we cannot forget about Cleopatra! We are sure she is having a great Gawai with her favorite person, Basil.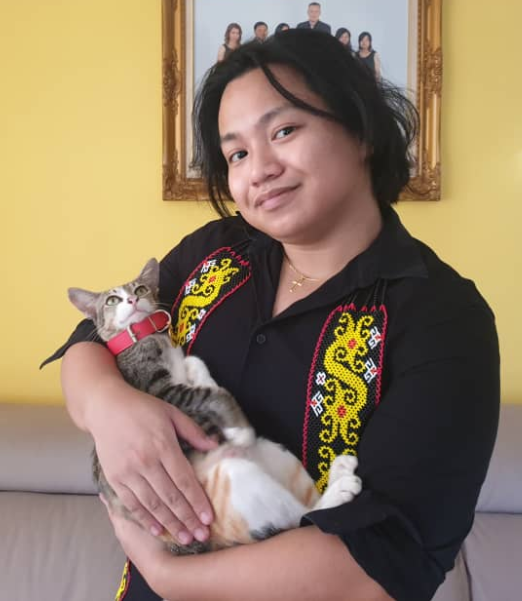 Cleopatra enjoys Gawai in Basil's cuddle. Look at that smirk – like owner like cat (or should it be the other way round?)
Dear UNIMASians,
UNIMAS wishes everyone, no matter where you are,
Kotobian tadau tagazo do Keamatan
Gayu gerai nyamai
Stay safe everyone.
Attachment(s):