Thursday 21 April 2022, 04:00pm - 05:00pm

by
This email address is being protected from spambots. You need JavaScript enabled to view it.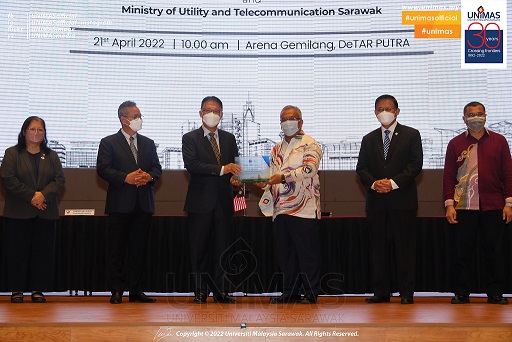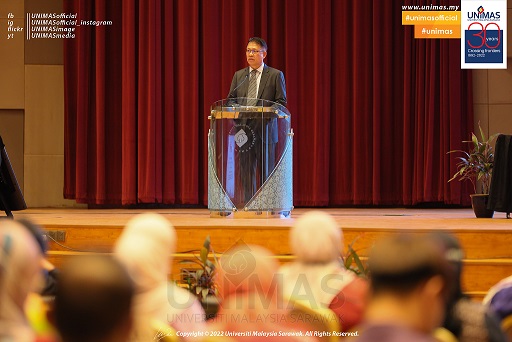 KOTA SAMARAHAN, April 21 – The Ministry of Utility and Telecommunication (MUT) will continue to explore collaborations in research, study, and consultation in the growth of the State's water supply to achieve 100 per cent utility coverage by 2025 and maintain a power generating a mix of at least 60% hydro by 2030 as per the ministry goals of water coverage state-wide, said MUT Minister, Datuk Haji Julaihi Narawi.
He said, as an example, the MoU between the Ministry and UNIMAS is a significant step forward in the Ministry's efforts to promote Sarawak's water supply business.
"With institutional assistance, such as via the provision of training and the delivery of competence programmes, short courses, seminars, conferences, workshops, and symposiums by UNIMAS, the water supply sector in Sarawak would be able to provide a quality and competent workforce.
"I am pleased to know of the efforts made by the Ministry to expedite the development of the water supply industry and the steps to improve the water supply service delivery in our State. This is in line with the Government's aspiration to deliver world-class services to the people," he said.
He said, the MUT also strives to continue acquiring world-class utilities that are dependable, inexpensive, safe, and sustainable across Sarawak to improve the people's economic and social well-being.
Thus, he added that the Ministry has identified several critical and large projects that will be undertaken as part of the 12th Malaysia Plan to expand the water delivery coverage; for example, the development of a state-wide water supply grid, the expansion of pipes to settlements that can be connected to existing water supply network systems, and the Sarawak Alternative Rural Water Supply (SAWAS) initiative for remote rural regions.
He also hopes that the collaboration can look into possibilities of reducing the production cost in the near future so that citizens will be able to enjoy cheaper water.
By: Ahmad Helmi bin Supani (Intern)
Attachment(s):