Wednesday 01 July 2020
by
This email address is being protected from spambots. You need JavaScript enabled to view it.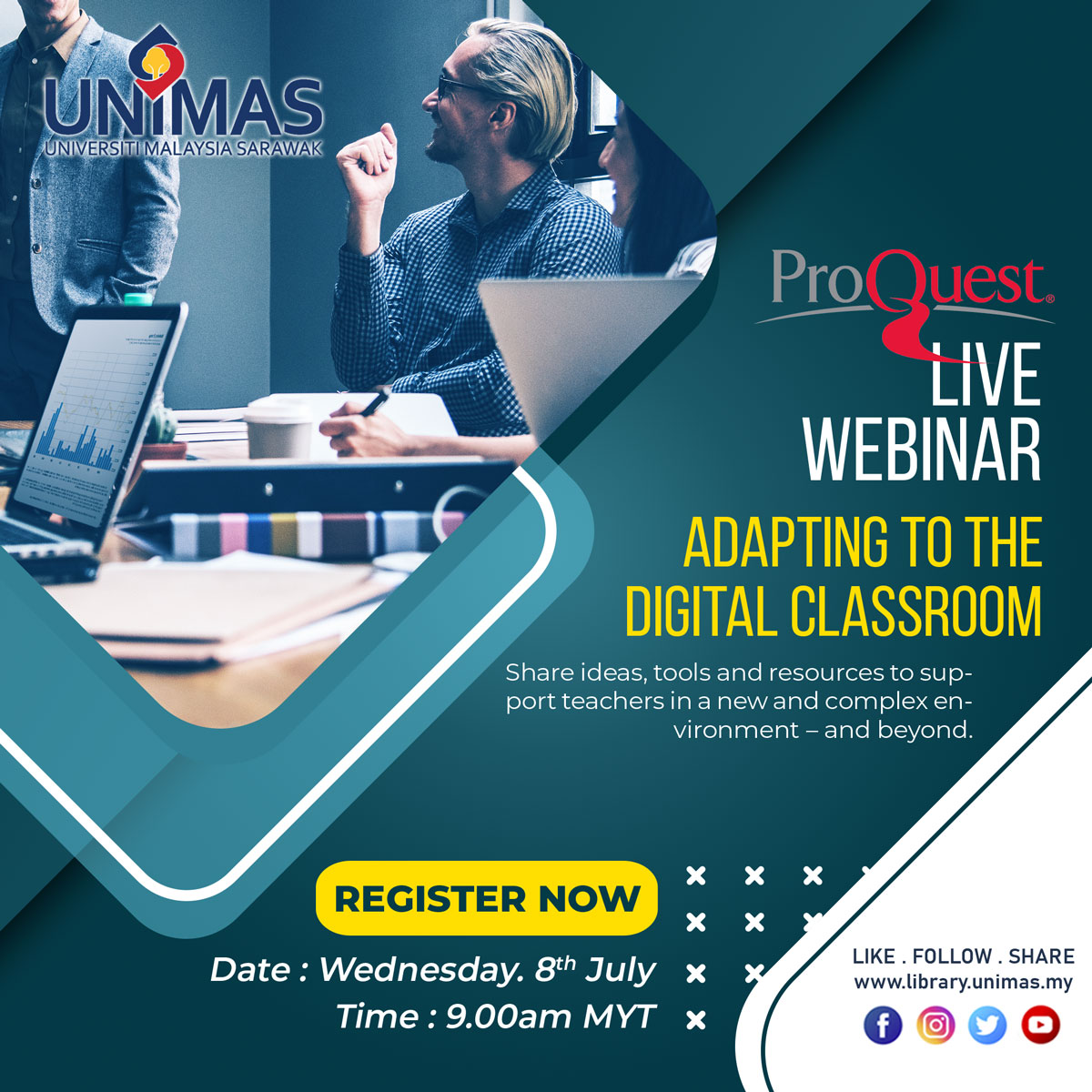 Good News!
ProQuest is inviting you to a live webinar, where they will share ideas, tools and resources to support teachers in a new and complex environment – and beyond.
As school and university classrooms have had to quickly transition to online-only settings, many educators need to adapt to teaching in an often-unfamiliar digital environment.
Join ProQuest and Ex Libris for some tips on how to:
Teach using digital materials – such as video, journals, books, news and primary sources – as a substitute for physical resources typically found in the library and which may be currently inaccessible
Help students discover and access digital resources for themselves to use in independent or self-paced research and learning projects
Help faculty create reading lists using content provided from the library
Run analytics to see which content is being used the most by your students and faculty
Integrate your reading lists into the Learning Management System
Date: Wednesday 8 July
Time: 9:00am MYT
Register Now!
Attachment(s):