Upcoming Online Event FCSIT : 12th International Conference on Information Technology in Asia (CITA'21)
Monday 23 August 2021, 08:00am - 05:00pm

by
This email address is being protected from spambots. You need JavaScript enabled to view it.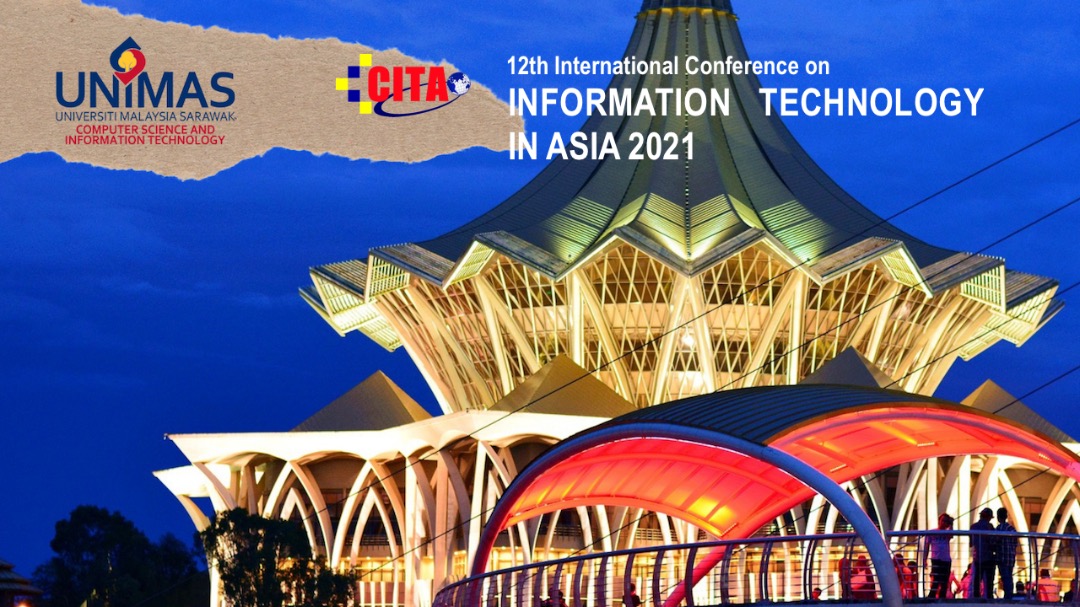 The Faculty of Computer Science and Information Technology, Universiti Malaysia Sarawak (UNIMAS) will be organising the 12th International Conference on Information Technology in Asia (CITA'21) on 25th - 26th August 2021. The conference has been successfully organised biennially over the past 22 years. For the first time in CITA history that it is conducted on a virtual platform.
The COVID-19 pandemic has created a global disruption, there are still many challenges to face when mobilising digital technologies in order to respond to the current crisis. One of the challenges is digital inclusivity. This year's conference theme, "Inspiring Technologies for Digital Inclusivity", aims to address this challenge and gain insights as well as ideas from researchers.
Two distinguished international speakers are scheduled to deliver their keynote speeches at the conference. Professor Dr Seng Wai Loke from Deakin University, Australia will be presenting on "Cooperative Internet-of-Things: Perspectives on Edge Computing, Social Vehicles and Urban Robotics". The second speaker, Associate Professor Dr Alexandra Norta from Tallinn University of Technology, Estonia will deliver his talk on "Blockchain Technology for Secure Internet-of-Things".
In addition to the exciting keynote speeches, 27 conference participants from Malaysia, India, Indonesia, Iraq, the Philippines and Thailand will be presenting their research at the conference.
Attachment(s):