Wednesday 09 September 2020
by
This email address is being protected from spambots. You need JavaScript enabled to view it.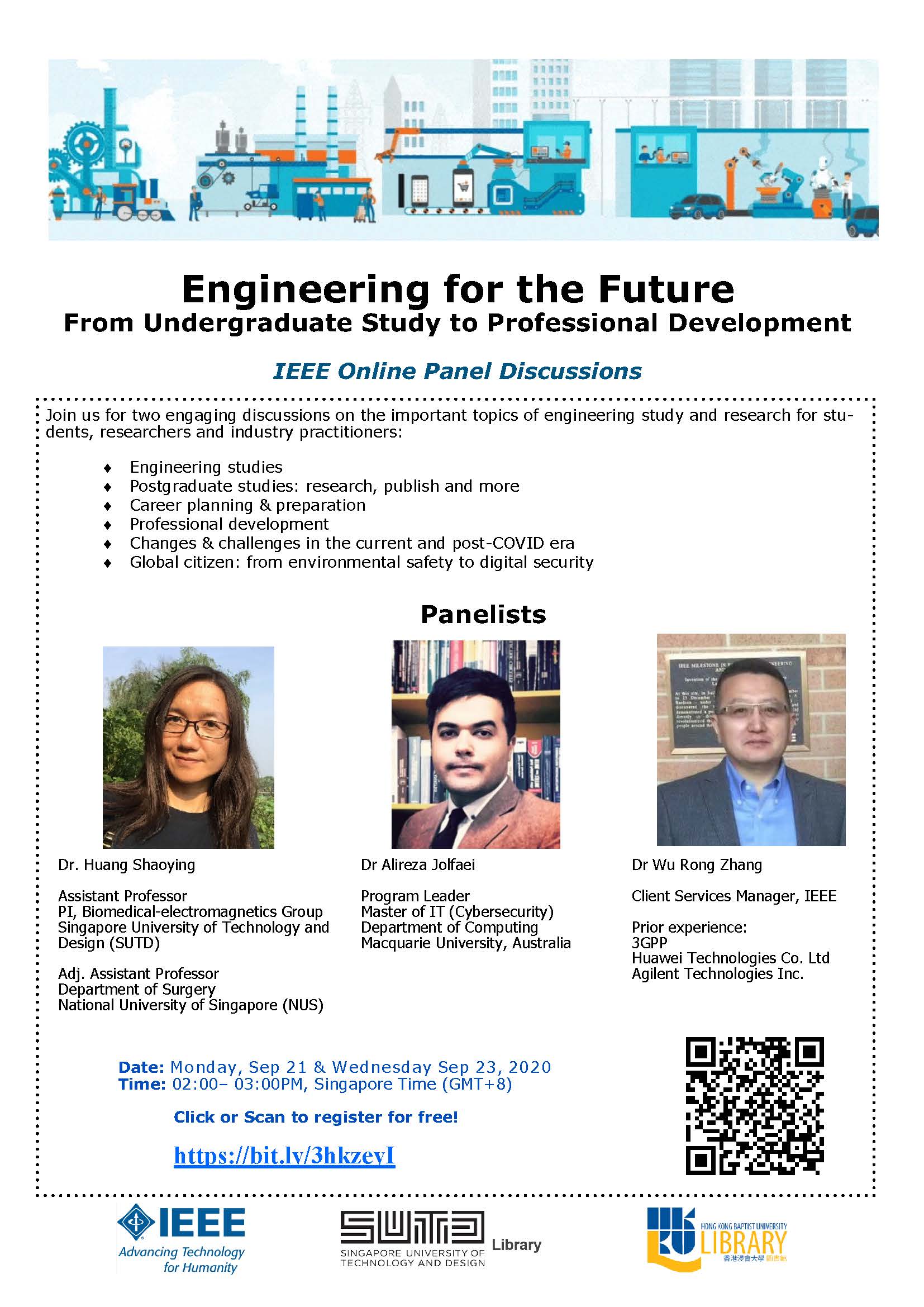 Good News!
IEEE is organizing a free online panel discussion for all students, researchers and faculties on the topics of engineering study, education and professional development.
Engineering for the Future: From Undergraduate Study to Professional Development
There will be two sessions, and topics covered include but not limited to:
* Engineering studies (Undergraduate)
* Postgraduate studies: research, publishing and more
* Career planning & preparation
* Professional development
* Challenges/changes in the current and post-COVID era
* Global citizen: from environment to digital safety
Session 1: Monday, September 21, 2 -3 PM, Singapore Time;
Session 2: Wednesday, September 23, 2 -3 PM, Singapore Time;
Our panelist includes young faculty and experienced industry practitioners from Australia, Singapore and China.
Register Now!
Registration link: https://bit.ly/3hkzeyI
Attachment(s):