Monday 04 September 2023
by
This email address is being protected from spambots. You need JavaScript enabled to view it.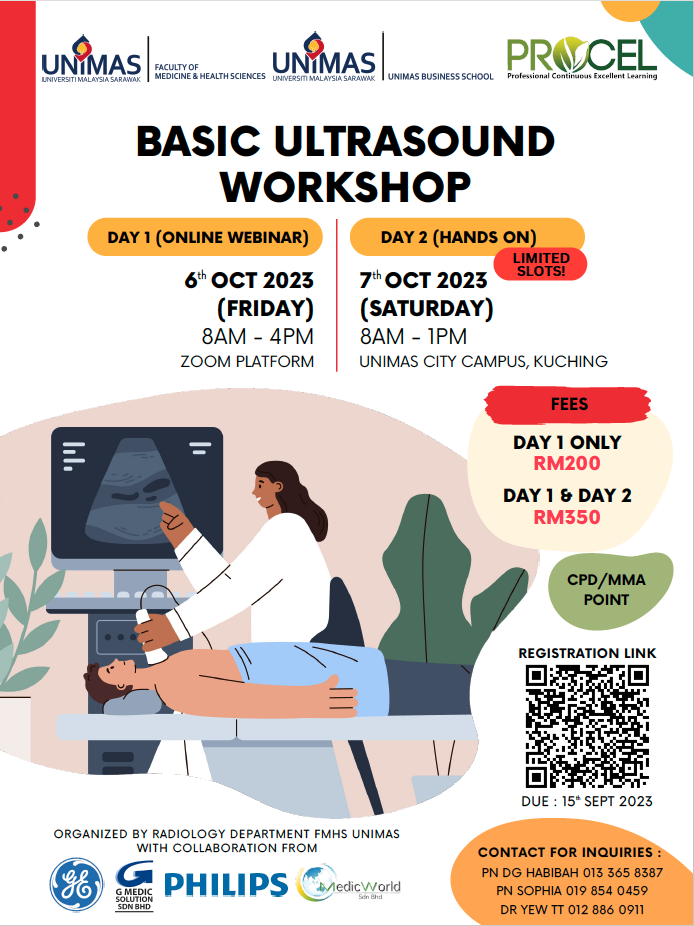 Organised By:
Department of Radiology, Faculty of Medicine & Health Sciences, UNIMAS
in collaboration with GE Healthcare G Medic Solution Sdn Bhd and PHILIPS MedicWorld Sdn Bhd
? Date & Time
6th Oct 2023 (Fri)
8.00 AM – 4.00 PM
(Online Webinar via Zoom Platform)
7th Oct 2023 (Sat)
8.00am - 1.00pm
(Hands-on Ultrasound in UNIMAS City Campus)
What you will learn
This workshop aims to provide primary healthcare providers with the basic principles and practical applications of ultrasound.
Registration Link
https://forms.gle/BmsRRqDvrVe8Q3KS6
Fees
RM200 for Day 1 only (Online Webinar) - (No Limit in the numbers of participants)
RM 350 for Day 1 AND Day 2 (Limited to 25 participants, first come first serve basis)
Fees payable to:
UNIMAS Edu Sdn. Bhd.
Maybank 561239608898 (IBG only)
For more info, please contact
0133658387 Pn Dg Habibah
0198540459 Pn Sophia
0128860911 Dr Yew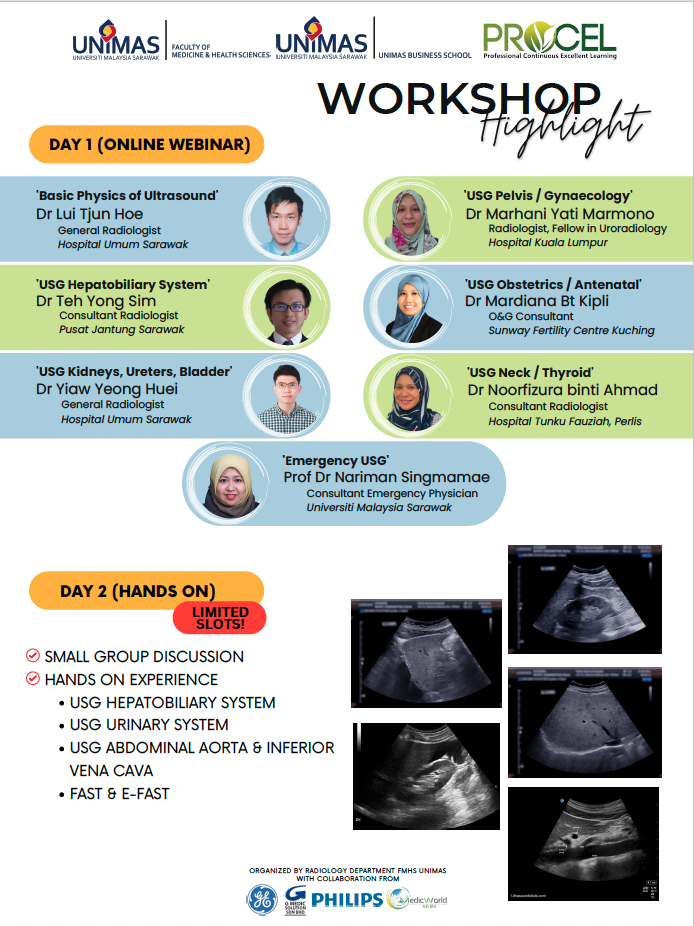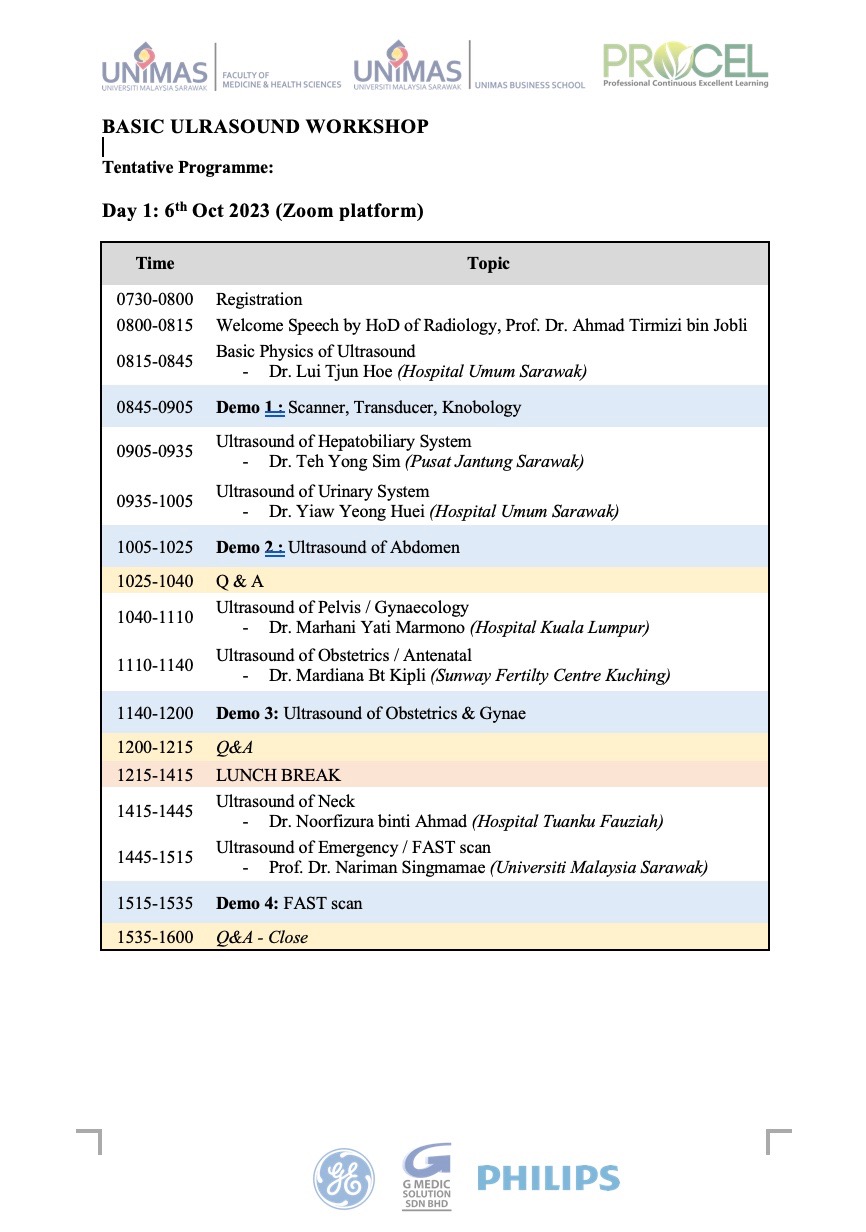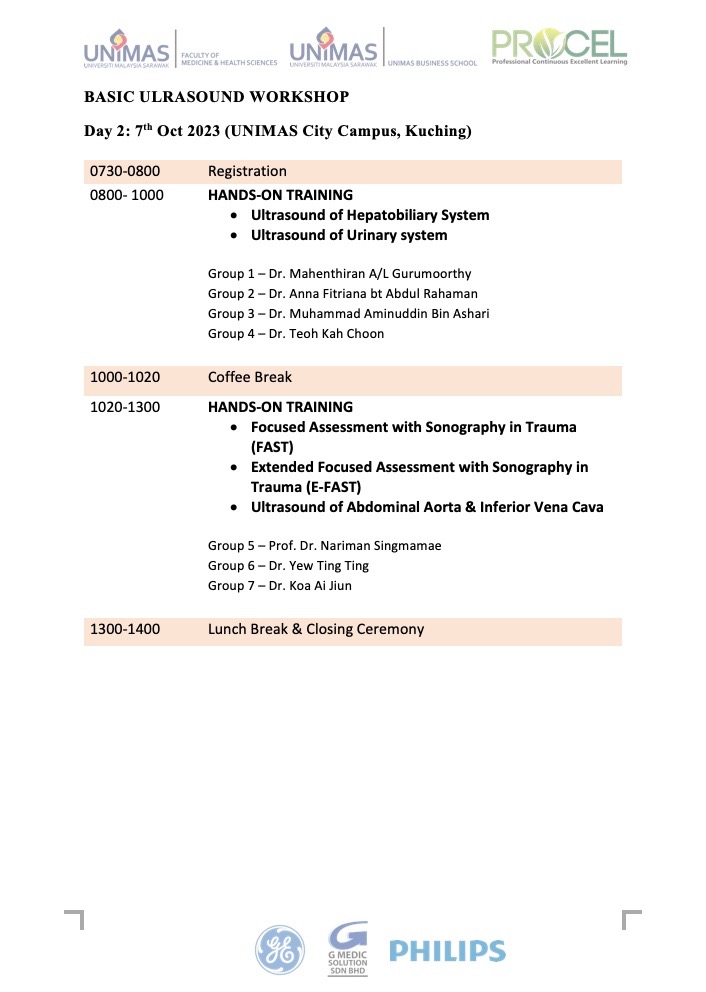 Attachment(s):