Monday 15 May 2023
by
This email address is being protected from spambots. You need JavaScript enabled to view it.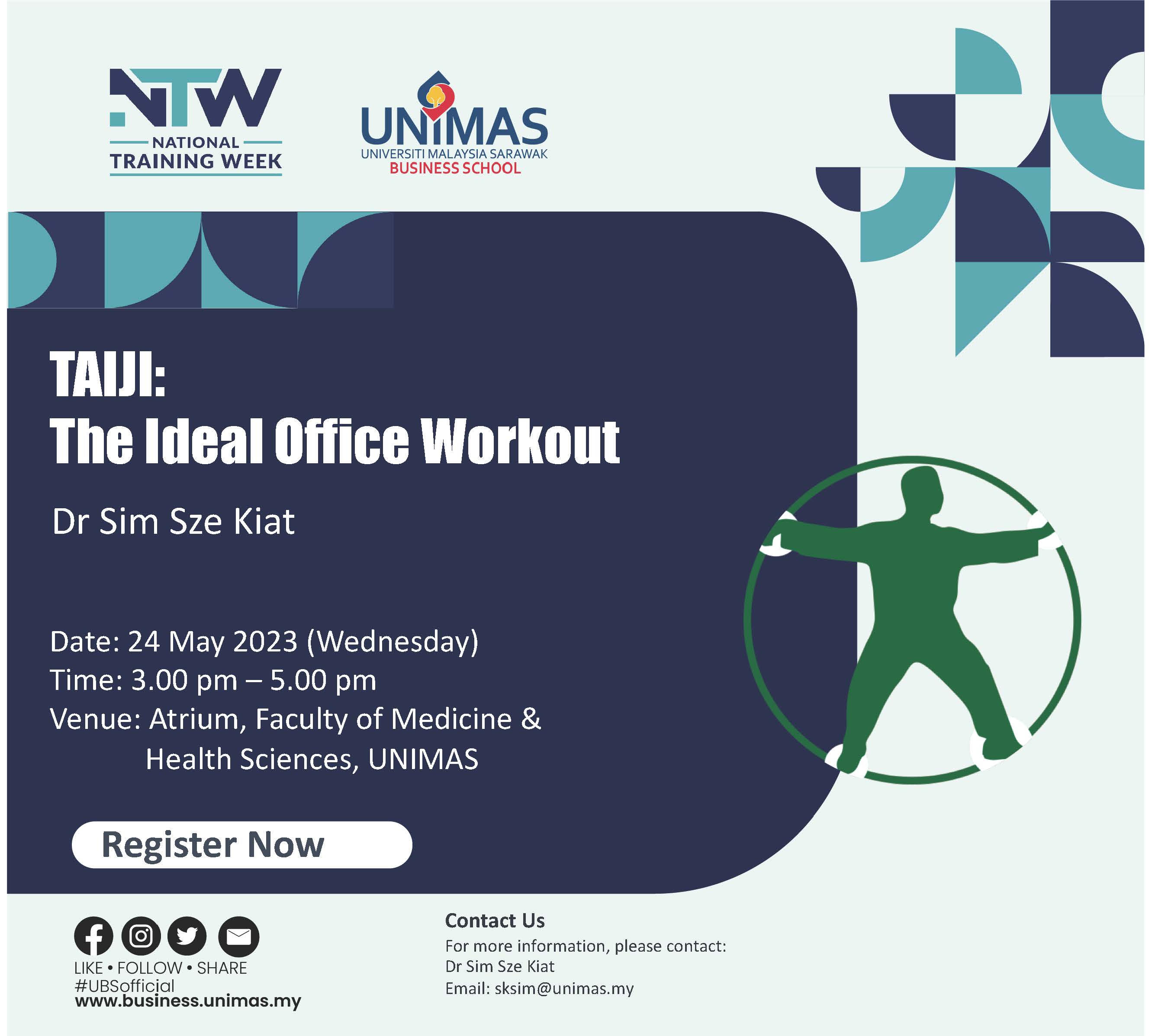 The Faculty of Medicine & Health Sciences is excited to invite you to join our
FREE
Taiji for Health: The Ideal Office Workout
session,
in conjunction with the National Training Week 2023, organised by the Human Resource Development Corporation.
The detail of the programme is as following:
Date: 24th May 2023 (Wednesday)
Time: 3.00pm - 5.00pm
Venue: Atrium, Faculty of Medicine & Health Sciences, UNIMAS
Trainer: AP Dr Sim Sze Kiat
How to register?
An integrated centralised platform to search and apply for skills development programmes offered by the Malaysian Government.

www.nationaltrainingweek.gov.my

Click 'Search for courses here' on the top of the page
Search for UNIMAS Edu Sdn Bhd
Choose your training and register
Participation is limited to 30 pax so do REGISTER TODAY.
Attachment(s):