Wednesday 26 October 2022
by
This email address is being protected from spambots. You need JavaScript enabled to view it.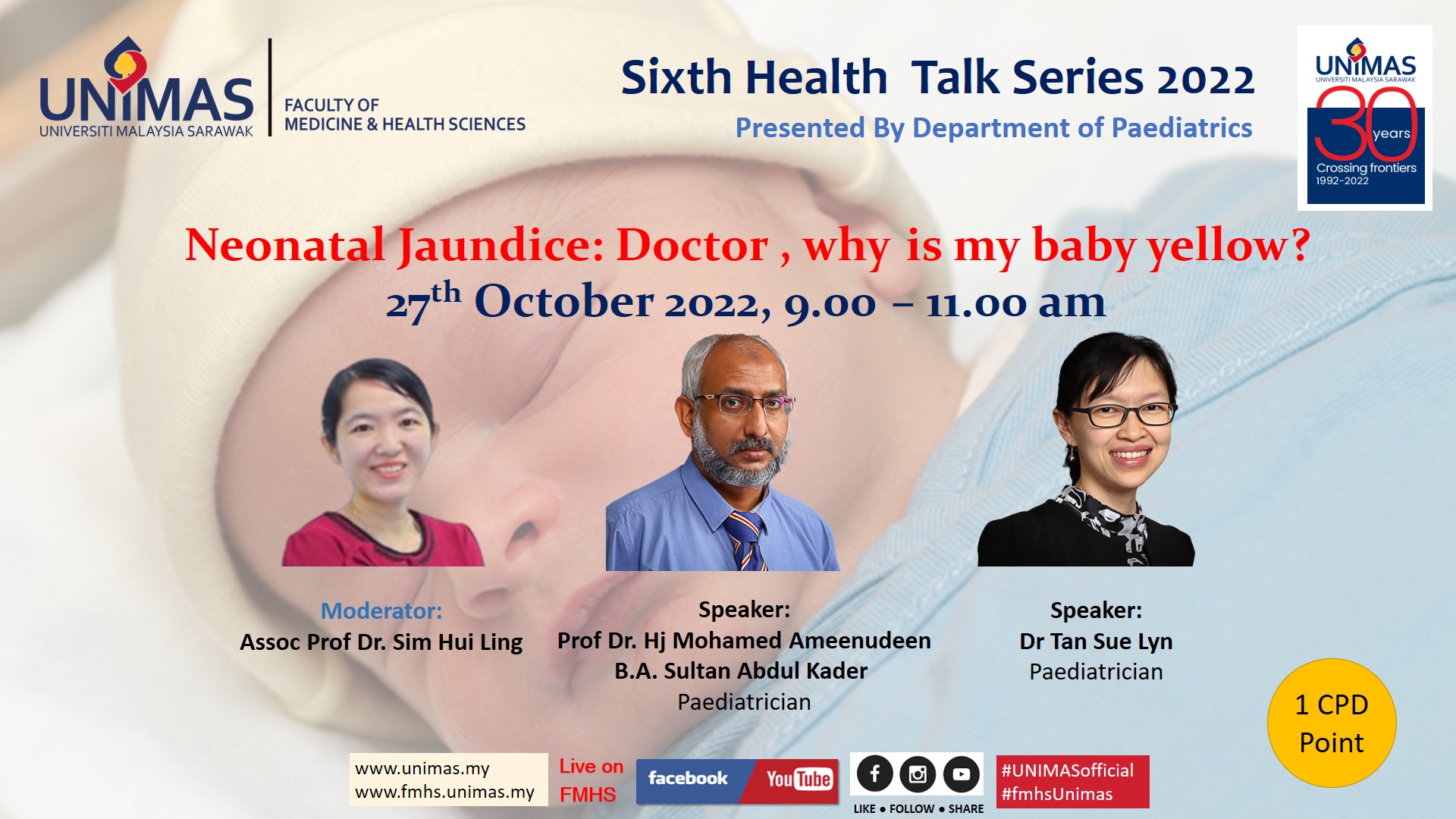 [FREE WEBINAR WITH CPD POINTS & E-CERTIFICATE]
6th FMHS Health Talk Series: Neonatal Jaundice: Doctor, why is my baby yellow?
Date: 27th October 2022
Time: 9.00am-11.00am
Speaker: Prof Dr. Hj Mohamed Ameenudeen B.A. Sultan Abdul Kader
Dr Tan Sue Lyn
Moderator: Assoc Prof Dr. Sim Hui Ling
Platform: Live on FMHS Facebook and YouTube channel
Facebook: https://fb.me/e/2jkfFsr3R
YouTube: https://youtu.be/jw9HckEIsn0
CPD points and E-certificate will be awarded to those who attend the online seminar.
Attachment(s):