Monday 05 September 2022
by
This email address is being protected from spambots. You need JavaScript enabled to view it.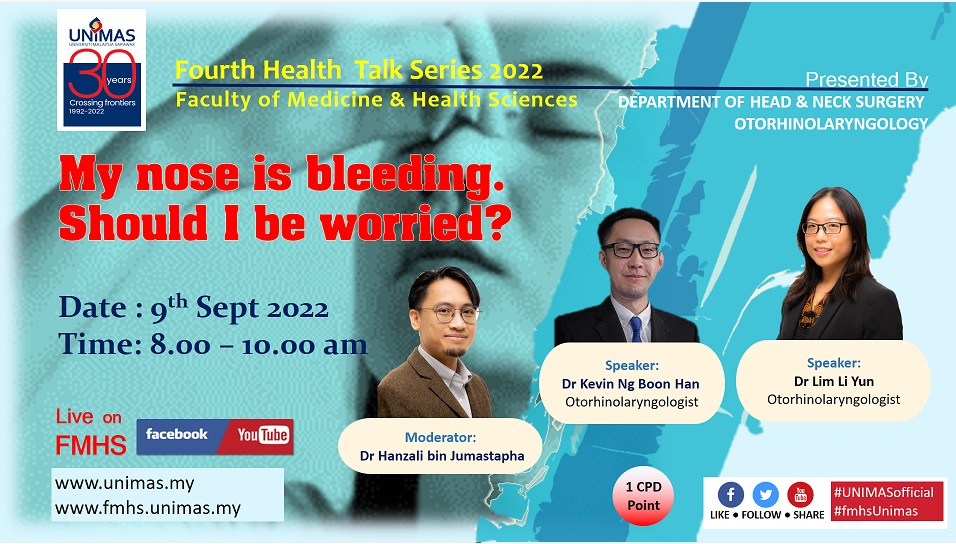 4th FMHS Health Talk Series:
Title: My nose is bleeding. Should I be worried?
Speaker: Dr Kevin Ng Boon Han & Dr Lim Li Yun
Moderator: Dr Hanzali bin Jumastapha
Date: 9th September 2022
Time: 8.00-10.00am
Platform: Live on FMHS Facebook and YouTube Channel
Link to Live on Facabook page: https://fb.me/e/22ZBELmlx
Link to Live on YouTube Channel: https://youtu.be/nZuPTk65kbc
CPD points and E-certificate will be awarded to those who attend the webinar.
Attachment(s):