Tuesday 15 September 2020, 08:00am - 05:00pm

by
This email address is being protected from spambots. You need JavaScript enabled to view it.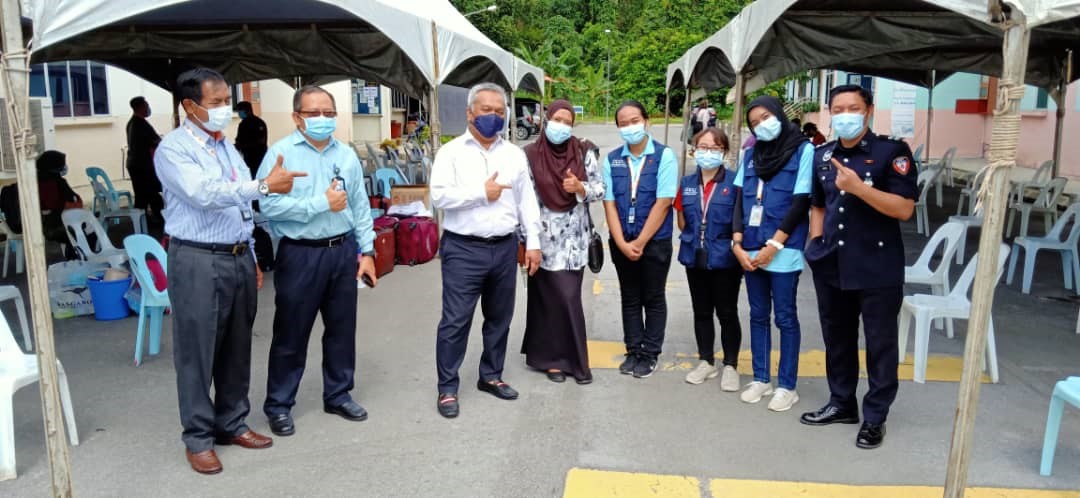 KOTA SAMARAHAN, September 17: The Centre of Pre-University Studies (PPPU) welcomed the arrival of its new intake students. About 856 new students reported to the campus between 1 – 5 September 2020. The UNIMAS Vice Chancellor, Prof. Datuk. Dr. Mohamad Kadim Suaidi showed his support during a visit on the 5 September 2020. He congratulated the Director of PPPU, Associate Professor Dr. Muna Sabri and her team on their commitment to serve the students.
When asked about the procedure of the students' accommodation in UNIMAS, Seroja Residential College fellow, Madam Anissa Aziz (Faculty of Applied & Creative Arts) explained that Liaison Officers (LO) consisting of PPPU Alumni were stationed at the Kuching International Airport to escort students safely to UNIMAS by buses. Upon their arrival, students will need to go through a series of health screening in their respective college while registering. Students will also need to fill in forms with their personal information and scan the QR code provided before receiving their room keys. The male students are sorted to Rafflesia Residential College while the female students remained at Seroja Residential College accommodation. Food and basic needs are provided in the colleges as students are not allowed to leave UNIMAS without permission, given the current circumstance (Covid-19). "We want to protect our students," said Madam Anissa.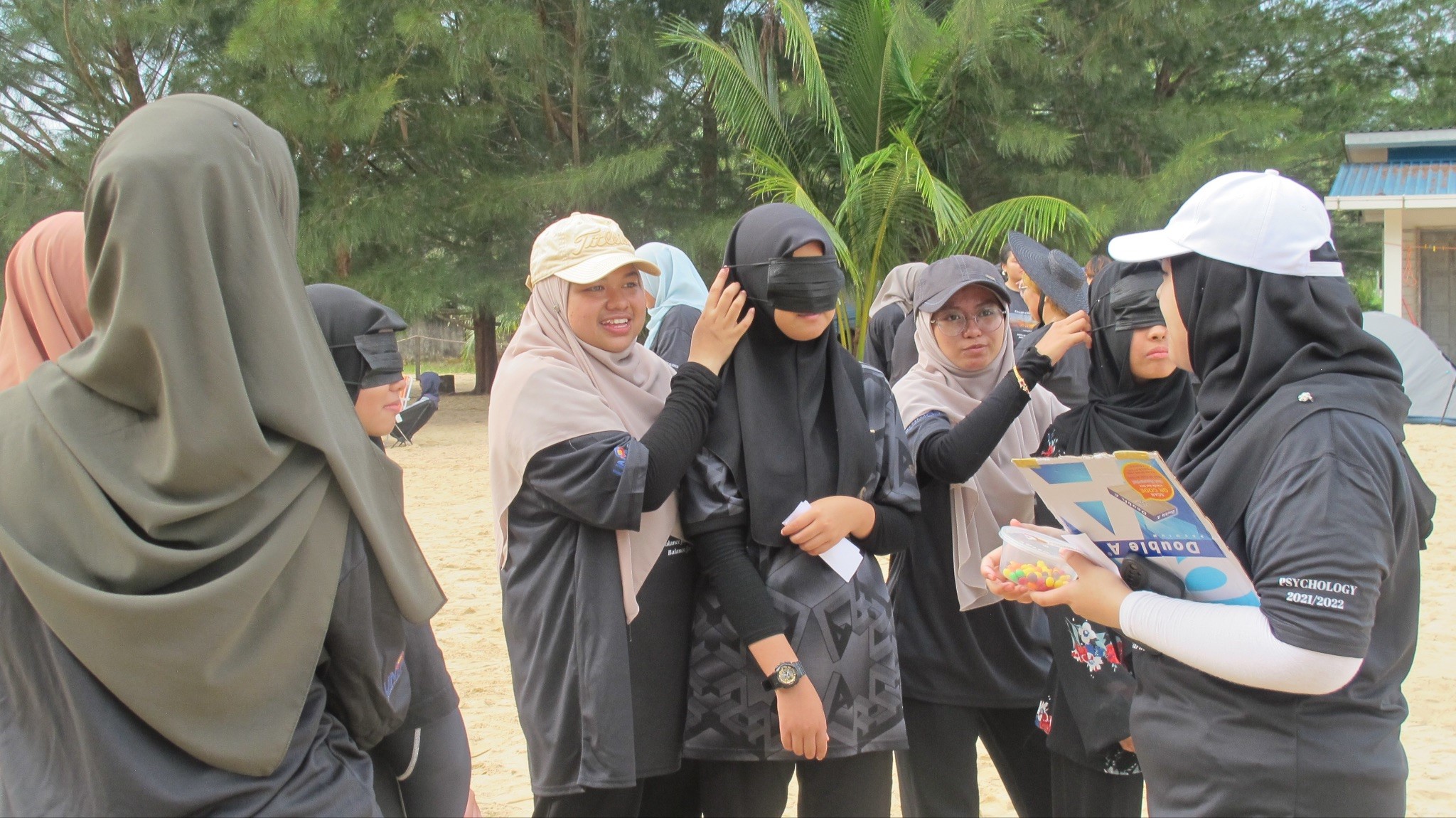 UNIMAS LO waiting at the Kuching International Airport.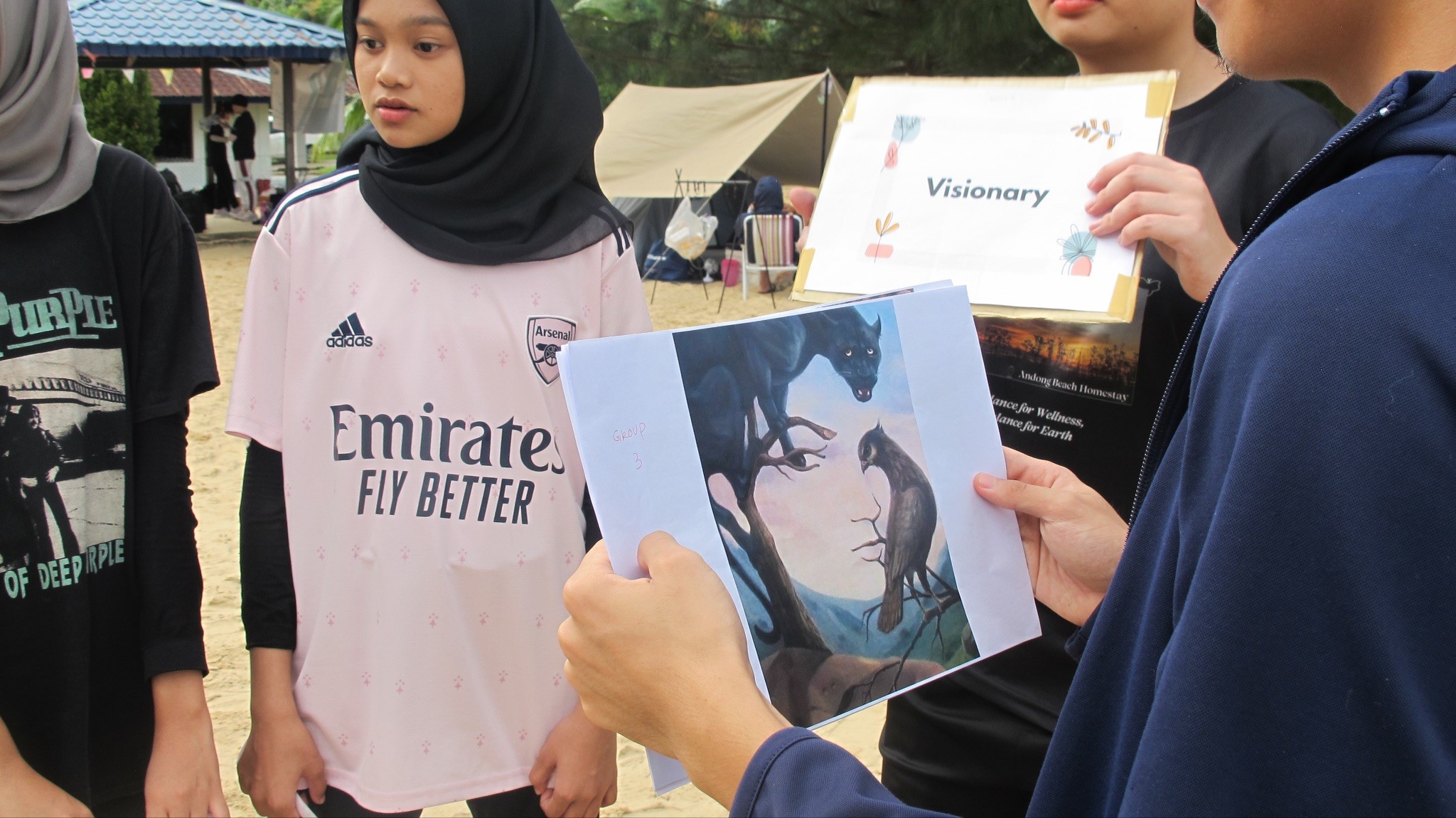 Health screening at Raflesia Residential College.
Dr Nur Afiqah Binti Morshidi, a doctor from UNIMAS Health Centre (PKU) explained, "Our team consists of one doctor, one medical assistant, one nurse, and one staff; and we work on a rotation with different teams." The doctors are present at the entrance of each college to check the condition and symptoms of the students.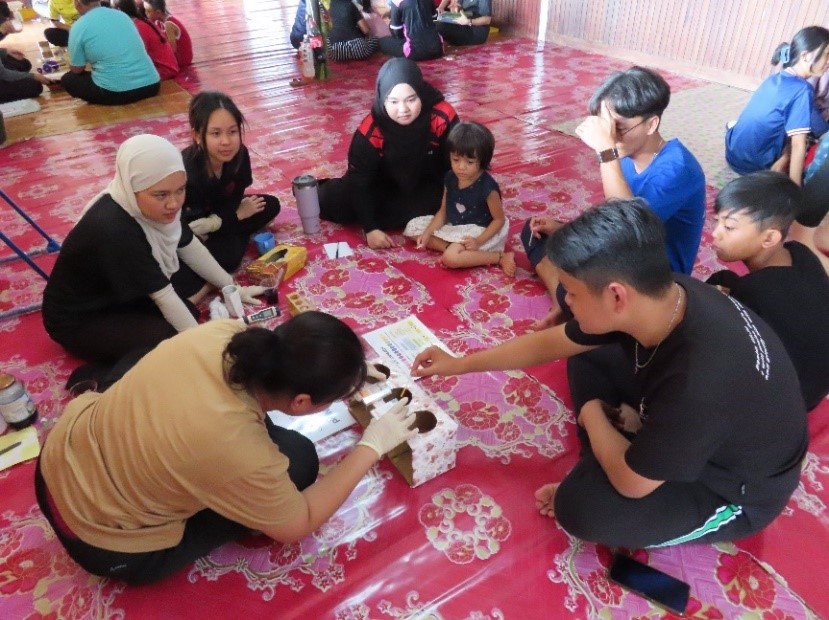 Health screening counter.
Students and parents were seen entering the college with their baggage. "I think the whole registration process is quite smooth." said Roziah Husin, mother to Nurfarhana Mardhiah Jubaini, a Foundation in Life Sciences student.
"I felt worried because I came here alone," said Nur Aida Husna Ab Halim, also a Foundation in Life Sciences student, "but I'm feeling better now since I have met my friends." When asked about how they feel for the coming face-to-face practical training, Athirah Ajda Shahrul Azhar, a Foundation in Physical Sciences student, mentioned that she felt excited as that will be their first physical class after entering UNIMAS.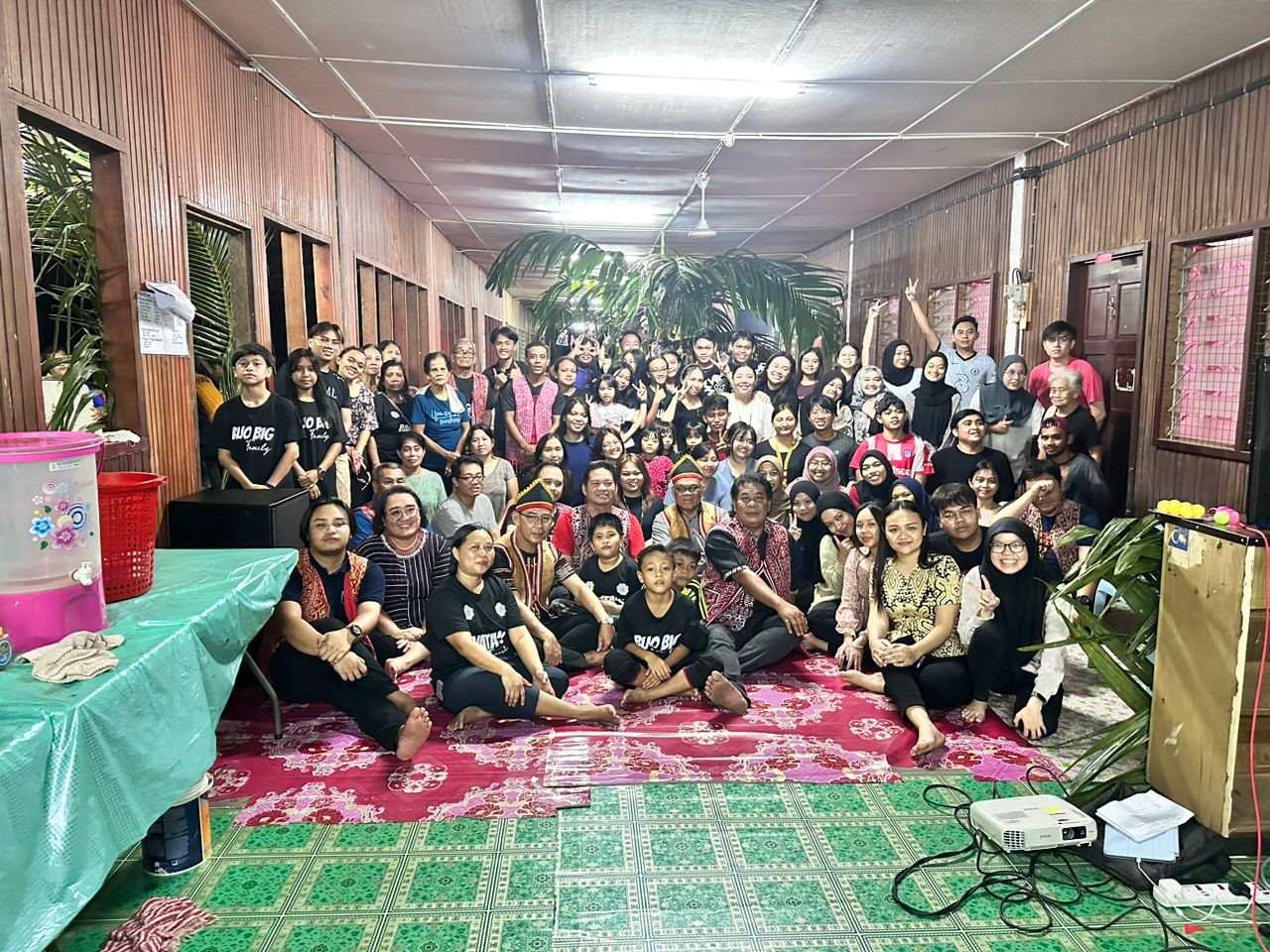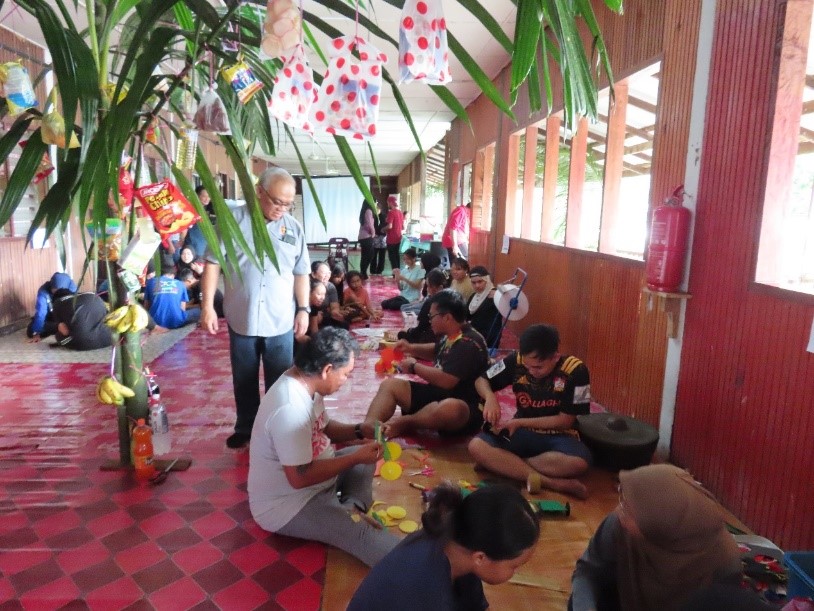 Left: Mdm Roziah Husin and PPPU new student, Nurfarhana Mardhiah Jubaini. Right: Nur Aida Husna Ab Halim in the white sweater.
Dr. Ruhana, the Deputy Director of PPPU, shared that online classes for the new intake have started since 3 August, and will be conducted until the end of the year. Face-to-face practical training will start from 7 September onwards, taking into account physical distancing with only 30 students in a lab. The practical session will be separated into two slots, with one in the morning (9.00am – 11.00am) and one in the afternoon (2.00pm – 4.00pm). Students' temperature will be checked before entering the lab.
"An introduction video will be uploaded on eLEAP (Unimas' online learning tool) 24 hours prior to the face-to-face session so students can be prepared," said the Coordinator for Biology Courses, Mr Mohamad Fhaizal Mohamad Bukhori. Students are required to answer quizzes related to the video to ensure that they have completed the video before attending the session.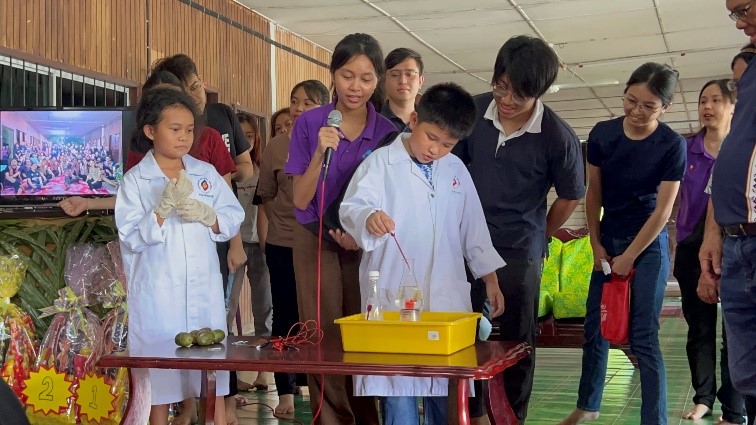 First new norm Chemistry Lab stated on the 7 September 2020 at 9 AM.
Written by Christine Wong
Attachment(s):