Monday 04 January 2021, 08:00am - 05:00pm

by
This email address is being protected from spambots. You need JavaScript enabled to view it.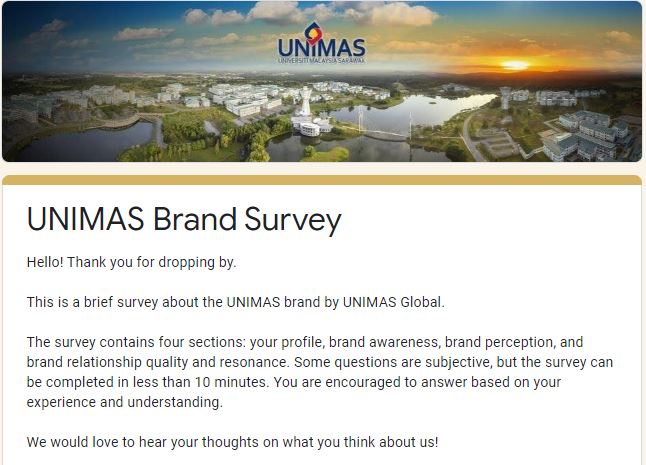 What do you think of us?
As part of our continuous effort to improve our branding, UG is running a brand audit for our beloved University. The given link is a survey that forms part of this audit.
We would be very grateful if you could help fill in the survey and disseminate the link to others in your circle.
Here's the link : https://forms.gle/KPtrfsLq99uFD4FE7
Thank you!
Attachment(s):