From Monday 13 July 2020 - 08:00am
To Friday 17 July 2020 - 05:00pm

by
This email address is being protected from spambots. You need JavaScript enabled to view it.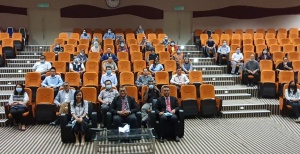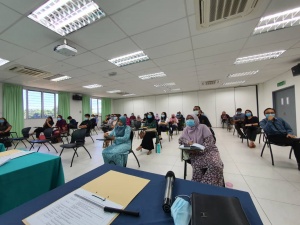 "Research & Innovation Roadshow 2020: From Lab to Market - The Path to Research Impact" by YBhg Prof Dr Wan Hashim, DVC (Research & Innovation).
The first two sessions on the 6th July 2020 with Faculty of Resource Science & Technology and Centre for Pre-U. It was good to witness a huge turnout of more than 90% from members of Pre-U who attended the roadshow and a fruitful engagement especially with the young academicians at Pre U.
Sincere thanks to the Dean & Deputy Deans (FSTS), Assoc Prof Dr Samsur bin Mohamad and Assoc Prof Dr Sim Siong Fong, and Director & Deputy Director (Centre for Pre-U) Assoc Prof Dr Muna bt Sabri and Assoc Prof Dr Ruhana binti Hassan for your arrangement and support.
We look forward to our next stop will be FSKTM, ISITI, FSKPM & IPB.
Attachment(s):