INVITATION AS ORAL PRESENTER & PARTICIPANT FOR THE 13TH INTERNATIONAL UNIMAS ENGINEERING CONFERENCE 2020 (EnCon 2020) on 29 & 30th October 2020 [ONLINE]
Thursday 14 May 2020, 08:00am - 05:00pm

by
This email address is being protected from spambots. You need JavaScript enabled to view it.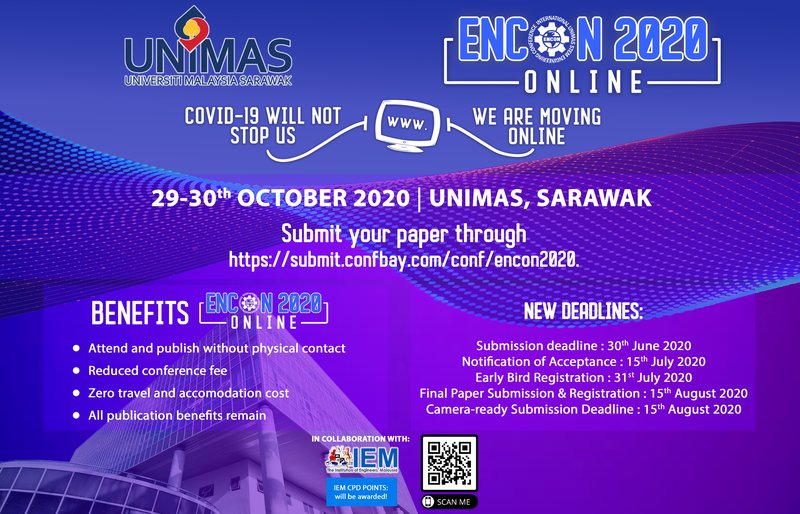 We are proud to announce that we are taking the 13th International UNIMAS Engineering Conference 2020 (EnCon 2020) ONLINE on 29th & 30th October 2020. With the theme "Empowering Industry & Transforming Society through Engineering, Technology and Management", the flagship conference aspires to bring leading scientists and leading scientists and industrialists together to build relationships and fully engaged in the life of the society.
Interested authors are encouraged to submit unpublished contributions from a broad range of topics related to engineering, including but not limited to the following fields:
Civil Engineering
Structural Engineering
Engineering Construction Management
Mechanical & Manufacturing Engineering
Chemical Engineering
Electrical & Electronic Engineering
More information on areas covered by the conference is available on the conference website.
Attachment(s):