From Friday 26 April 2019 - 08:00am
To Friday 23 August 2019 - 05:00pm

by
This email address is being protected from spambots. You need JavaScript enabled to view it.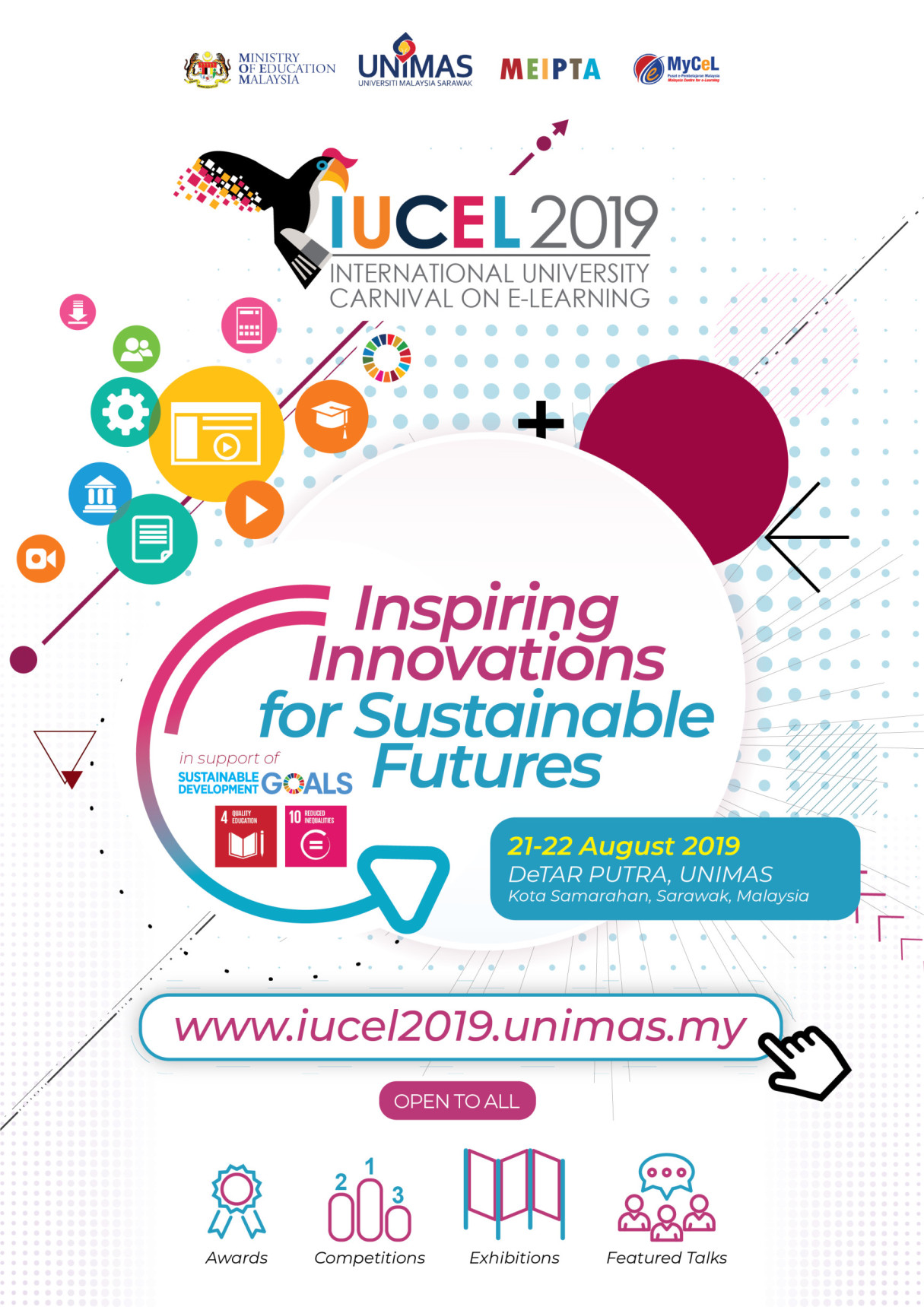 Greetings from IUCEL 2019 Organising Committee!
International University Carnival on E-Learning 2019 (IUCEL) is to be held in Borneo for the first time at the beautiful campus of Universiti Malaysia Sarawak (UNIMAS) from 21 to 22 August 2019 with the theme "Inspiring Innovations for Sustainable Futures".
There are various categories of competition and award which open to academics, researchers, school teachers, secondary and primary school students to showcase innovations and best practices on e-Learning applications as well as interactive teaching and learning approaches.
For more details, please visit IUCEL 2019 official website at http://www.iucel2019.unimas.my/
You may also contact the event secretariat at +6082-583695 (Ms. Sh Norizan or Mdm. Siti Lydiawati) or This email address is being protected from spambots. You need JavaScript enabled to view it.
We are looking forward to your participation at IUCEL 2019.

Thank you and warm regards,
Organising Chair of IUCEL2019
Attachment(s):