Thursday 02 July 2020
by
This email address is being protected from spambots. You need JavaScript enabled to view it.
IEEE is now offering free access of eLearning courses for a limited time to university until 30th June 2020.
The eLearning access includes hundreds of course hours. Please find attached posters with details and a short guide on how to make the most out of IEEE's eLearning.
Please contact us if you need further clarification or information.
Below are the steps on how to access from LibrARY OneSearch (formerly known as CAIS OneSearch):
IEEE in online database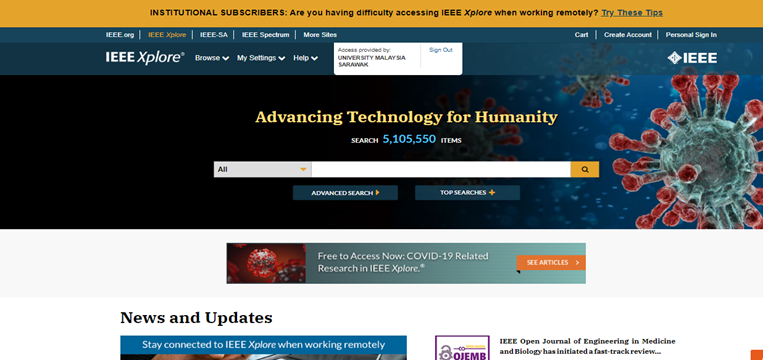 Select Courses under Browse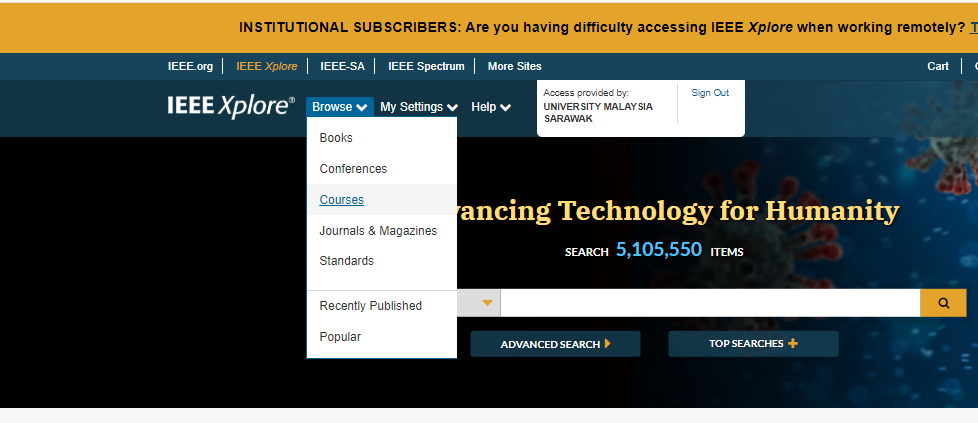 You can now enjoy free access on eLearning courses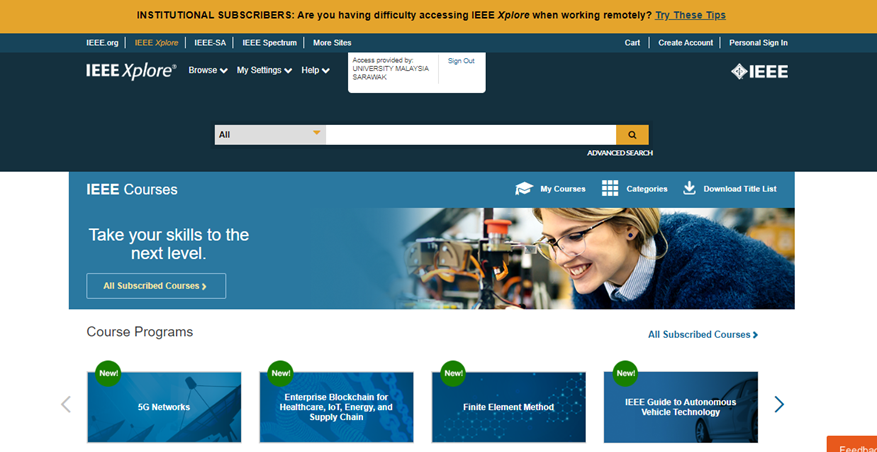 Thank you
Attachment(s):