Monday 29 June 2020, 08:00am - 05:00pm

by
This email address is being protected from spambots. You need JavaScript enabled to view it.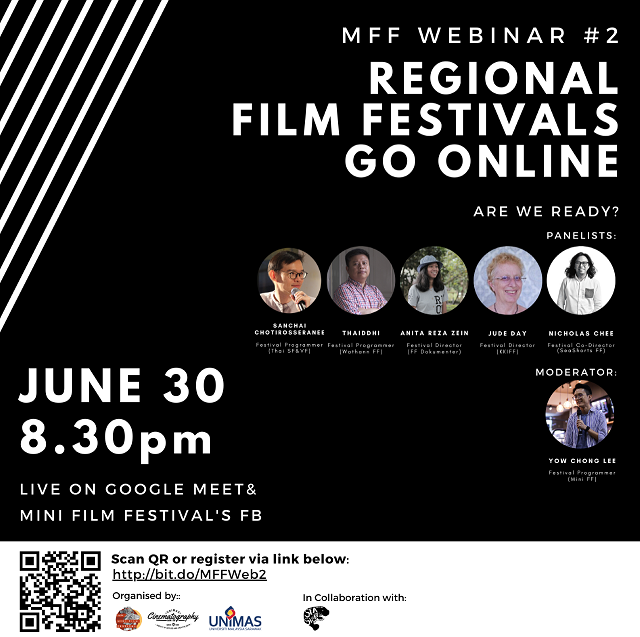 In collaboration with SeaShorts Film Festival, Mini Film Festival organised by the Faculty of Applied and Creative Arts is honoured to present its second webinar in relation to the impact of COVID-19, hence a timely topic, named "Regional Film Festivals Go Online: Are We Ready?"
Five panelists hailed from the most vibrant film festivals in Southeast Asia (see poster below) will be sharing their view and concern on the readiness of both festival organisers and their audience in embracing unprecedented change due to COVID-19.
Interested audiences are encouraged to register in advance as to receive streaming link during the event. Registration can be done through the link below:

See you on Tuesday (30th June) at 8.30pm!
Any inquiry, please contact Ms. Adriana at (+60)12 – 303 1285.
Attachment(s):