Wednesday 06 October 2021, 08:00am - 05:00pm

by
This email address is being protected from spambots. You need JavaScript enabled to view it.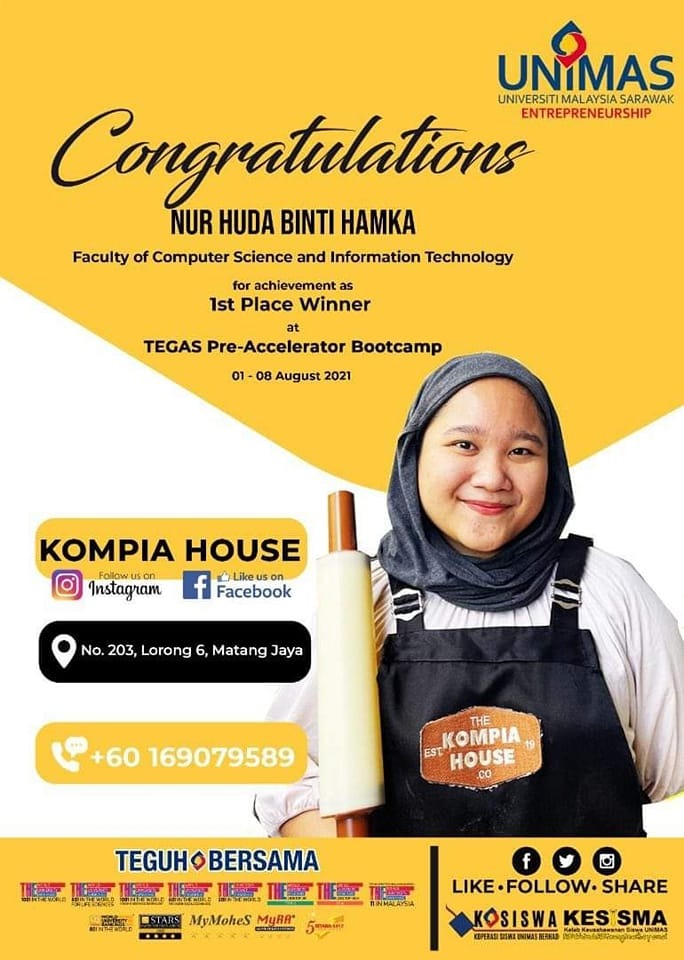 Our students have proven themselves to be resilient during this COVID-19 pandemic by winning in regional and national competitions.
In June, final year students Chai Zi Jian, Christopher Chee Chin Fung and Chang Yee Heng were top 3 winners at the Innovate Sarawak competition organised by Dreamcatcher Asia and Sarawak Development Corporation (SDEC). Chang Yee Heng was later selected to compete at the national level, Innovate Malaysia and won consolation prize for Sarawak Energy Design Challenge.
In August, TEGAS Pre-Accelerator Bootcamp was held and Nur Huda binti Hamka came first for her start-up project, Kompia House. Anyone interested to try her product, her business is situated at No 203, Lorong 6, Matang Jaya.
Recently in early October, two teams made it to the top 5 in Senior Category at the NASA Space Apps Sarawak challenge, a two-day hackathon, organised by Ministry of Education, Science and Technological Research (MESTR) and Realfun Learning Centre, Miri. Wan Muhadzdzib bin Wan Habib, Mohd Haidil Idris and
Muhammad Kamal bin Hassim from Team Rockspace earned 2nd place while, Michellia Elma Mancha, Melvin Jangga, Angeline Sambun, Betsy Pati and Jacky Lee Ngan Kong from Team Dirty Bits won consolation prize.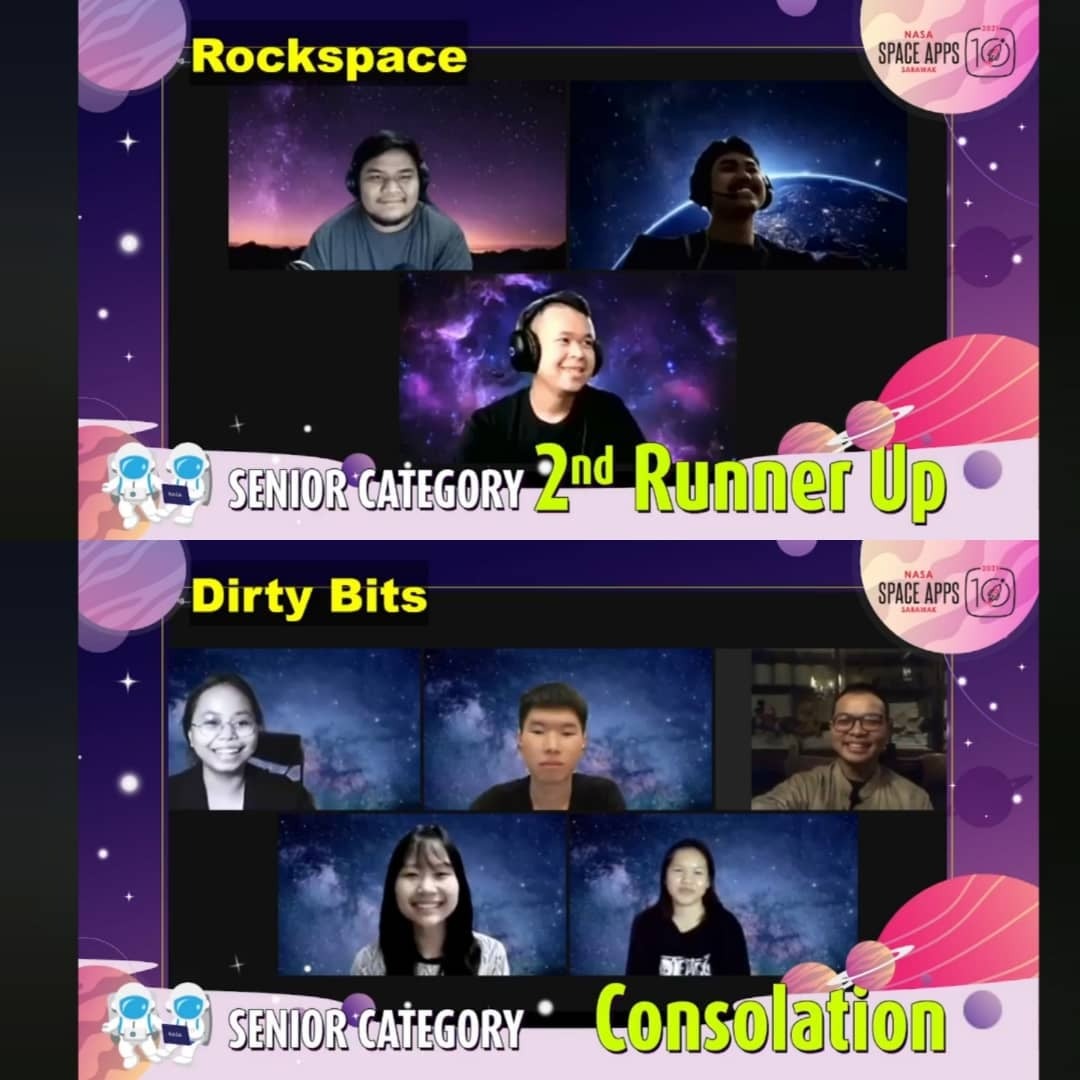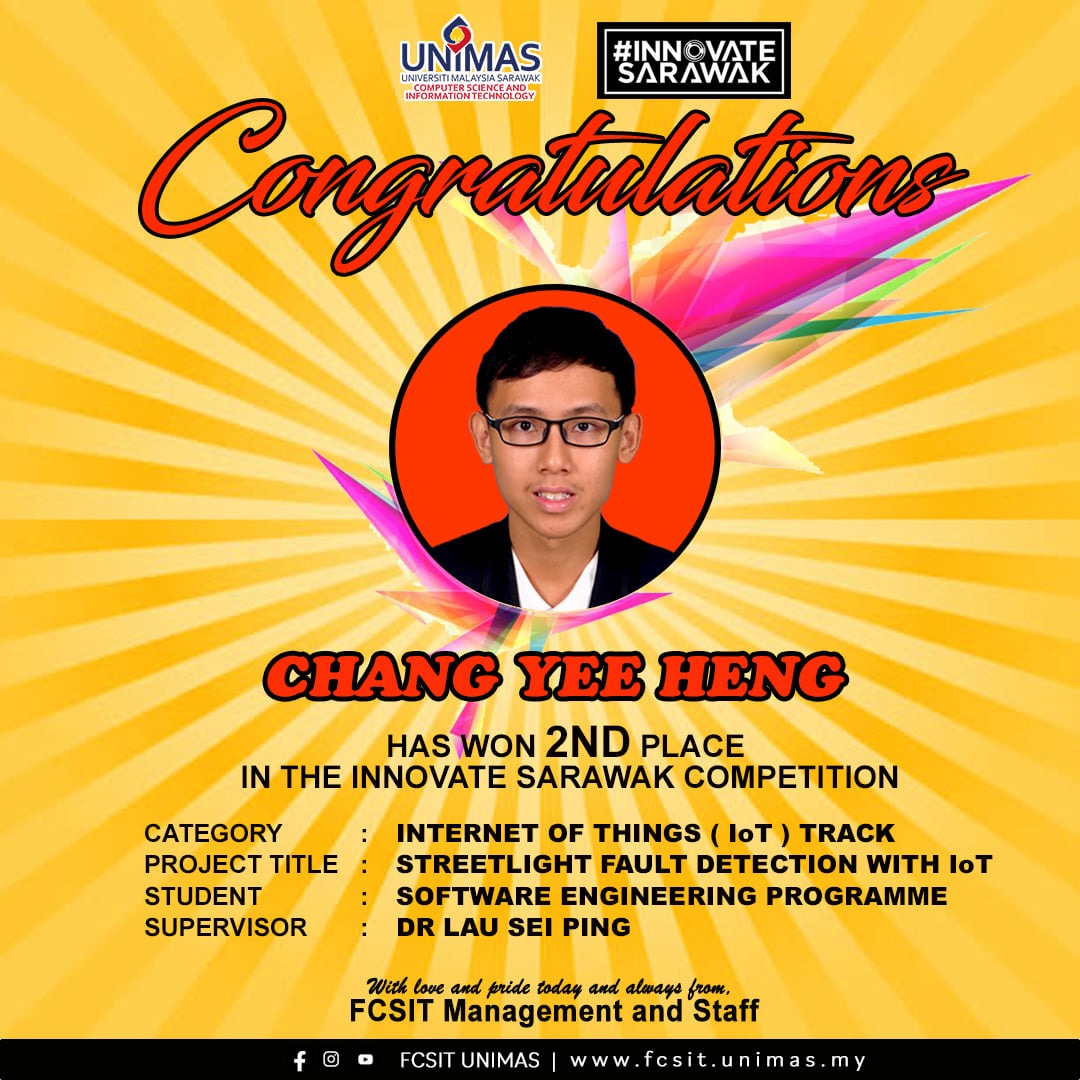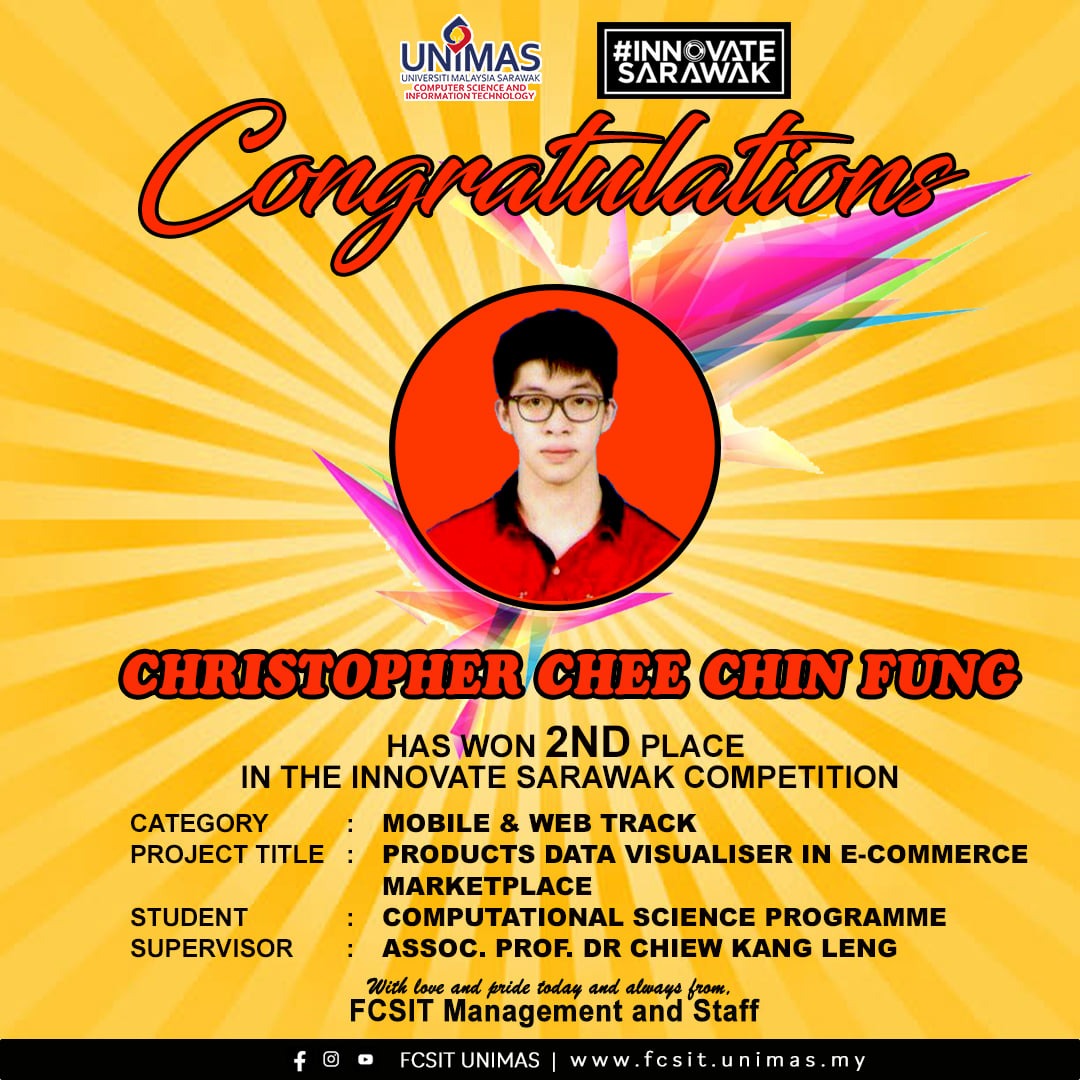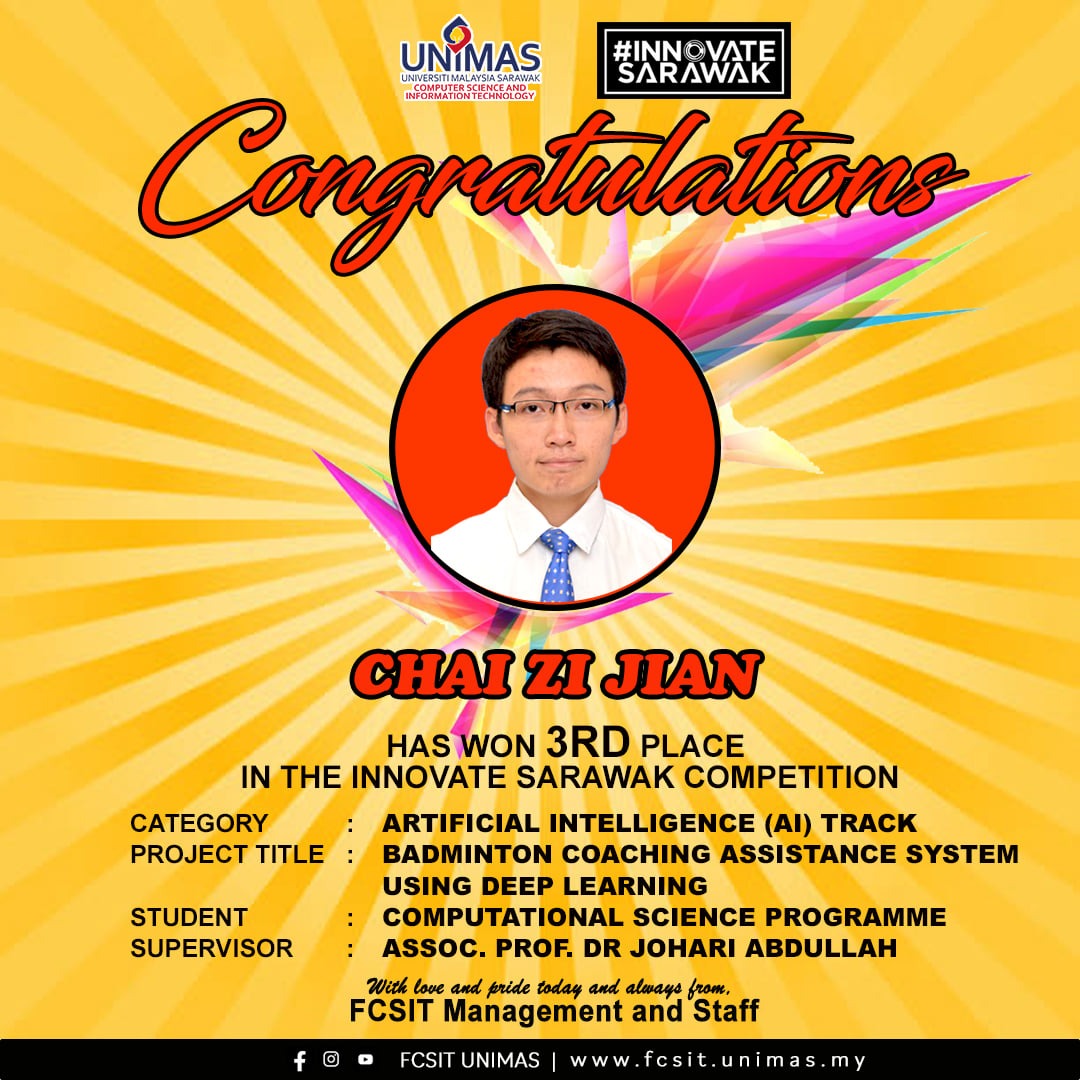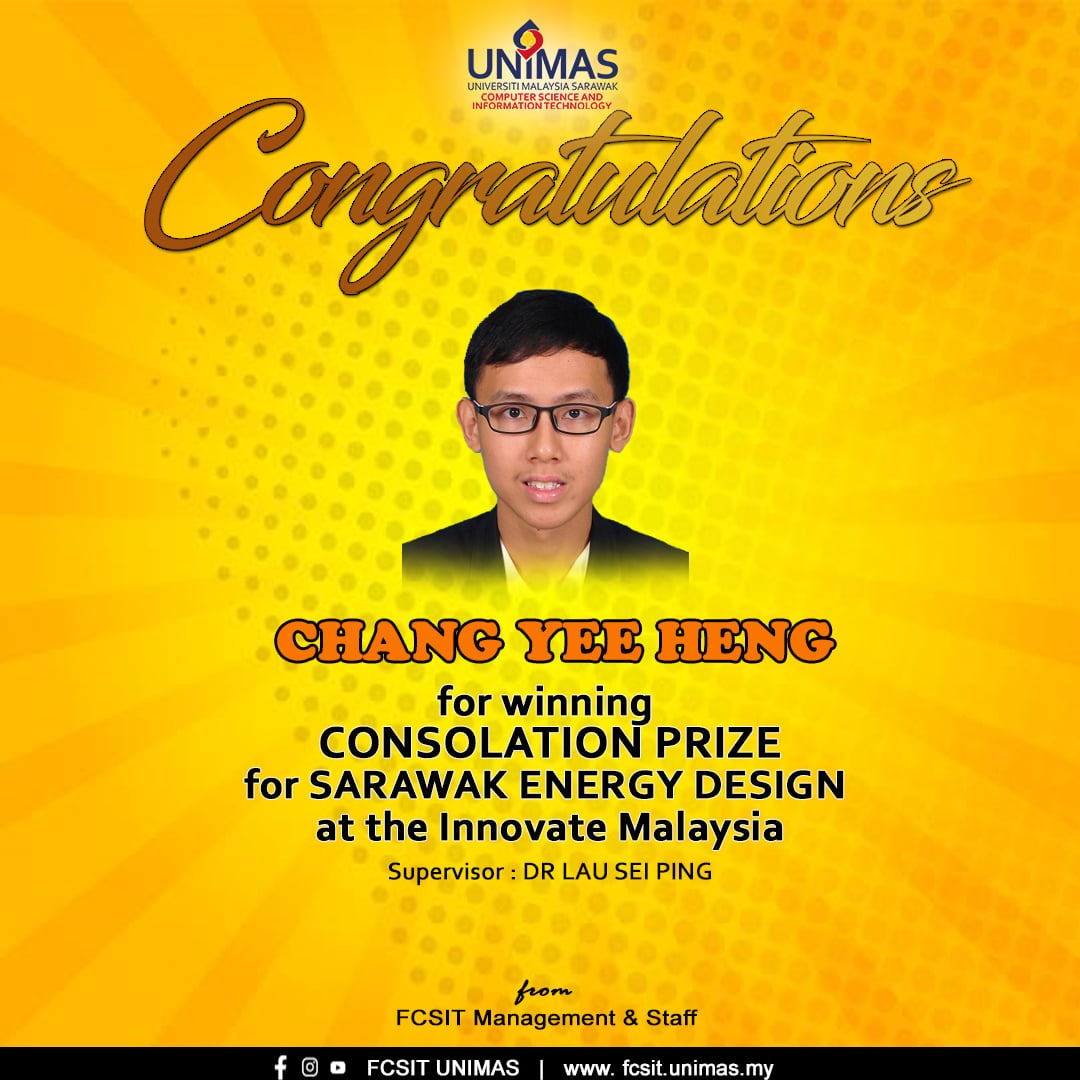 Photo Source : FB FSKTM & FB Pusat Pembangunan Keusahawanan UNIMAS
Attachment(s):