Wednesday 21 July 2021, 08:00am - 05:00pm

by
This email address is being protected from spambots. You need JavaScript enabled to view it.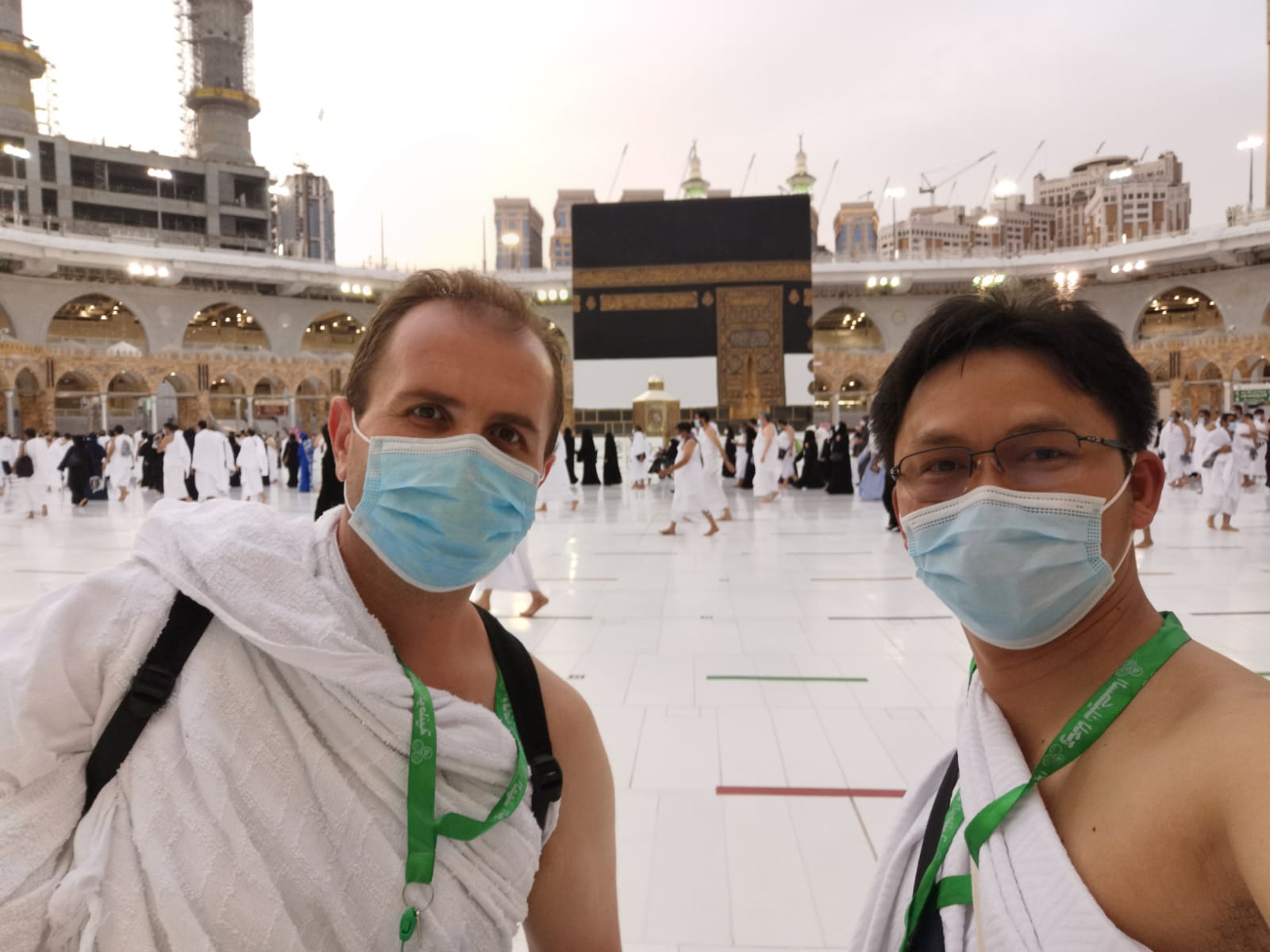 Maulana Hanapi, on the right, is grateful. Being 1 out 540,000 hopeful Hajj applicants, Maulana is extremely lucky. The odds are as low as 12% as the Saudi government strictly permits 60,000 pilgrims this year. Pre Covid-19, when the quota was available for other countries, the number was in the region of 2 to 2.5 millions.
A Class of 2002 graduate, Maulana studied Mechanical and Manufacturing in the Faculty of Engineering, UNIMAS. This ambitious engineer's career pursuit led him to work in the petrochemical industry in Sabic – one of the world's most prominent petrochemical manufacturer company – based in Riyadh, Saudi Arabia. We are all so proud to see our local Dalat boy succeed internationally.
Following the pandemic, this year's Hajj quota is not granted to other countries. Despite this, Maulana insists that there is no special story behind his miraculous opportunity. Pure luck – it was as simple as that.
"Considering the application number and the quota, I am very grateful to Allah."
The Saudi government offer came to him after rigorous screening to make sure that the selected pilgrims are fit. Even so, there are unfortunate cases of COVID-19 infections.
The Hajj ritual strictly implements SOPs to curb viral breakouts. Maulana recalled an incident when he did not adhere to the condition.
"I was shouted at by the nearby police when I tried to remove my face mask for a selfie."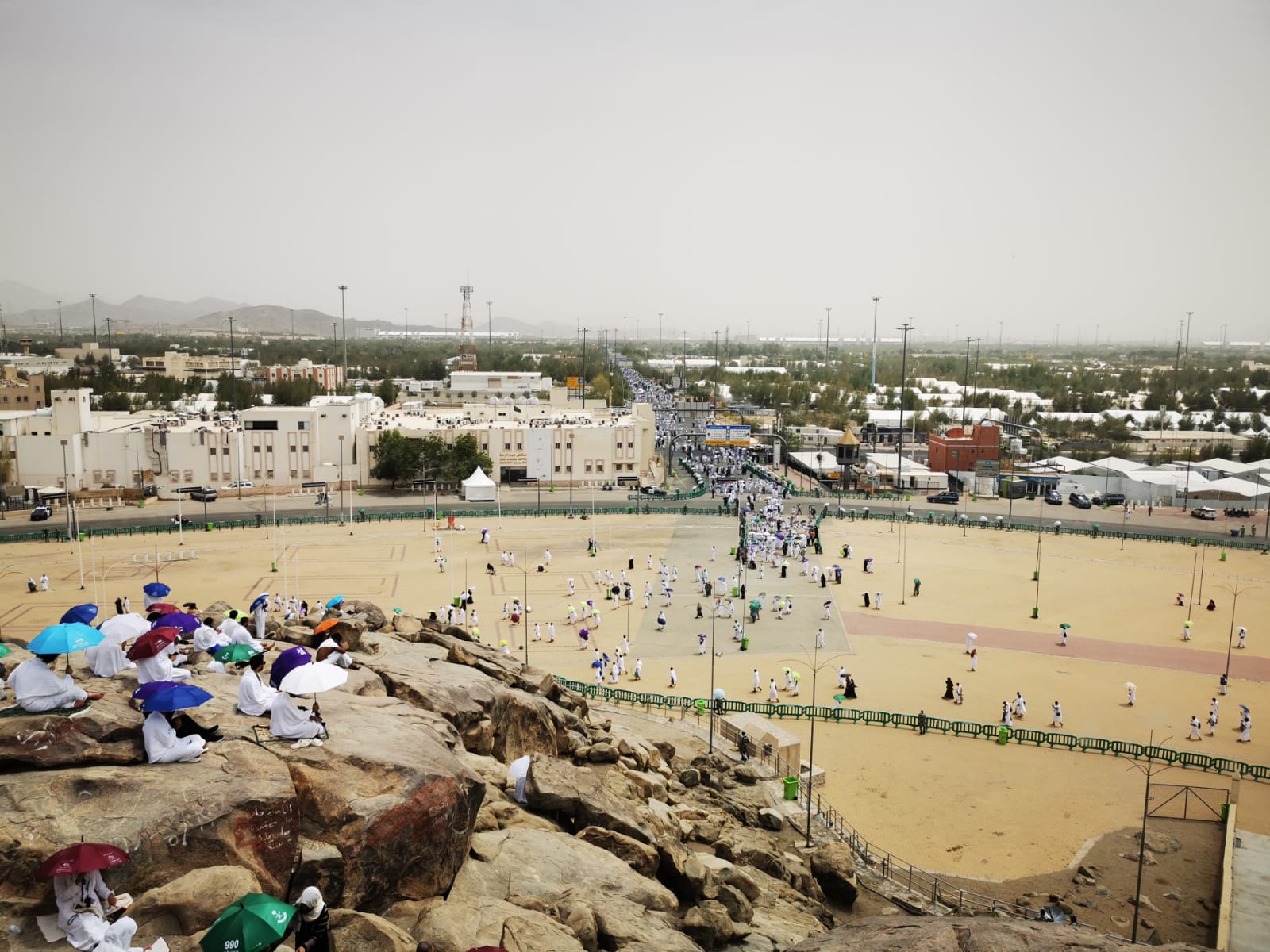 A rare sight during Hajj – Physical distancing. This SOP is vital with numbers of pilgrims greatly reduced to achieve a safe and comfortable space. At Mina, each tent houses 20-30 pilgrims in the past. Now, in this new norm, only 4-8 beds are provided.
According to Maulana, one of the mandatory requirements to pass the screening process is that pilgrims must be vaccinated at least with one dose. Determined for the success of the holy ritual, the Saudi Ministry pushes the second Pfizer dose to successful applicants. He received his second dose through this.
His story is one of kind, one that would endure the passing of time. The kind of story that would be passed down generations.
This is a Hajj to remember not only for Maulana, but for us.
Attachment(s):