Wednesday 17 February 2021, 03:00pm - 05:00pm

by
This email address is being protected from spambots. You need JavaScript enabled to view it.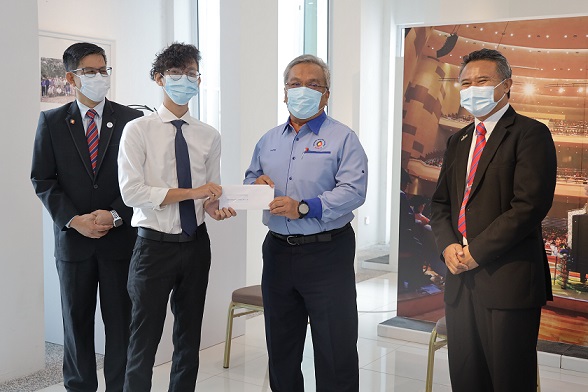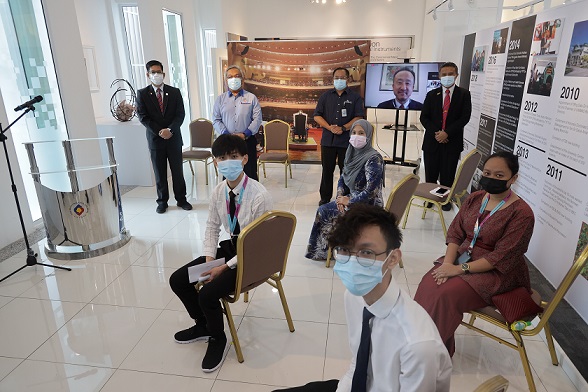 KOTA SAMARAHAN, 17 February 2021 : Universiti Malaysia Sarawak announced the recepients of Mitsubishi Corporation International Scholarship for the year 2020. Five students from Universiti Malaysia Sarawak (UNIMAS) were awarded for this international scholarship at a virtual awards ceremony today.
The virtual ceremony was attended by representatives from UNIMAS and Mitsubishi Corporation (Kuala Lumpur office) as well as the scholarship recepients.
Five Sarawakian-born students who are currently enrolling their studies in Faculty of Resource Science & Technology, UNIMAS were selected based upon accomplishments in the areas of academics, extracurricular activities, leadership potential as well as students whom are in need for financial assistance. They are Vincent Kiew Wei Shuen (Master by Research), Year 1; Glathycthcia Adriana anak James (Undergraduate Plant Resource Science and Management), Year 2; Matelda De Avesha anak Sudin (Undergraduate Plant Resource Science and Management), Year 2; Mohammad Norfitri Taib (Undergraduate Plant Resource Science and Management), Year 2; Muhammad Amirul Izany Abdullah (Undergraduate Plant Resource Science and Management), Year 2.
In his welcoming remark, Vice Chancellor, Universiti Malaysia Sarawak, Professor Datuk Dr. Mohamad Kadim Suaidi, congratulated all the scholarship recepients as well as their parents and families and, wish all of the scholars to strive for excellence in embarking their academic journey at UNIMAS despite this challenging time due to the COVID-19 situation.
Meanwhile, Mr Masashi Shiraishi, the Chief Executive in Malaysia, General Manager of Mitsubishi Corporation, Kuala Lumpur wishes all of the recepients to the very best in thier studies and encouraged the scholars to remained focus in achieving their goal.
Mitsubishi Corporation International Scholarship is a social contribution program launched in year 2000 to support university education mainly in developing countries worldwide.
Implemented through the various Mitsubishi Corporation's overseas offices, the objectives of this scholarship program is as an educational support initiative, to foster human resources who can be expected to contribute to the development of their home countries and the global society in the future.
This year commence the first year Mitsubishi Corporation awarded students from UNIMAS in this international scholarship program and are commited in providing financial educational support for the future talent development in the country especially in Sarawak.
Attachment(s):